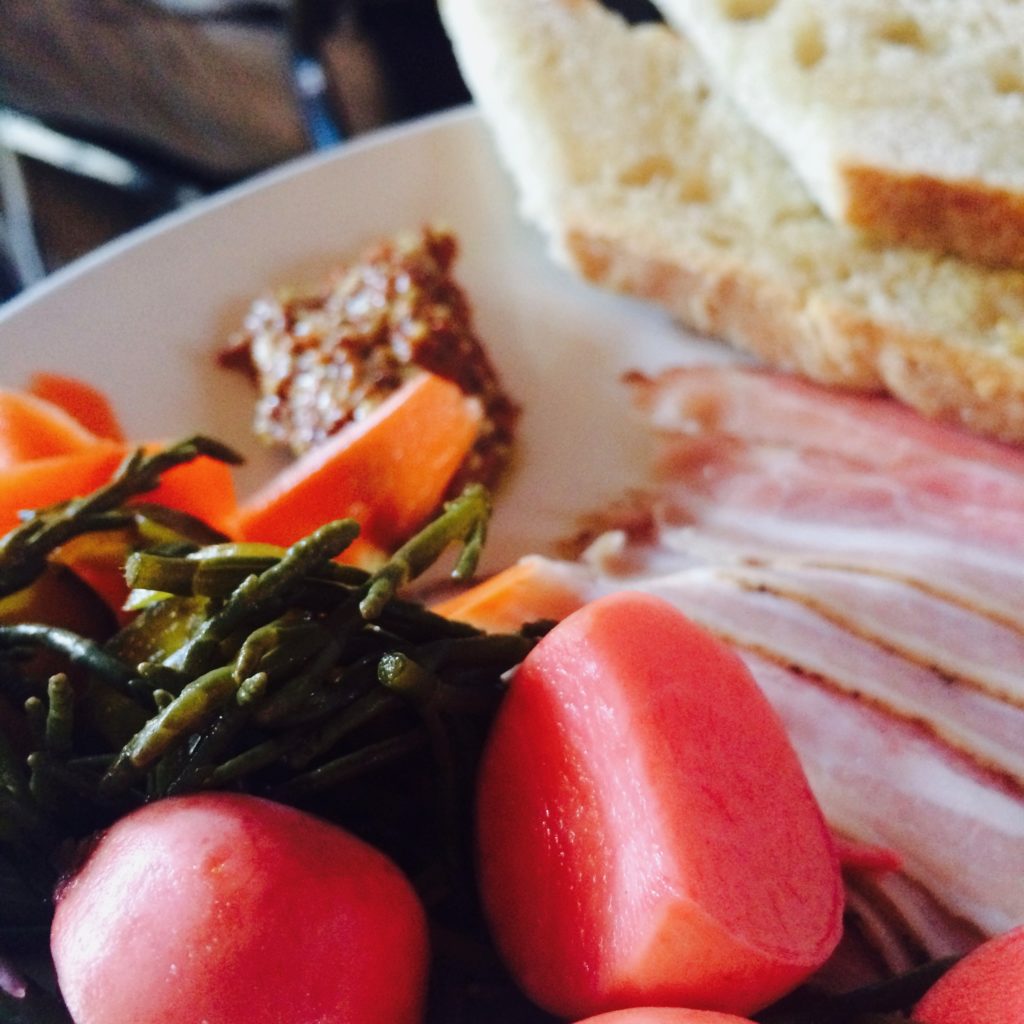 I have to write Victoria, BC since if I say Victoria in Australia, people think of the state of Victoria. I don't think most Australians know what the BC stands for but writing Victoria, Canada looks a bit weird.
In any case, this is likely to be the only food blog from Victoria, as I'm just passing through on my way to a school reunion, so what luck to have my one nice dinner at the charming Stage Wine Bar. A nice selection of reasonably priced, mostly BC wines (though I started with a swig of Tio Pepe, a favourite dry Spanish sherry before moving onto a BC Chardonnay).
Pre-theatre, we just ordered four dishes, and it was enough. A fresh green salad, a charcuterie plate of pork belly with some pickled vegetables, the very delicious daily special of BC mussels (so tiny compared to the huge ones I'm used to from Australia and New Zealand, but very very tasty) and the highlight: sablefish, a favourite which I just can't find in Australia.
The dishes all had a nice combo of taste and texture; not simple dishes but not overly fussy, and beautifully presented. Nice service too. About $90 for the two of us, a glass of wine each (and a sherry) and enough dishes to feel nicely filled.