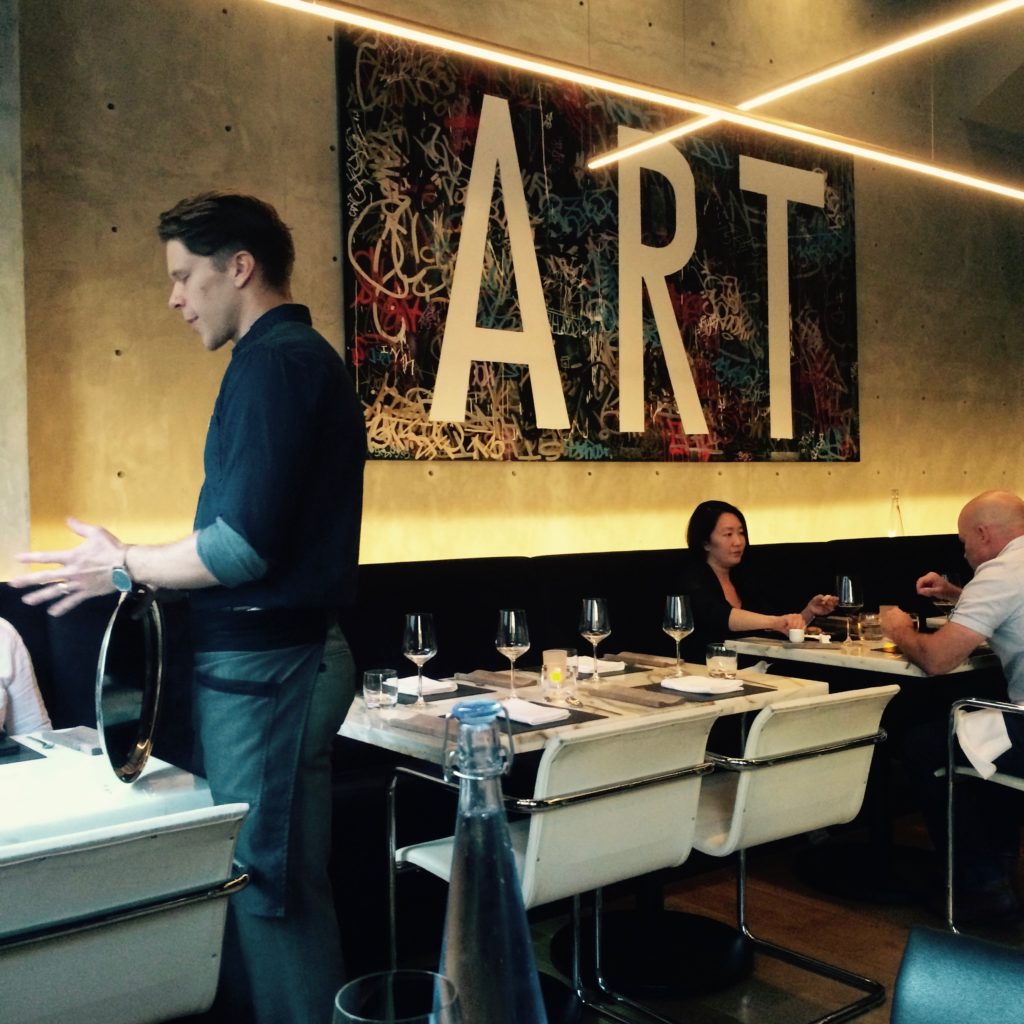 I've had many tasting menus (and matching wines), often reflecting the location of the restaurant: Copenhagen, Sydney, Buenos Aires… but I've never had a German-inspired contemporary menu.
And to highlight Riesling wine was a good bonus. They offer a 4 course option, a 6 course option, and for a limited time only, this special tasting menu (and you can order a la carte).
The salmon on a sort of gazpacho was delicious.
Their version of a wiener schnitzel with potato salad tasted simply like a very good version of the dish, in a modern serving.
The sable fish was a highlight, on top of a bed of couscous. Interesting flavours and garnishes.
The riesling was sweeter than the dry Australian varieties that I'm used to, but matched with savoury dishes worked in unexpected ways (though our favourite was the driest, matched with the sablefish).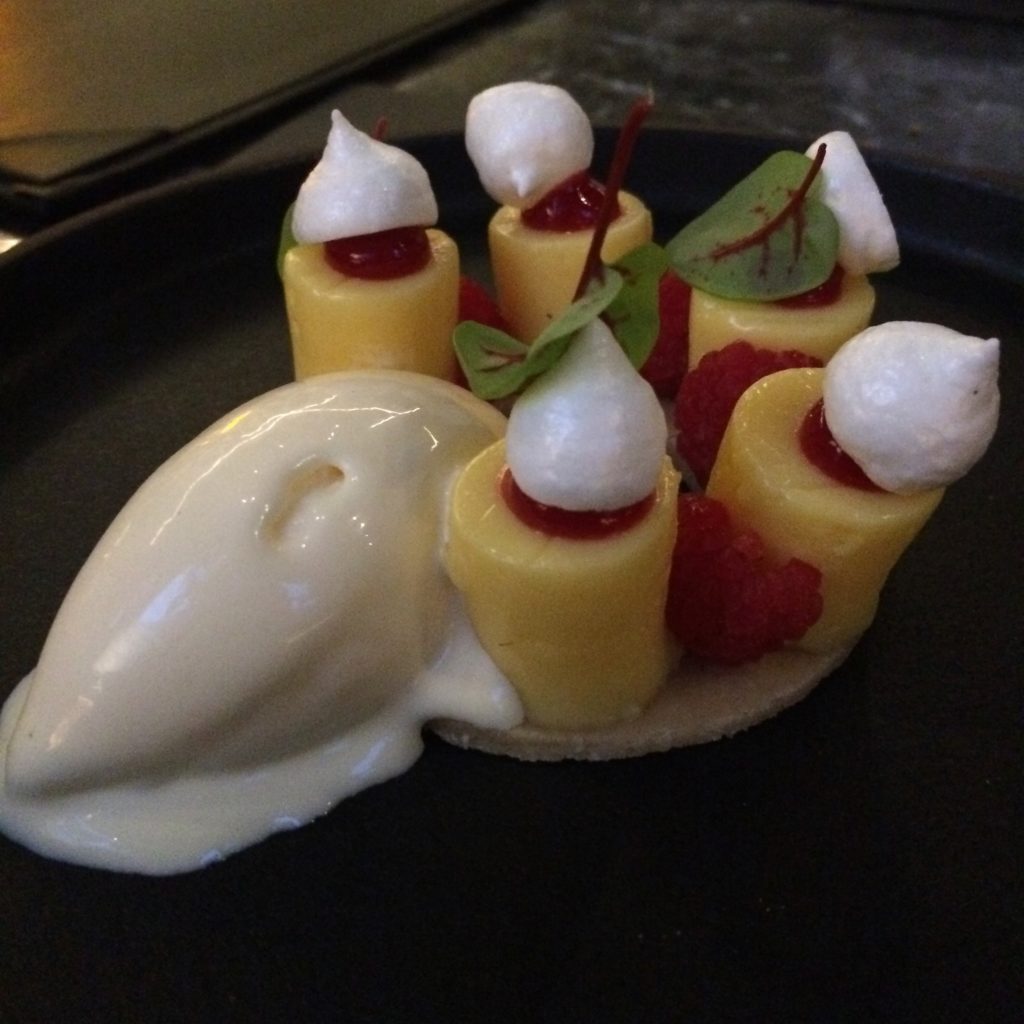 And what a pretty lemon dessert!
A very nice experience with the most excellent of company. Living in Australia, I forget the attentive style of North American service, water glasses filled every few minutes, and the waiter checking in after each course. Friendly and efficient and the descriptions of the wine were particularly good.
Thanks T & K! What a privilege to hang out with you over a special meal in my old hometown.