This place has got a major buzz about it, whenever I've walked by. Sometimes I get this suspicious feeling with shiny, new, popular places like this.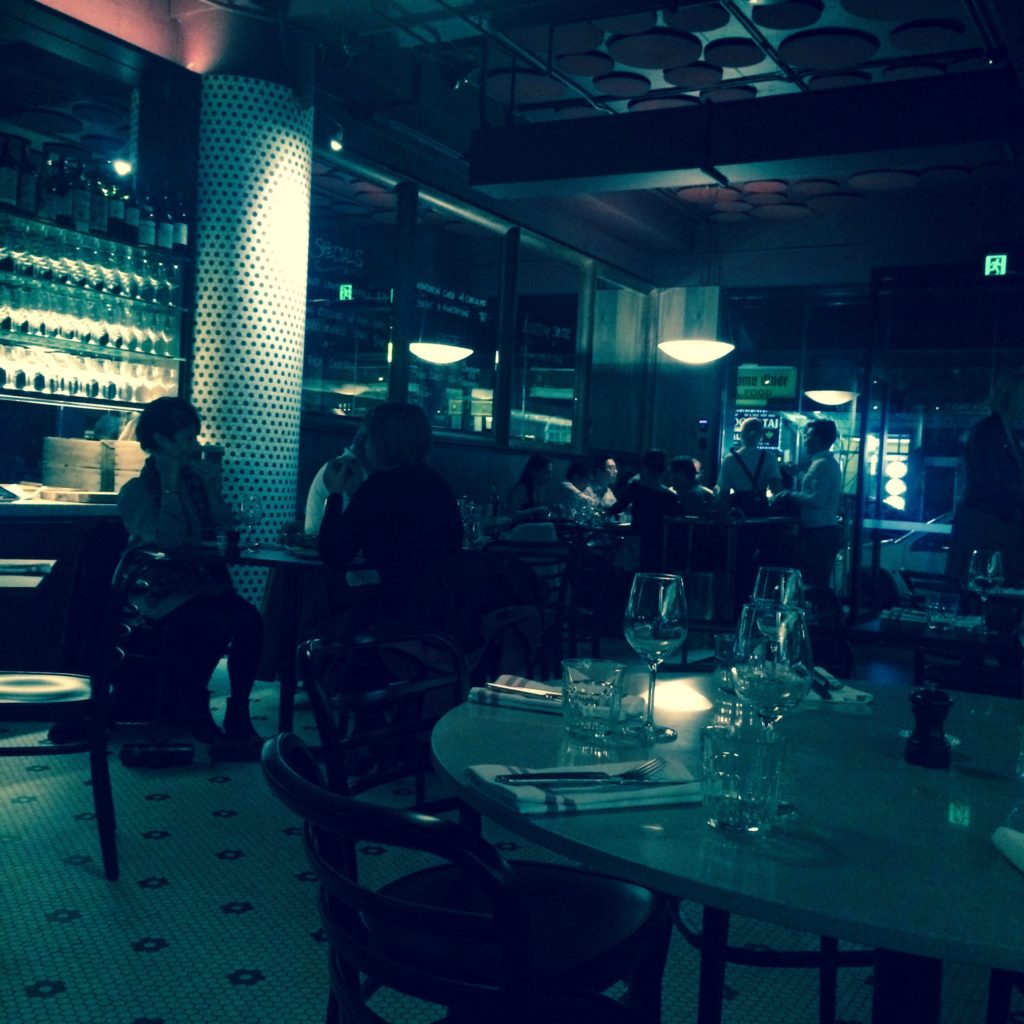 Is it hype? Will it deliver? We popped in for a pre-theatre dinner, and I was happy to discover that yup, this place delivers.
It's traditional French food with a twist, and we couldn't fault any of the dishes. Delicious chicken liver paté. A double-cooked cheese soufflé.
The celeriac salad was really interesting and refreshing. A long-cooked lamb shoulder was delicious, with some al dente lentils on the side. Cauliflower gratin, also delicious. The dishes are a nice size to split between two, even the ones indicated as main dishes.
I also had a tasty cocktail, and the service was friendly and efficient. There's some clever design of the place too, so that the sound is absorbed by the ceiling.
With the hard surfaces, it could otherwise be too noisy. So, serving up French bistro realness with a shiny contemporary Sydney edge: fabuleux.