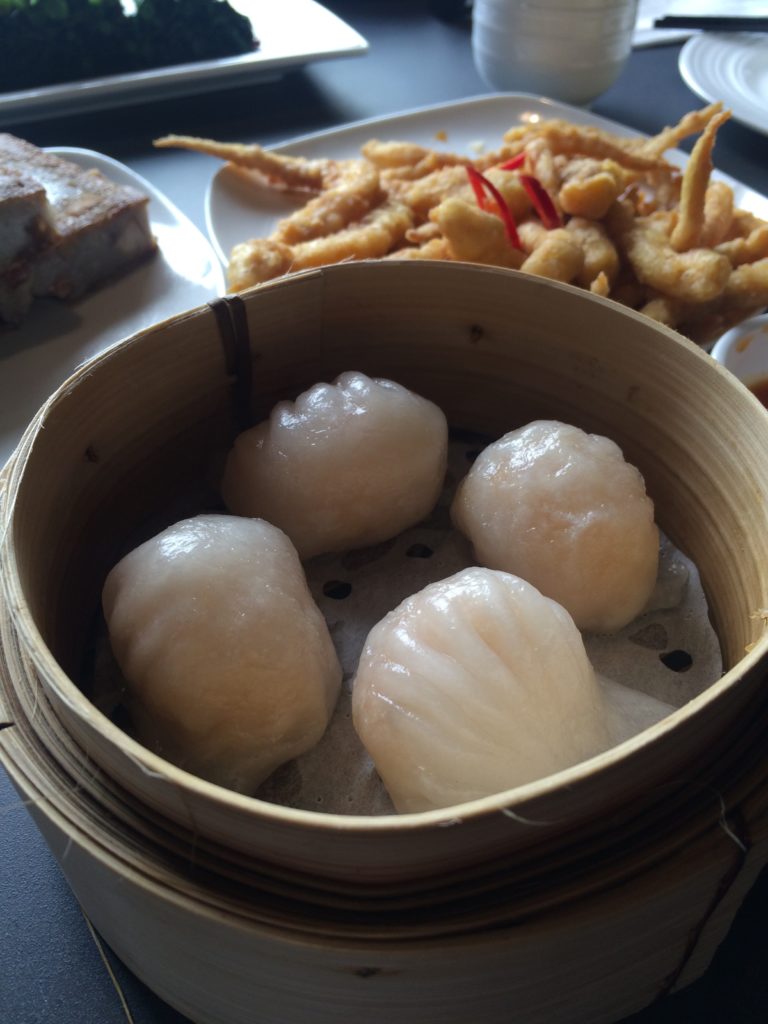 Yum cha in Randwick? What a fine idea. I like the idea of yum cha in any neighbourhood, really, and spotting this listing on Zomato, I thought it would be worth a try. It turned out to be more of a cultural experience than I expected, on an upper floor of the Randwick Labor Club: I suppose they're giving a go at revamping an RSL with (hopefully) high-quality Cantonese food.
We parked and Randwick feels like a different world from Surry Hills. Hard to find
parking, it was so busy, on a Thursday around lunchtime, rather nearer to the water, and somehow, while only a ten minute drive from my 'hood, felt unfamiliar.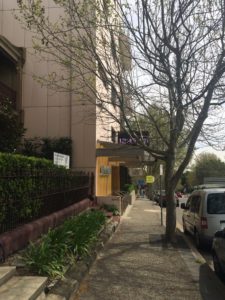 We didn't have to join the club in order to go to the restaurant, though were warned that we would need membership to come back a second time (I'm not sure how they'd enforce that if you kept telling them it was your first time). There is quite a view from the windows of the restaurant: the university, the race track, even the Harbour bridge in the distance. We ticked off what we wanted from the menu. There were some other customers, but certainly not enough to warrant yum cha carts.
I thought the food was fair. The har gow were OK as were the shrimp and scallop dumplings. Not special, but OK. The guy lan was appropriately steamed with oyster sauce.
My pal thought the salt and pepper squid was really good; I thought it lacked delicacy. I opted for pan-fried taro cakes, rather than what I usually get: the turnip cakes. A bit stodgy with a lack of variation in texture, and a bit too big to be considered delicate.
Service was friendly, and one of the managers chatted with us for a while, exhorting us to bring friends and spread the word. The fake flowers hanging from the ceiling were amusing in a tacky sort of way, as was the elevator music (muzak) which included a Christmas carol (Johnny said it was the one about sleighs).
While the review would have ended up a mediocre 2.5 out of 5 stars, right in the middle, I was surprised by the desserts. The coconut pudding was… pretty much perfect. Soft and wobbly texture, creamy, sweet, not too sweet. And the egg custard tarts had the perfectly flaky crust, and even though we'd let them sit on the table for a while, tasted as if they'd just been out of the oven. They were simple, but really really good. They have earned themselves another star from me for this reason. If you go, go heavy on the desserts, I'd say!