Tim Ho Wan seems to be taking over Sydney. From the humble beginnings of its Chatswood location, it now has three locations in the CBD. But this makes sense to me: Sydneysiders love yum cha, and the quality of the food is high, and the tastes authentic.
This branch seems particularly shiny and new. You head up a floor and there's table eating and table service! I decided to pig out and order an entire steamer of dumplings for myself as well as a rice bowl.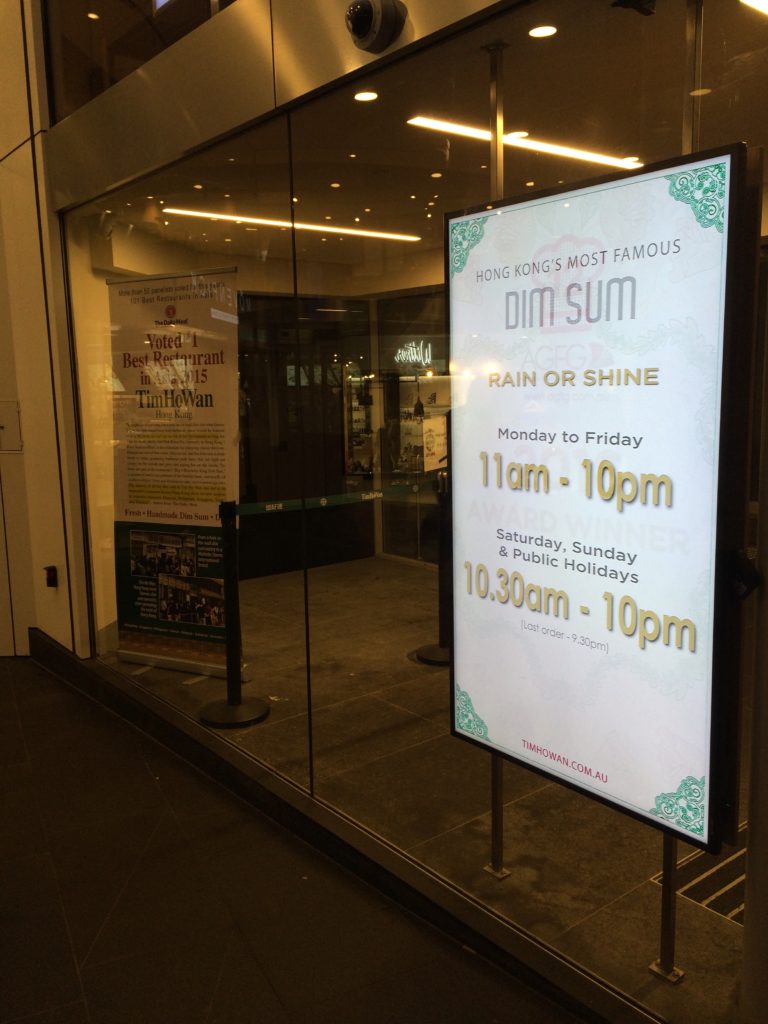 I was curious as to what the Cantonese version of a rice bowl would be. The Japanese version, say a tonkatsu-don or a tempura-don, is pretty much perfection. Japanese rice, with bigger grains than Chinese, and a bit stickier, has a nice addictive quality on its own, but with some Japanese treat on top (eel, deep-fried pork, chicken!) and then some soft-fried onions and a scrambled egg set on top of that: it's a perfect, simple lunch or dinner.
I ordered the salted fish steamed pork, which is a favourite dish (and decided to treat myself to a Tsingtao beer as well, a good idea). But I'd have to say that it was just mediocre. It tasted fine, but there wasn't enough sauce or gravy. The Chinese rice underneath is drier than say, sticky rice or Japanese rice, and needed something else with it. The pork was tasty but without variation in texture, reminding me that it's a nicer dish when one of a number of dishes.
The dumplings on the other hand were incredible, each one delicate, high-quality and super tasty. They looked and tasted beautiful.