The fabled Three Blue Ducks. Solid.
I was surprised, going to a group dinner on a Saturday night, that the organiser managed to get us into Three Blue Ducks. I've heard about it for years, as well as how hard it is to get in. But we either booked early enough, or maybe the hype has lessened somewhat.
I was very impressed how our rather charming waiter managed to corral orders from the dozen of us, serve everything up and make sure we had enough wine. I started with the fish tacos which I thought were very nice indeed. The tacos were slightly thick, but it made them taste homemade. Nice bit of grilled fish. Good spices.
I loved my main: fresh pappardelle pasta with wild mushrooms, leeks and homemade ricotta. Everything worked together.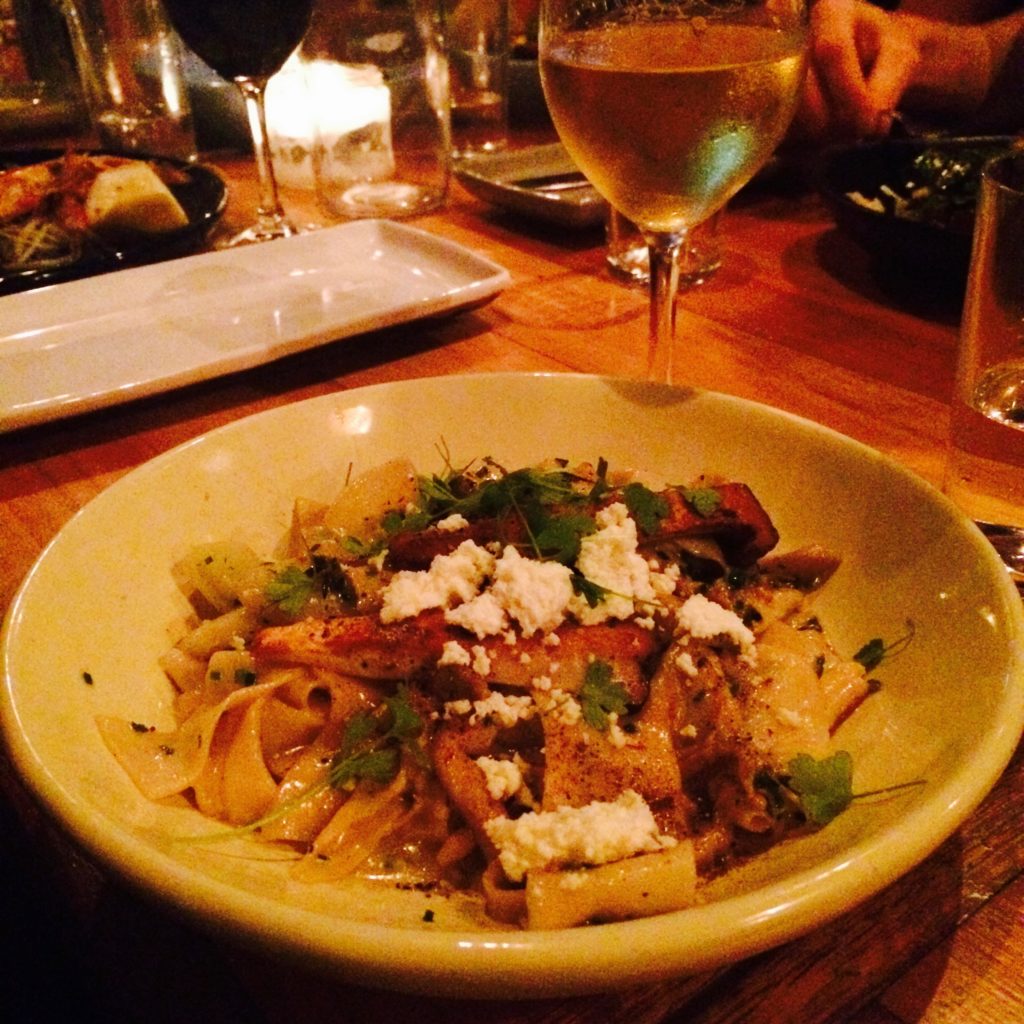 D., sitting next to me, said that his steak and bone marrow was OK (it was the most expensive item on the menu, and I was tempted by it too) but he spends a lot of time eating or cooking up good meat, and said this was OK but not exceptional. I didn't manage to survey anyone else… but all in all, it was a really lovely night.