Atmosphere. And story.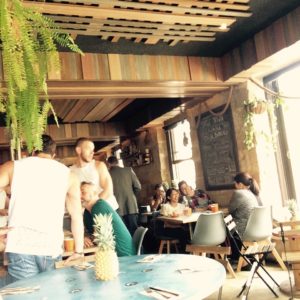 The cafe at the corner of Forbes and Burton has gone through a lot. I remember it when I first arrived in Sydney as the popular DOVe cafe, which then headed over to open up an equally popular location in Potts Point.
Then it became Forbes & Burton. I am sure that I had coffee and a few lunches here. But the story goes that the Chinese owner wouldn't hire a black barista, and after that broke, no one would go there. Karma?
So was born Rusty Rabbit in 2014 by the Khoury brothers, and it seems to be going great guns. This is not one of those cursed restaurant locations like, for example, where Master was on Crown Street.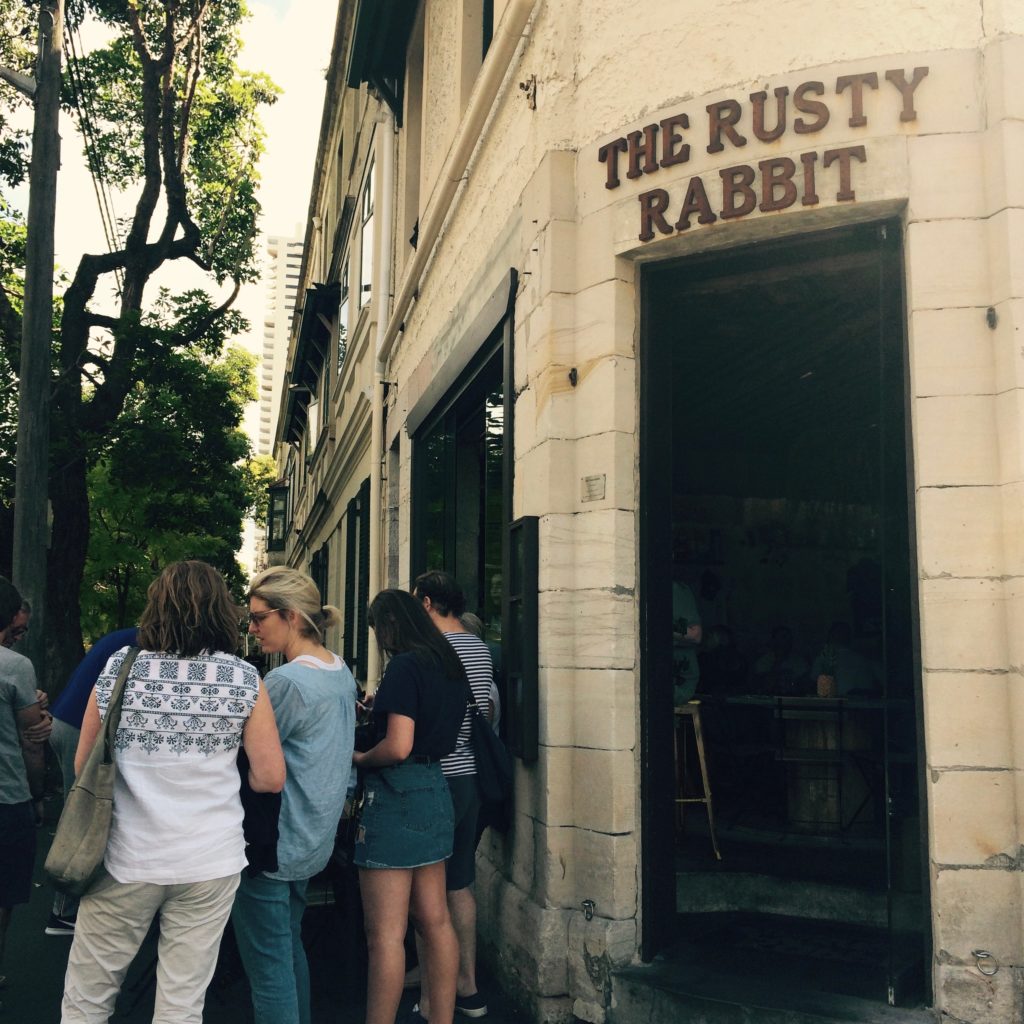 What I was struck by on a Saturday morning was the vibe: so relaxed and friendly, I almost didn't care about the food. It's got a real buzz to it, super-friendly staff, and with open windows to the street, in a magnificent sandstone building. The owners seem to have further amped that up with merchandise and a theme but it all sort of works.
It really is in a great spot, not busy with traffic or even stores, but lots of people around, it's kind of combines a neighbourhood feel with something pretty hip. Prices by the way are very reasonable for the Eastern Suburbs.
I had a delicious latte, and check out my muesli at the top of the post. Beautiful and delicious. Another kind of tasty thing is, catering to their neighbourhood and audience, they've staffed the restaurant with fit, friendly guys and put them into sleeveless t-shirts that show off their upper bodies. If you're into that sort of thing.