I received a lovely invitation from Rosa and Benita to come visit The Eate in Dulwich Hill. They turned an old panel beater shop into a charcoal Mediterranean restaurant as creators, designers, builders and owners! Quite an accomplishment. It's located down and around the bend on New Canterbury Road, within spitting distance of a KFC. Hopefully they'll lure some KFC customers over with the promise of nicer food and a nicer atmosphere, yet still with very reasonable prices.
We tried a whole selection of things… though this appetizer was a highlight: macaroni and cheese croquettes (I think there was lamb in there too). I think it's hard to go wrong with a croquette…
It's a bright, fun, casual space and offers up pretty much anything you could want for dinner!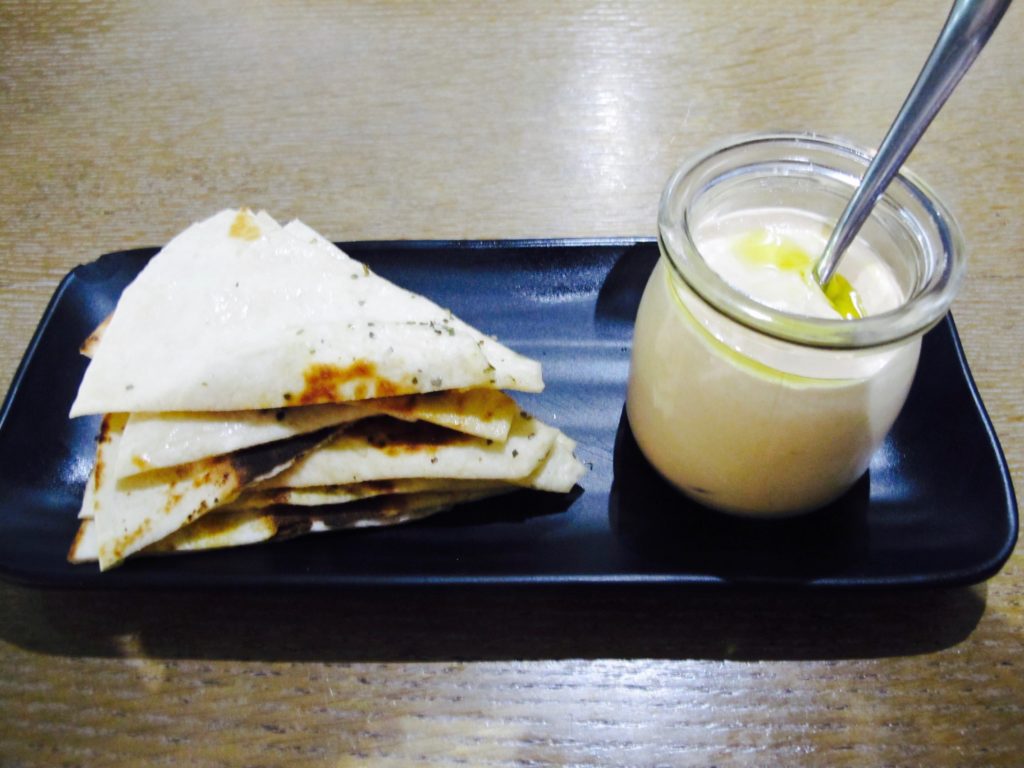 I can never go beyond a taramasalata. I want to chant its name while… oh, forget it. You don't need to know that.
My dining companion Tim found this one of his favourite dishes of the night. Spiced eggplant chips, with pomegranate seeds and lashings of a sweet, brown sauce.
Didn't expect the chicken wings to be such a generous size. When the super crispy skin is side by side to a piece of moist and tender drumstick… Now, that's magic.
We also had some potato salad and a spinach and beetroot salad. Gotta get in those veg, right?
I was relieved that the small portions of lamb and chicken we ordered were in fact small, as we had eaten quite enough. The charcoal grilled and slow-cooked lamb was tasty, as expected, but the real surprise for me of the night was just how good the charcoal chicken was. And there it is in the back of the photo, I didn't even give it a deserved close-up. This was my absolute favourite dish of the night. Super crisp skin, super tasty, really tender; it was stellar chicken, and I will be coming back for more!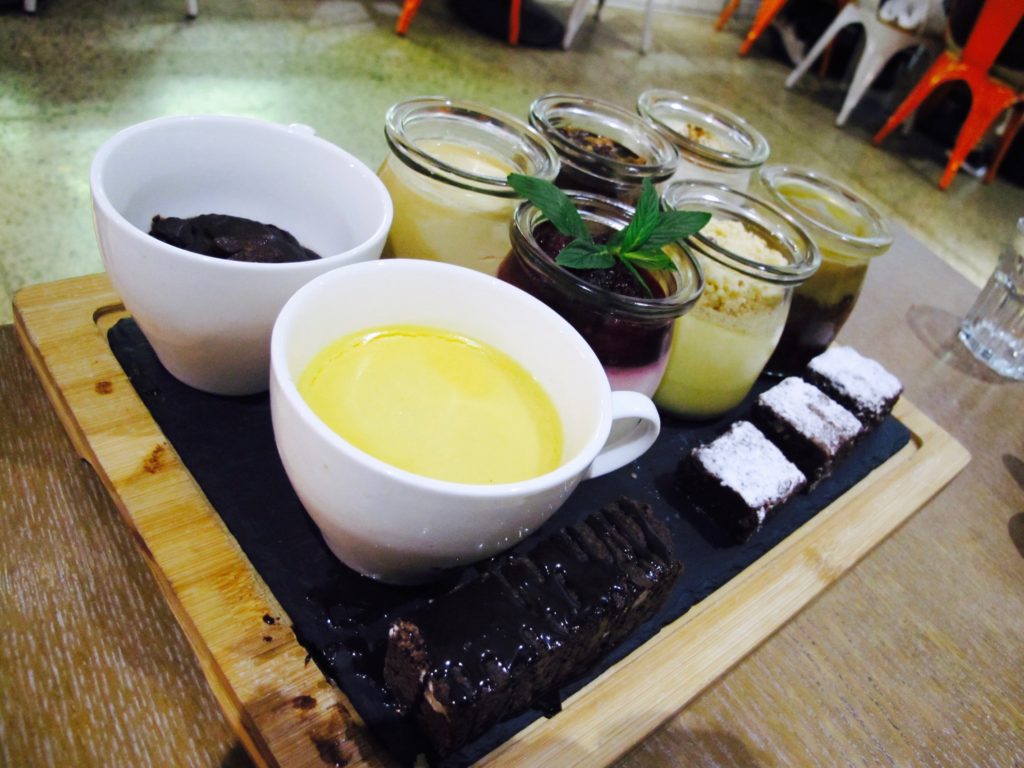 I like that they have a little display of desserts to tempt you with…
We went for sticky date pudding and the lemon pudding. Both served with ice cream.
Yum! I can't believe we ate so much. The service was friendly and familial. I didn't actually find out if they are licensed or not. I'd recommend The Eate as a place for a casual group get-together, for those who like to eat, and for anyone in the neighbourhood. Drop on by, and do try that charcoal chicken!
We dined as guests of The Eate. The opinions above are my own.