We received a nice invitation for lunch to check out La Provence in Lane Cove. Arthur and Janey had to shut down S'Age Bistronomy in Crows Nest and have moved over west a suburb to take over this casual cafe. It's very new so will be interesting to see how they attract the local crowd and whether they can pull in folks who knew the old cafe.
A few of the dishes will be a surprise. Snow crab congee with brown rice was a simple and delicate dish, yet lush too. I had it with an 'onsen' egg, a perfectly cooked soft-boiled egg. Congee tastes to me of home comforts.
And it seems like I can't get away from poke, ever since I wrote about going to one of the many poke lunch places in NYC. Now it seems to be on a lot of Sydney menus! The version here has seared salmon, soba noodles, pumpkin and some guacamole.
It was a nice simple lunch and great coffee. They also have various standard cafe fare: sandwiches and eggs and toast, as well as tartines (open-faced sandwiches, I believe).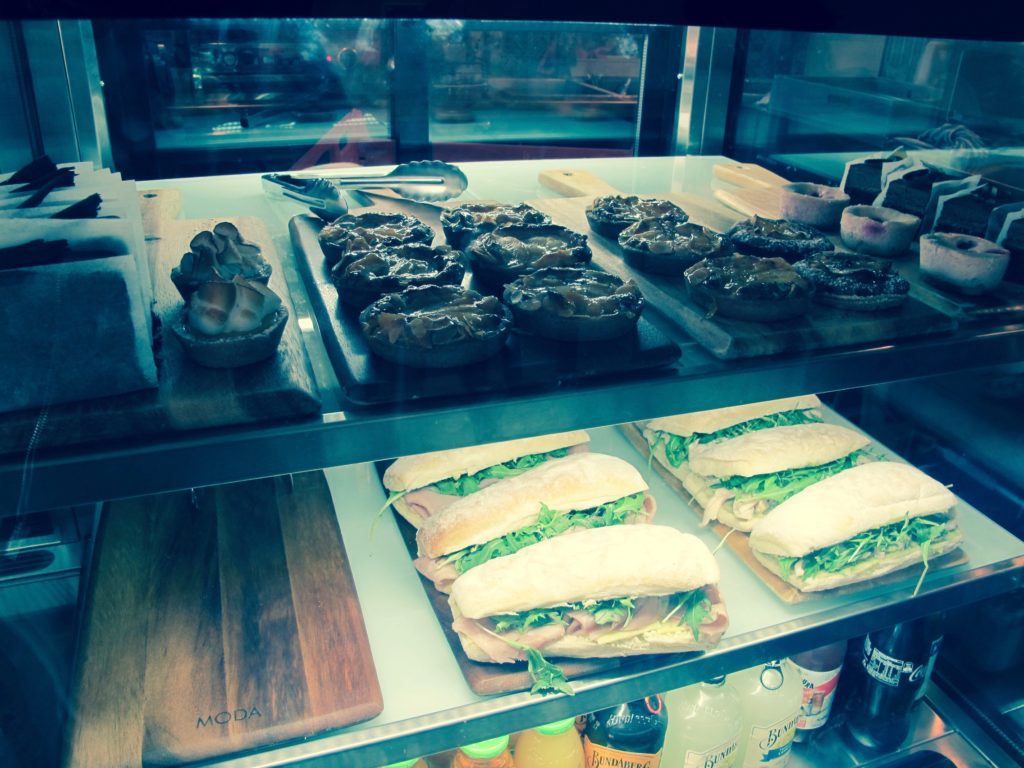 And they're making their own pastries, which must be labour-intensive. Delicious. We had one as a takeway and ate it after a little hike in the nearby Lane Cove National Park. Great pastry, and a great quality dessert.
In any case, if you're in Lane Cove, do drop by for lunch and try some of their delicious food.
We dined as guests of La Provence, but the opinion above is my own!