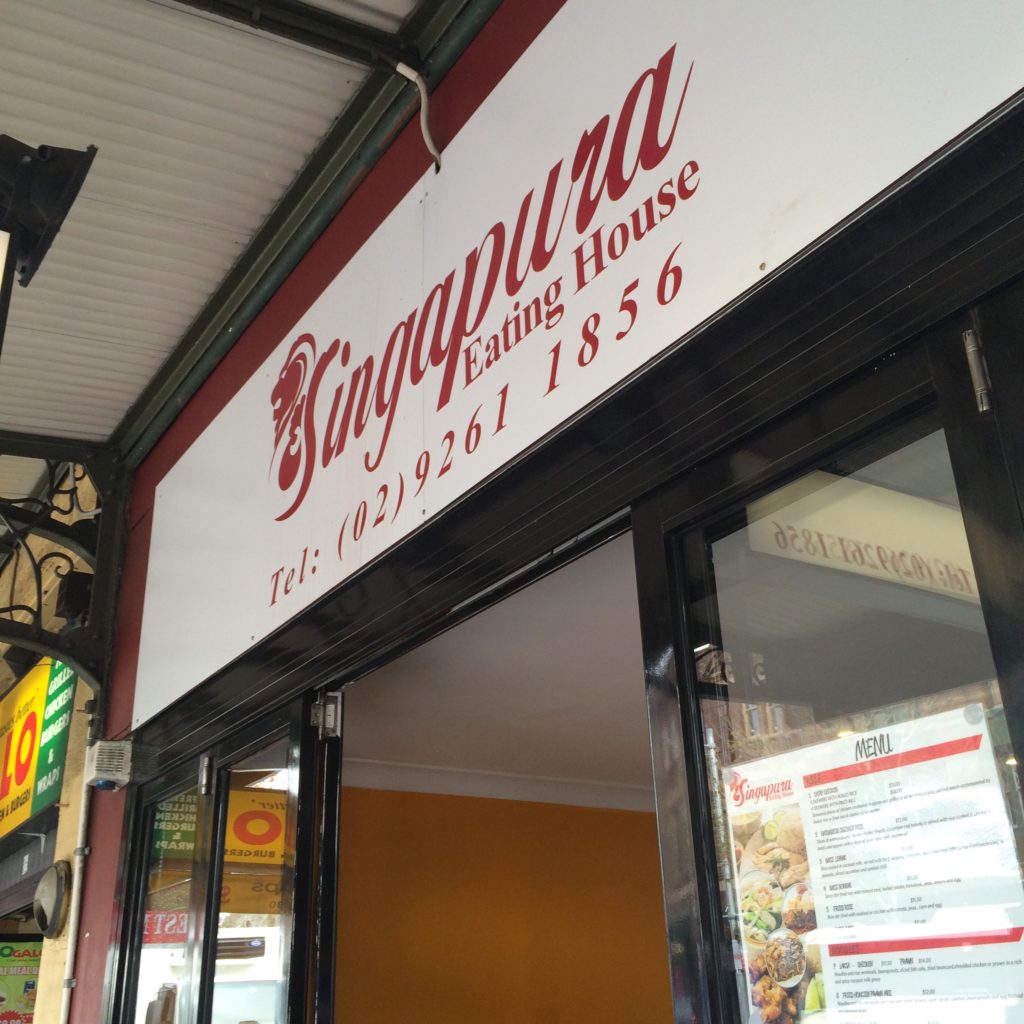 I used to pop in Singapura Eating House when it was a few blocks closer to the City, in Oxford Square. Lots of folks from the Fitness First would eat there, and it seemed to me a little bit of a contrast, these fit, lean, muscley people eating not particularly healthy food rather than (or in addition to) their protein shakes.
While occasionally I'd choose food from their hot bar (tasty enough, but too much to eat with a generous serving of rice), my go-to dish is the char kway teow. It's reliably tasty, and every once in a while, I crave it.
It's the same at the new location, and my pal seemed to enjoy his gado gado enough. It's more comfortable to sit in and hang out at then the last location. Reliable, inexpensive and authentic Asian home cooking.