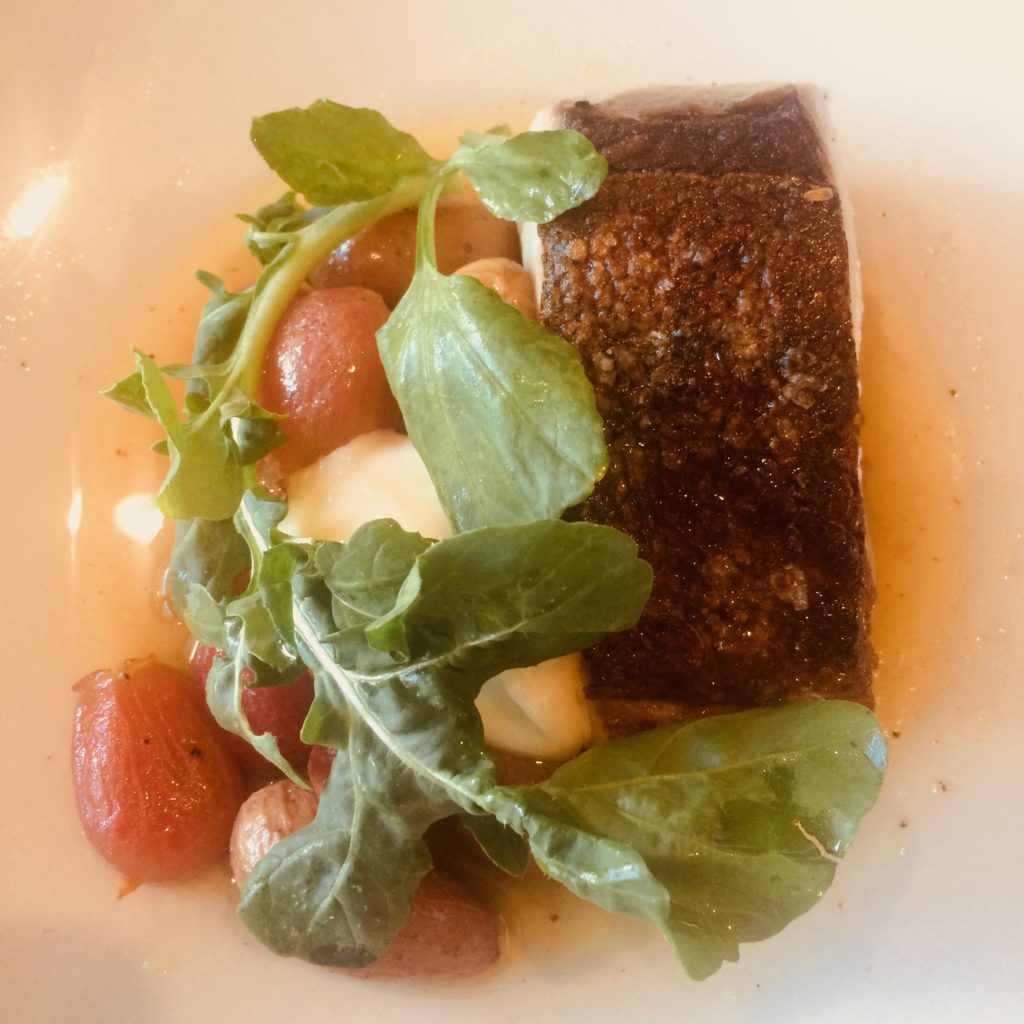 I'd heard various rumours of greatness; a smart young food blogger told me at our Christmas food bloggers event that Saint Peter was her favourite current restaurant; I'd seen a few good reviews but not read them carefully; SMH's Good Food section was reporting on new developments such as the plan to open a fishmonger down the street, using particularly modern methods of preservation and sales.
So, I'm happy to report that the rumours are true. Saint Peter gave us a truly great meal for a Friday lunch; and we pretty much loved everything about them. The concept: Australian fish, done perfectly, in a pretty simple setting and with a menu that's not too long is appealing.
So, we started with a selection of oysters, which were delicious, particularly with a sneaky glass of white wine. I was excited to learn that mahi mahi, a fish I'm familiar with because of my Hawaiian connections, has swum all the way over to Australia and is available in its warmer parts. I had to have that, and wasn't disappointed. And the tomatoes! I'm not sure the technique but they were so beautiful. My dining companion had the garfish, which as you can see is expertly filleted and breaded: a very pretty dish.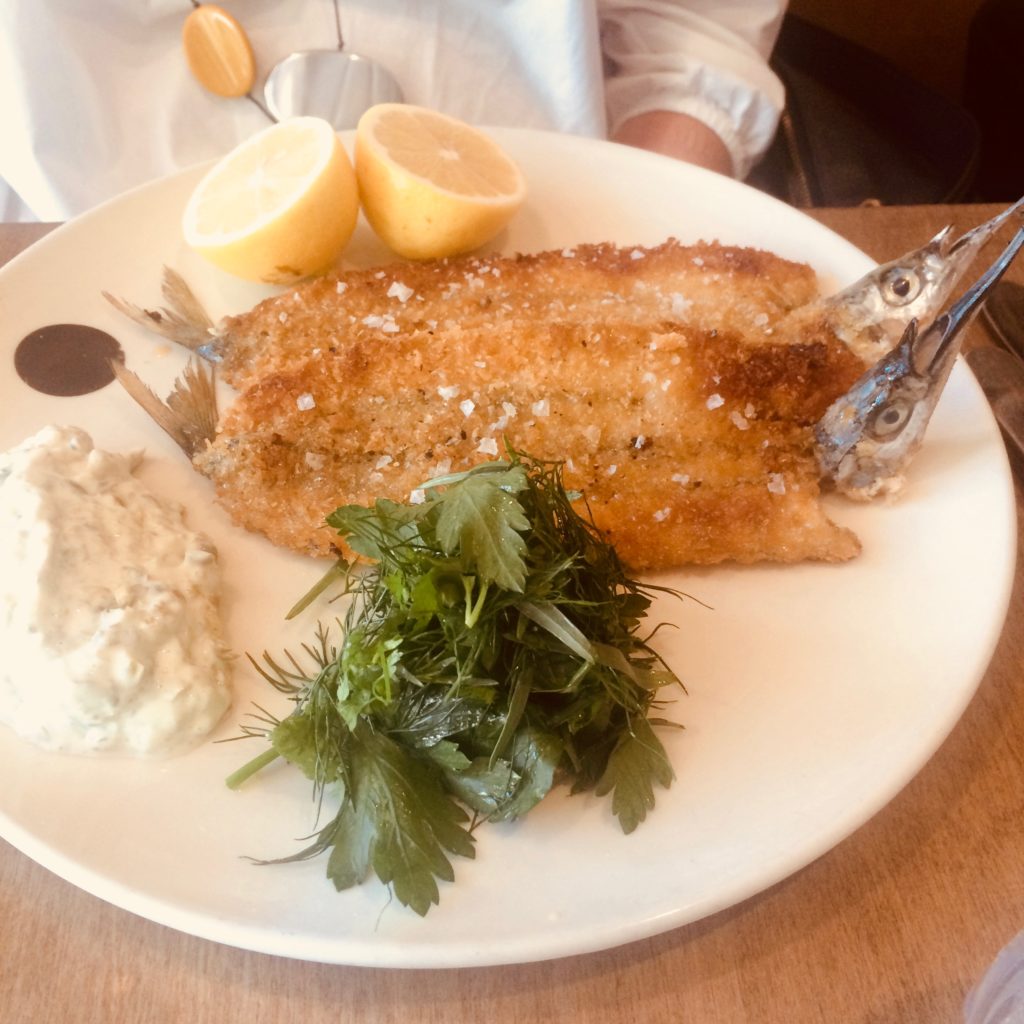 Two options of dessert: we had both of them. The passionfruit tart was creamy, light and basically perfect. I liked the chocolate dessert also. I'd made the mistake of thinking that you can't make reservations for groups under six (in fact, the website says that you have to call them if you're a group of six or more) so we were lucky to get in.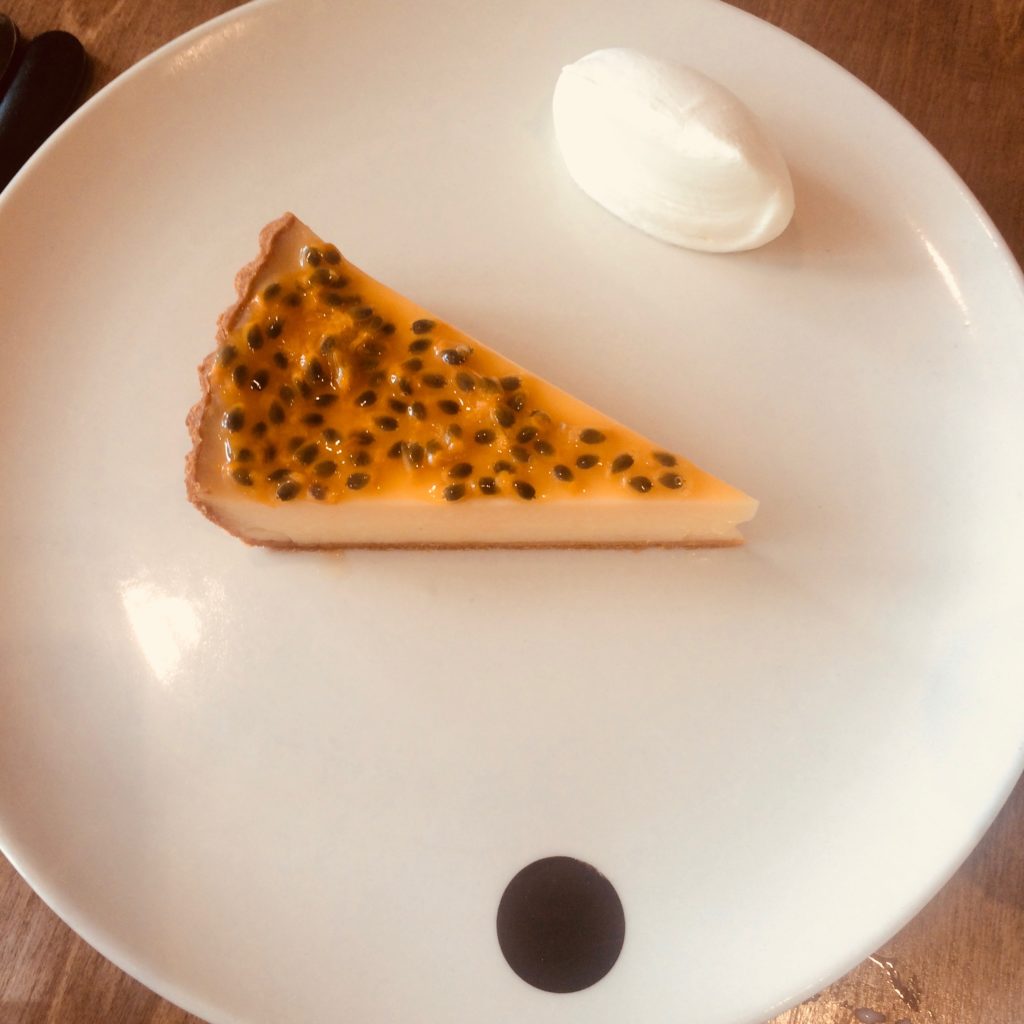 Reserve in advance; I don't with food this good that it's be easy to walk in without a reservation. The prices were high, but I can imagine fairly reflect the quality. All up, an exciting place to eat, and likely some of the finest seafood in Sydney. I'll be back for dinner next time!