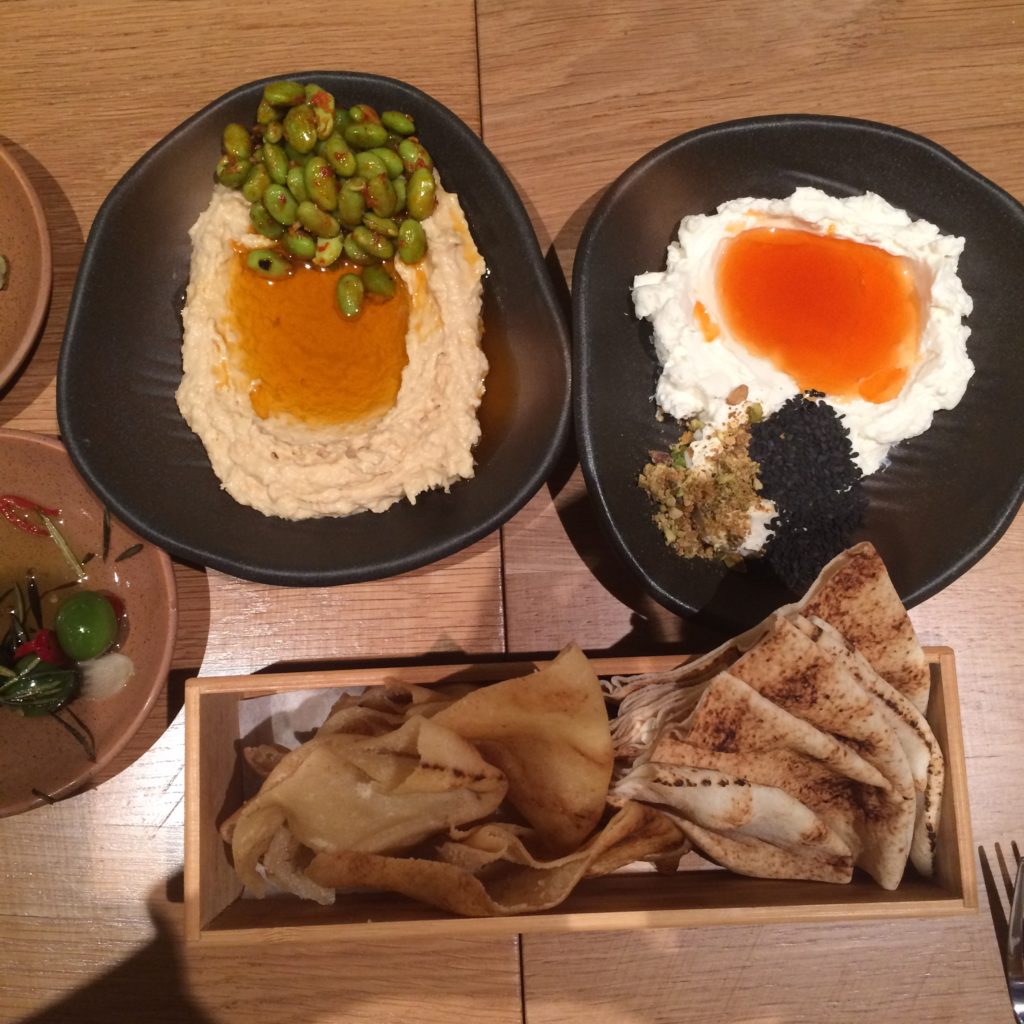 I didn't even know that Cubby's Kitchen in Surry Hills had popped down, and has now popped up again in Circular Quay. I had a great meal in the Surry Hills location; would it be as good in the new pop-up? Yes sir. It was spectacular.
They take Lebanese street food and elevate it. The flavours all pop. Even the dishes that didn't look surprising tasted surprising. We did the 5 course menu; I think it was about $65 each, perhaps? I love the smoked labne. The hummus with chili oil was addictive. Two dishes that I've had versions of elsewhere but these were the best.
The fried chicken was scrumptious. We had mini falafel kebabs, and then another pita wrap with a chicken shish and lamb kefta. Finished off with a pastry each.
We brought our own wine. The manager seems a friendly and efficient sort, a former NRL player of some fame, apparently. We caught our waitress on what we would guess was her first shift at the restaurant… hopefully she'll settle in.
The restaurant itself is modern, light and colourful. With everything on the menu that we had a success, I suspect that there's not a thing that you shouldn't order on the menu. While the eating IS getting better around Circular Quay these days (it was slim pickings a few years ago), this is a GREAT choice to eat at before you head off to a show at the Opera House.