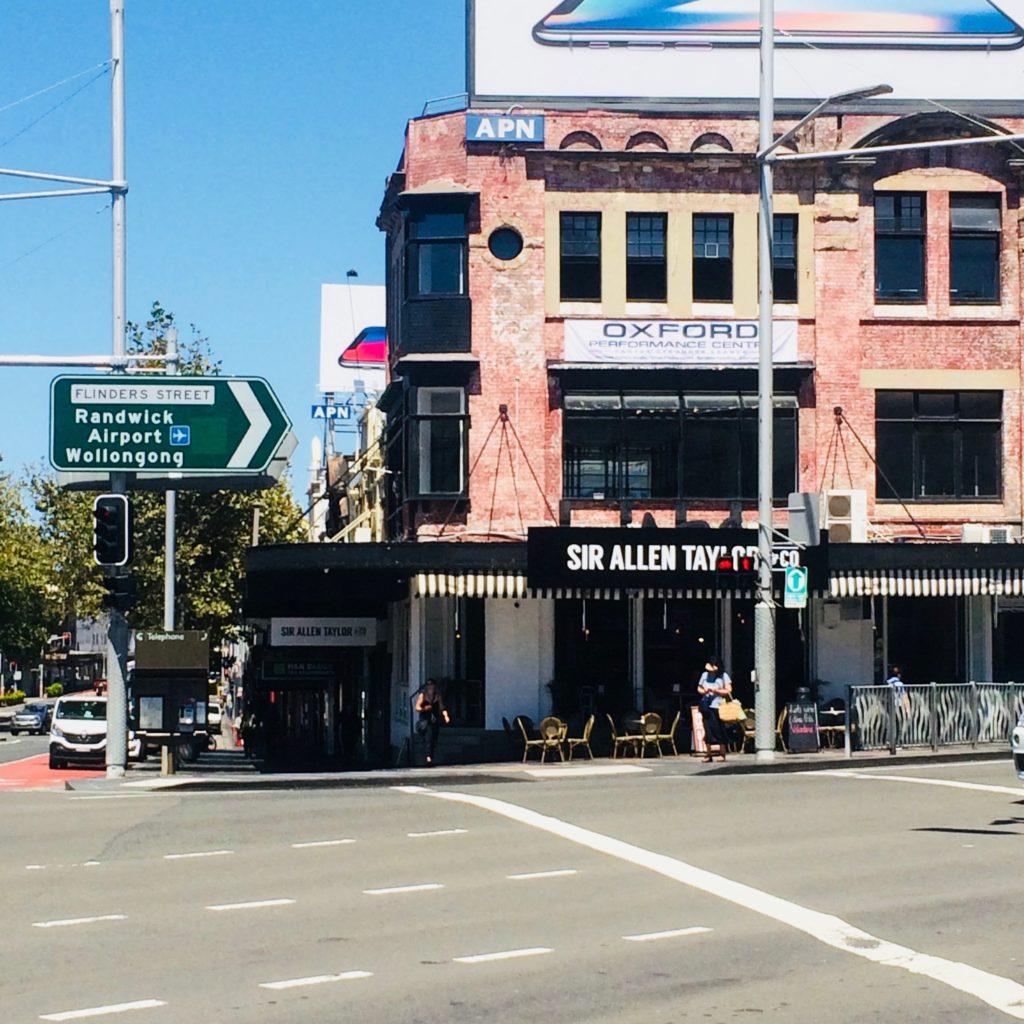 A new incarnation of the restaurant on the corner of Taylor Square. The last one, Coco Cubano, lasted for a fair few years, and before that, it was, um, Cafe 191, perhaps?  No matter what incarnation, it's a good place to look down Oxford Street from Taylor Square, an iconic Sydney view, and the name, appropriately, comes from the 43rd Lord Mayor of Sydney, in office from 1905 to 1906, whose name was bequeathed upon the square, er, triangle.
When we were there, for lunch, the young and friendly wait staff didn't seem to have the hang of the waitering bit. You know at yum cha restaurants where the staff have developed the ability to look all around you and see right through you and avoid being called upon to find out what you want? They'd definitely mastered that. We sat down and I had to go to the counter to indicate that we had come for lunch. The waitress had thought we were there for a while. She brought us menus, and managed to clear a few glasses but not wipe the table. I next had to literally shout down another waiter to come and take the order… and then wipe the table and provide water…
Amazingly, though I'd definitely turned in to a grumpy old queen (somewhat appropriate for hanging around Taylor Square), my mood shifted when the food arrived. The menu is unusual for a café in the area; my croquettes with a savoury, almost too salty but still tasty sauce with chorizo, was really good.
My vegetarian pal ordered crepes with lentils that I thought a bit dubious in description but was a great dish, especially with the little candied nuts on top. They were both presented really well, and I thought, in spite of myself, that it was a very good lunch. I used an Entertainment coupon, which always make me happy, and thought that the chef is obviously good. If they can fix the service, this might even be a great place to eat.