Chef Johnny is only 25 years old but presides over two Hulus and is a consulting chef or manager of many more.
He trained in French and Japanese cuisine, and while he doesn't like to eat them, he loves making dessert (though this dish below is sweet and sour pork, on ice, with random fruit).
It was a pleasure to have him explain some of his food philosophy and history over a meal for food bloggers at Hulu at King Street Wharf, only a few months old.
While they're promoting the restaurant as fusion cuisine, I thought it was simply good Chinese food, leaning towards the north of the country rather than Cantonese-style, and with a few twists.
It's a 200-seater. There's a downstairs, which looks pleasant enough, with a view out to the water, and an upstairs where we were. I've always found the venues at King Street Wharf a little strange; they don't quite escape the touristy feeling of Darling Harbour, like the ones further down at Barangaroo have. The ambience here feels like it needs settling in; some purposeful music rather than random tracks from a waiter's phone, and definitely softer lighting.
We really got treated to a feast.
The cold entrees came out in a tower of porcelain whereupon it splits into three bowls: a delicious cold chili chicken, cold and creamy cucumber, and some delicious spinach. The chicken was the highlight for me.
Some interesting dumplings next. The wrappers were fried, and of glutinous rice, and a nice gooey inside.
One filling was cheese, which is unusual for Chinese food, but mixed with the usual ingredients, didn't taste too unusual for me.
The disturbing goldfish dumplings ("Nemo dumplings") were tasty, and amusing.
The prawns were delicious, perfectly crisp, and with pineapple, or perhaps oranges (I just went for the prawns).
Tea-smoked duck (oolong) had apparently been prepared over days. I found it quite salty.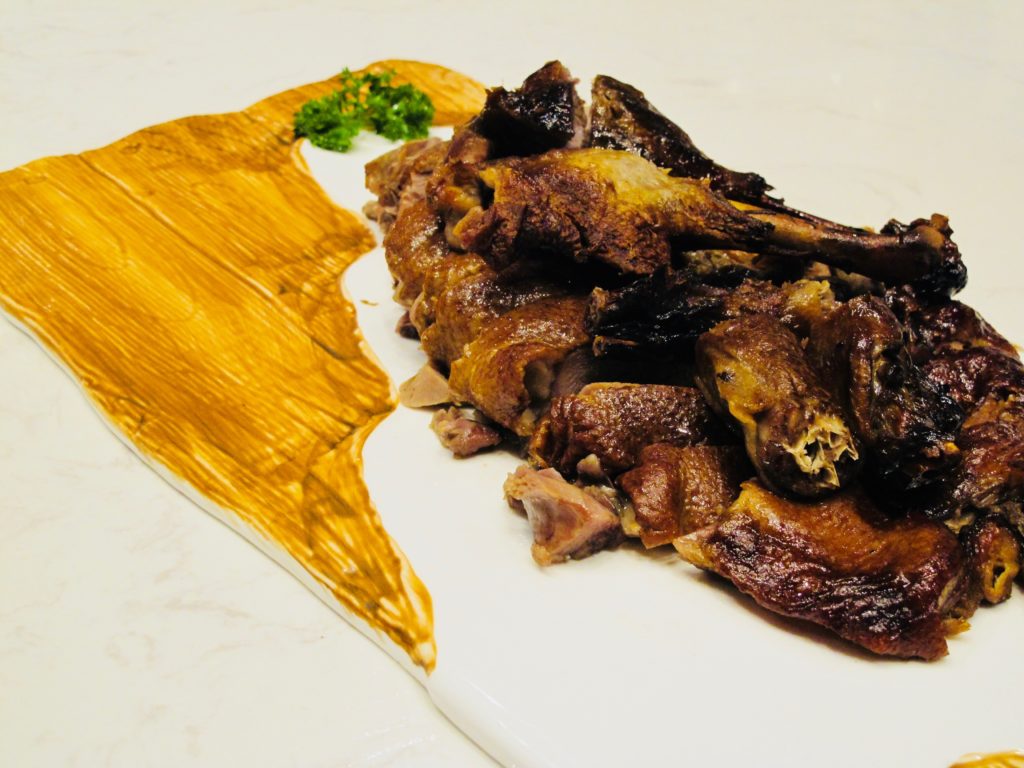 Johnny explained that his technique for sweet and sour pork is to use ice… which makes the batter even more crispy. It was crispy, though this one seemed a bit tricky with the bits of fruit and the ice cubes.
I always think fried rice is interesting at classier Chinese restaurants because it's such a standard dish everywhere, how do they elevate it? But they do.
I have to admit my favourite fried rice in town is at Din Tae Fung. It's amazing what you can do with fried rice.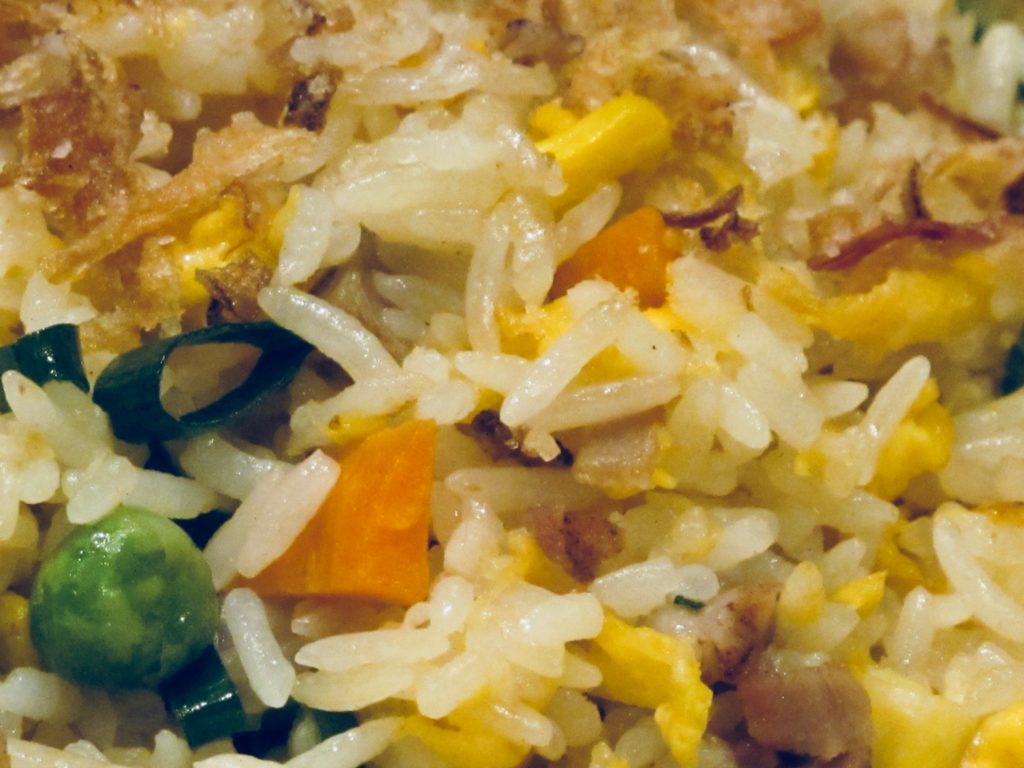 My favourite dish of the night was homemade tofu, deep fried, with a delicate sauce of enoki mushrooms. For me, it was perfect; tasted like a humble, village dish that had been elevated.
For dessert, there were three. An osmanthus jelly, one of those strange Chinese textures of desserts that aren't too appealing to the Occidental tongue. Very pretty and visual though.
The sweet wintermelon soup was a hit, surprisingly. I thought it would be a bit weird for others at the table (I'm used to weird-arse Chinese desserts) but they all liked it and found it very refreshing.
The highlight of course was a deep-fried ice cream with a white chocolate shell that melts underneath the hot chocolate sauce.
More than a gimmick, this really was tasty.
All in all, it was quite a night. Thanks to Johnny and his team for their generosity. It will be interesting to see what kind of crowd Hulu pulls, and I'll be interested to see if any of the fusion ideas become more pronounced. Why not drop on by and give them a try?