Maisen is a chain of Japanese restaurants that is famous for its crispy breaded pork cutlets, more commonly known as tonkatsu. It was in my guidebook as a must-try when I was in Osaka, where I first tried it, so it was a great surprise to find that Maisen has come to Bangkok and can be found in different food malls. This location must be one of the grandest though, with a rather amazing window out to the city.
I had a set menu with tonkatsu with Japanese curry. There was a delicate set of appetizers, a chilled vegetable and two dumplings, and then a bowl of their famous coleslaw, which is just white cabbage that is sliced so finely that combined with their signature sesame seed salad dressing is amazeballs. I've tried to slice cabbage this thin, in imitation, but even trying various kinds of Japanese graters, I couldn't do it.
For the main, there was the choice of two parts of the pig; on the waitress's recommendation, I chose the loin. The tonkatsu was perfectly crispy, and inside slightly fatty, and very tender. You can tell this is a high quality piece of meat. The curry came in a gravy boat so you can pour it over your rice and tonkatsu yourself (I like interactive dining), and it came with some Japanese pickles (including the tiniest of onions). Did you check out the video at the top of the page?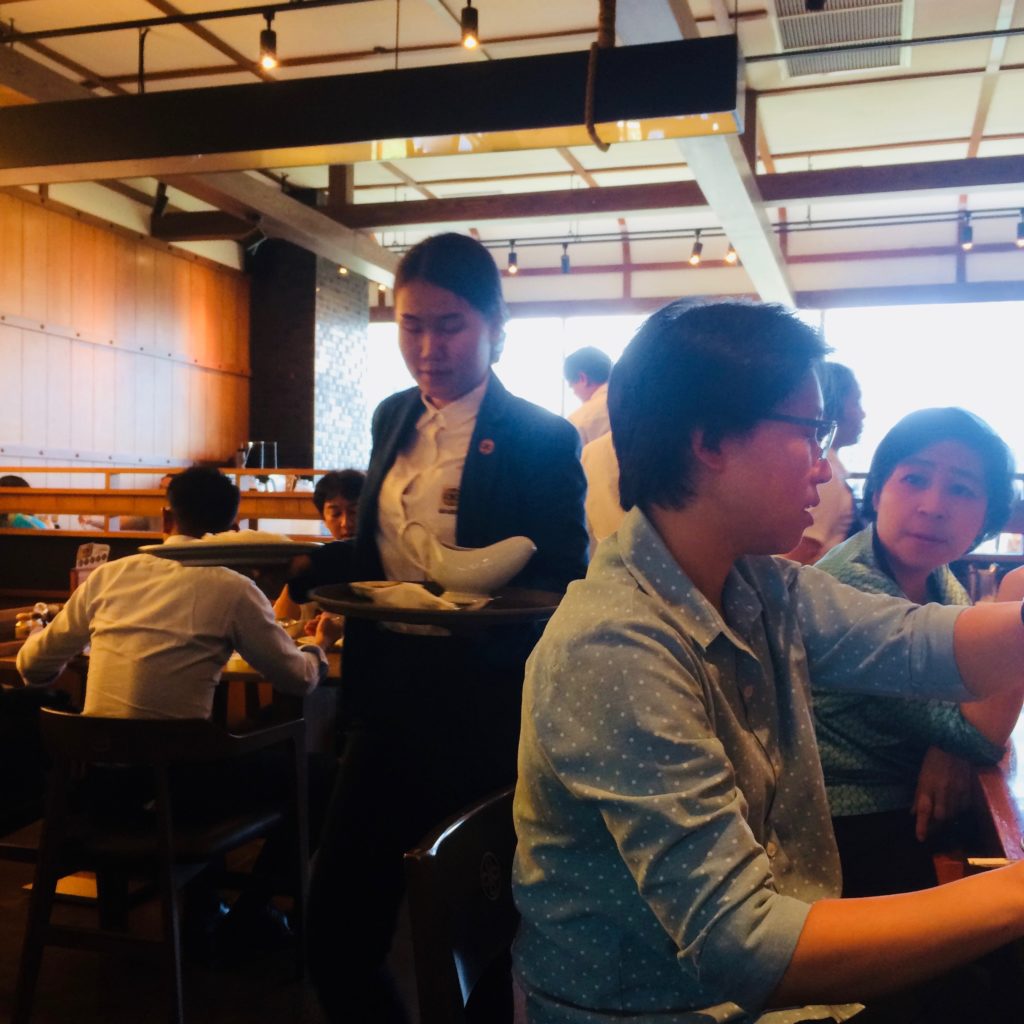 You also got bottomless Japanese ice tea (unsweetened, hurrah) and a choice of ice cream or almond pudding for dessert (I chose the latter).
For Bangkok prices, the 435 BT (about $17 Aussie dollars) price tag for lunch was a little steep, but feels right for what you get, and is rather cheaper than a trip to Japan. A high recommendation.