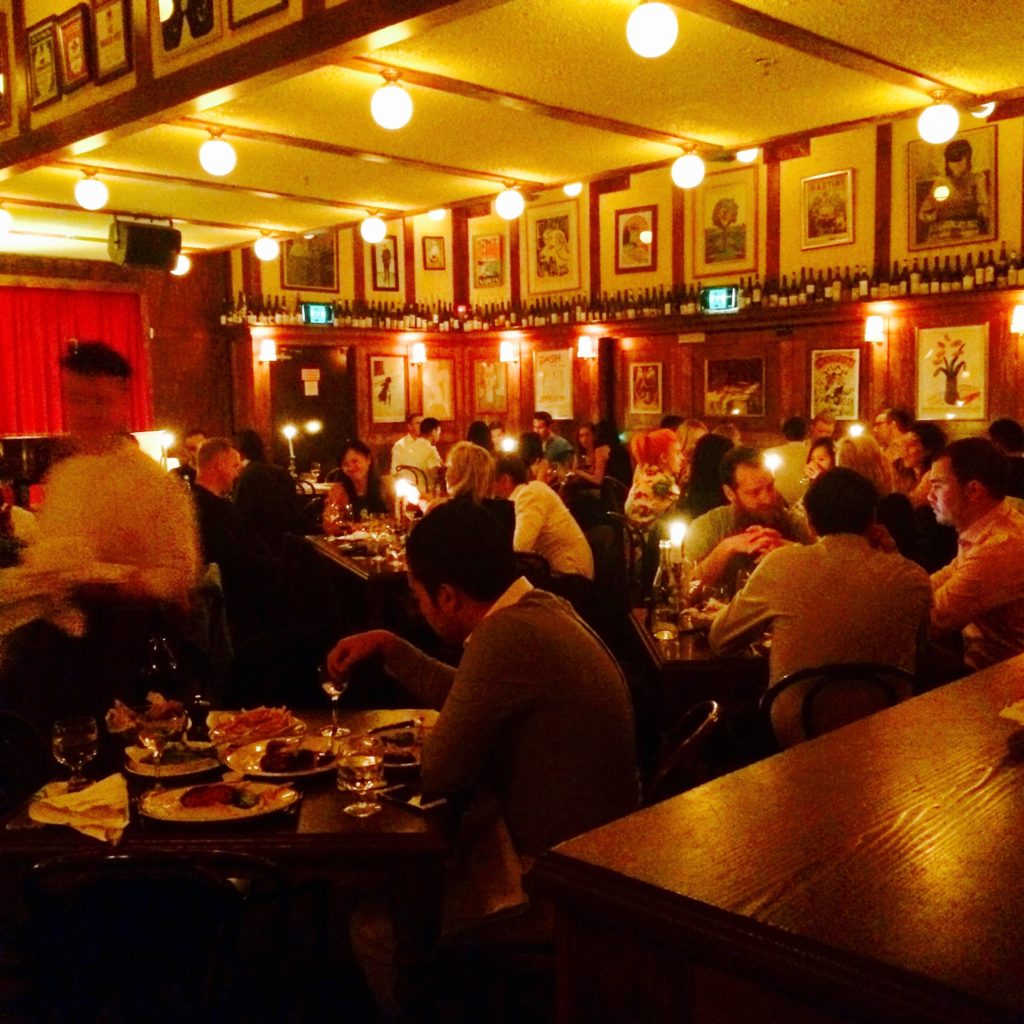 Impossible to get into, but try anyways.
So, my trusty friend, R., who worked as a waiter long ago, is pretty good at finding out info about restaurants. And when we couldn't get into Hubert way back at the end of August, he chatted to the guy at the front desk until he got the advice: since they don't take reservations, come late. Really late. Like after a show.
So, after seeing Trevor Ashley's amazing Liza's Back (is Broken) at the Opera House, sorely in need of a laugh after the US election of an orange monster, we headed here for a late night dinner.
TimeOut calls it 'Sydney's hottest new restaurant'. Would it live up to the hype? F. wanted to reserve judgement until we saw what the food would be like. And I have to admit a teeny ounce of sceptism. Having lived in Paris for two periods over the last two years, how was a neo-French bistro going to wow me.
To start with, the atmosphere is supercool, and transporting the feel of a European speak-easy and cabaret to a basement in Sydney is an accomplishment. The service was superb. It's one of those places with rather expensive wine, but the wine we did have, on recommendation from the sommelier, was beautiful.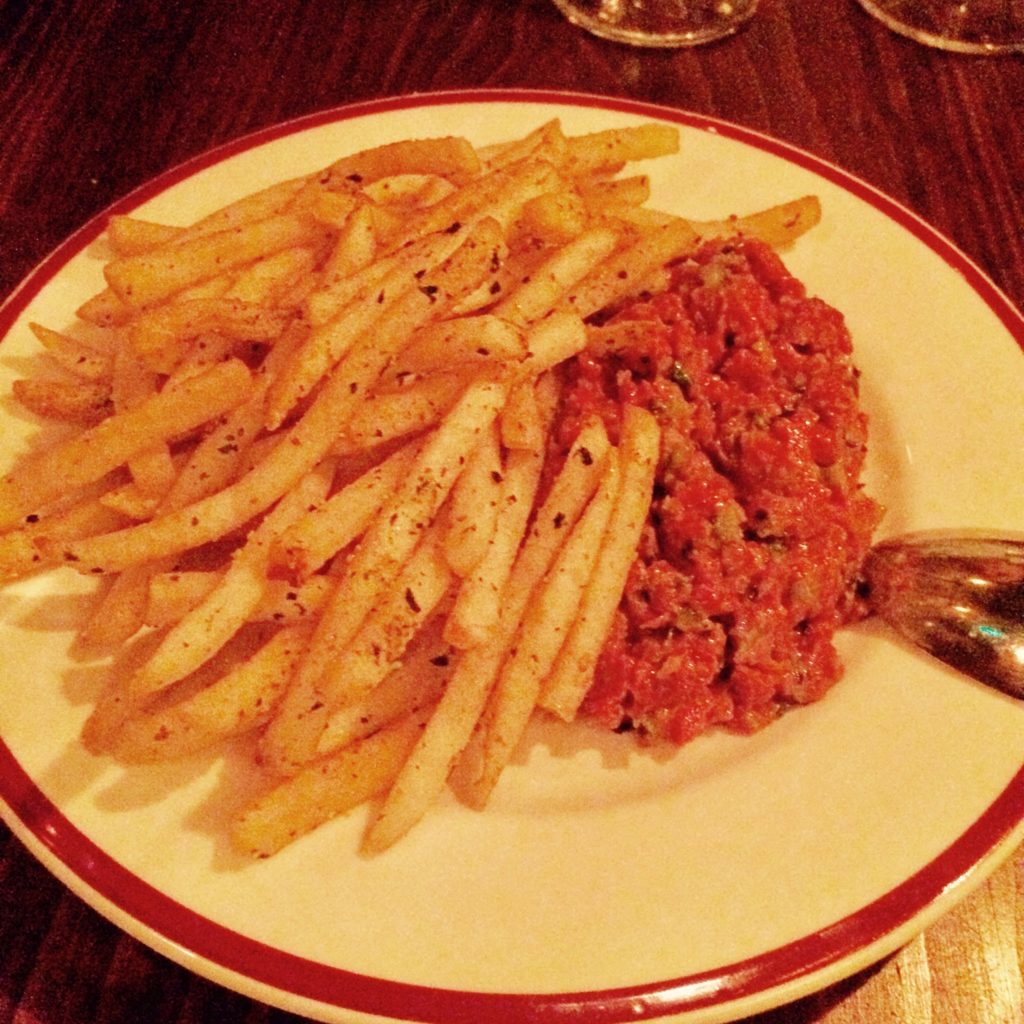 And the food! Oh, the food. The steak tartare was perfect, not too big an amount, nicely spiced, tasting fresh and of high quality (unlike, unfortunately, my last steak tartare in Paris which I found delicious but upset my stomach badly). The thin french fries to accompany it were perfect.
The potatoes Anna were as expected: creamy and tasty and rich. Swimming in beurre blanc. Inventively presented I'd say too.
And the star was the roast chicken, apparently a corn-fed, free range Holmbrae. I guess that was one of the reasons it was so tasty, but I'm not sure all the others. It was just so well done and presented and flavourful… At $81, it seemed a bit pricy, but split among the three of us was manageable. I'd love to see what this chef would do with a Bresse chicken…
While R. said that this was traditional food, and not modern, I disagreed, particularly with the chicken. It was very traditional, the idea of it, a roast chook on a plate, but the presentation and flavours made me as excited as any course of a degustation menu in a fine dining establishment (though these are dying quickly in Sydney). Perhaps what's contemporary is bringing the traditional into the present day with such flair.