Here's a fun, new concept in dining out in Sydney.
The thing is, it's dining in. The website EatWith has been running now since 2012. I first heard about it while in Paris, and was very tempted to book in for a dinner but didn't get around to it. The idea is that chefs invite you into their home. You get to read in advance what the menu will be, and you might be on your own or part of a small group of the people who can fit around the dining room table.
The concept has got a bit in common with AirBNB and would appeal to the same customers. If you're visiting a city, or even dining in your own city, wouldn't it be fun to see how people really live in the city, while meeting some new people and enjoying a terrific meal? It's a personal experience, definitely different than talking about a restaurant that you found through the internet.
In Sydney, there are only two chefs doing this at the moment, and Jamie and his charming wife Daniela invited me to join them for their inaugural dinner. I brought two friends, Davy and Steve, and we met a trio of fun, young women. It was rather an international group that night, with Jamie from the UK, Daniela from Ecuador, and guests from Mexico, Argentina and Canada, and our local Australians. Here are our hosts!
The food was delicious. So many tasty things on the starter plate (photo above)… though the tuna in ponzu dressing was a clear hit among the table.
I loved the main, ling cod on top of saffron potatoes, with prawns and roasted peanuts and spinach.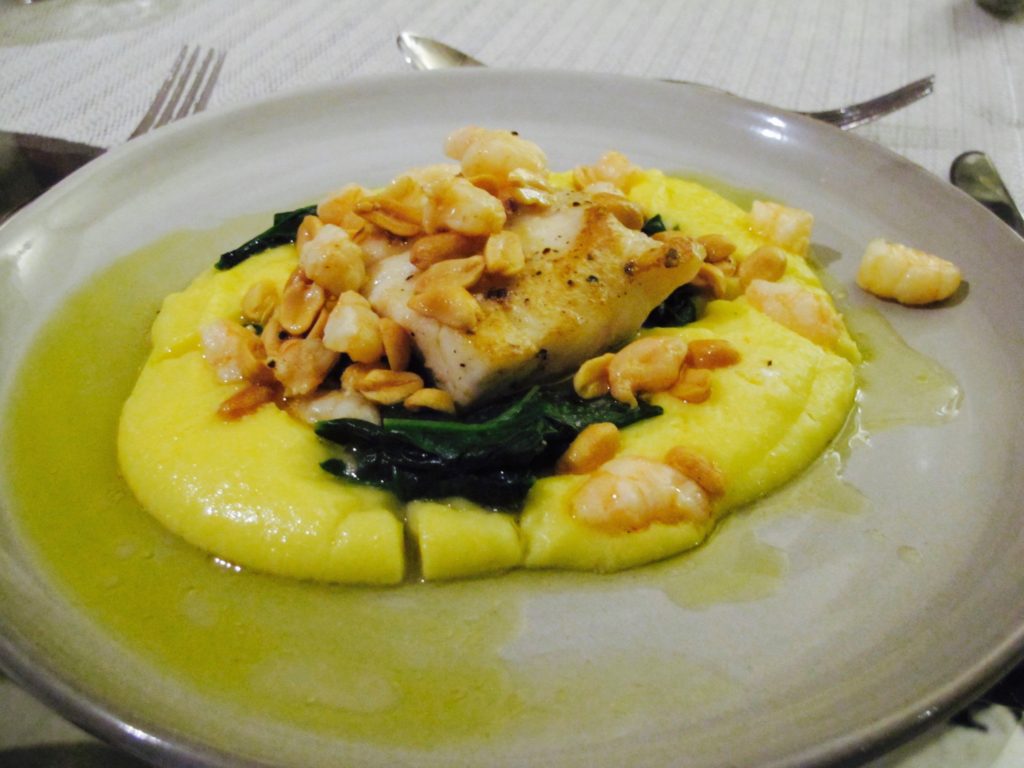 The dessert was luscious. A chocolate tart. Some dulce de leche. Raspberries and a raspberry curd.
We brought our own booze (and considering how much we drank, managed to maintain a surprisingly high level of decorum).
So, yup, I'd really recommend this as a fun thing to do with a group of friends, or work mates, your friends from the dog park or your running group, or to meet new folks. I'd also think it would be a particularly fun thing to do, as I said, for visitors to the Sydney and for those staying at AirBNBs in the neighbourhood.
Jamie's going to be changing up the menu all the time. Next time might be curry night, and he explained he has a fondness for 'home cooking' but brought up to a restaurant standard. Actually, there was nothing home cooking about our meal; it was all very refined and skilled, but I do appreciate the concept of food that makes you feel like you're at home, without pretention.
It's easy to book online and to see the next dates and menus. The website is only charging in US dollars… So USD50 a person is equal to about $65, which for a meal of this quality was a steal. Give it a try and tell them Andy sent you.