High quality and authentically Italian.
I think it's a cool thing that RivaReno Gelato built up a story about authenticity, and having ingredients imported from Italy, making their gelato in a traditional Italian style and even storing them in traditional cylinders.
It would be easy to imagine that every ice cream store would fail in a competition against Gelato Messina, just because they are SO popular.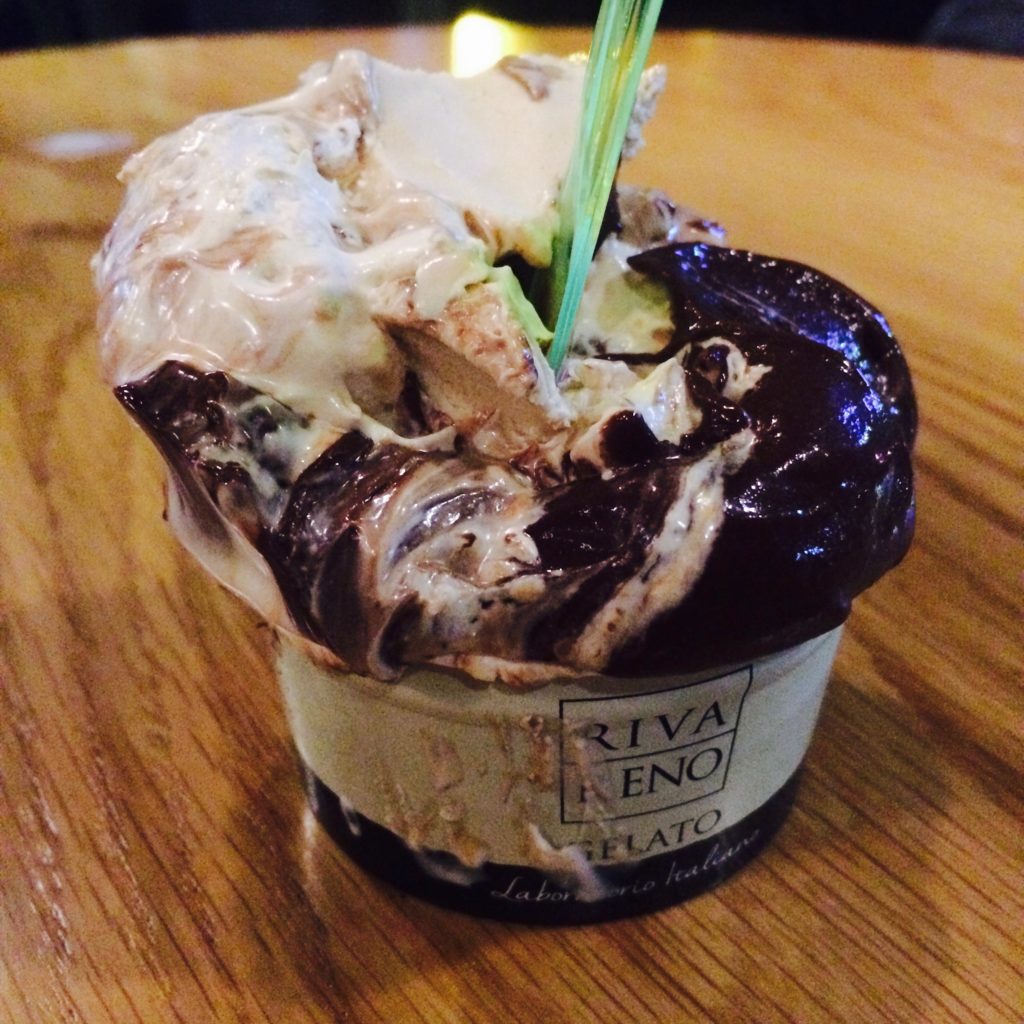 I find that the ice cream here is really different (if we have to compare). Two small scoops for $7, richer, denser, and more delicate. Even though the white ice cream that I got was a bit complicated with hazelnut, white chocolate and uh, I forgot… it still tasted much more simple than Gelato Messina's crazy flavours. Likewise the bitter chocolate, which was super rich but actually not as bitter as I expected it to be. It was super creamy though. I think I would have liked these to be a touch colder, because they seemed to melt a bit quickly, and it's not that hot out!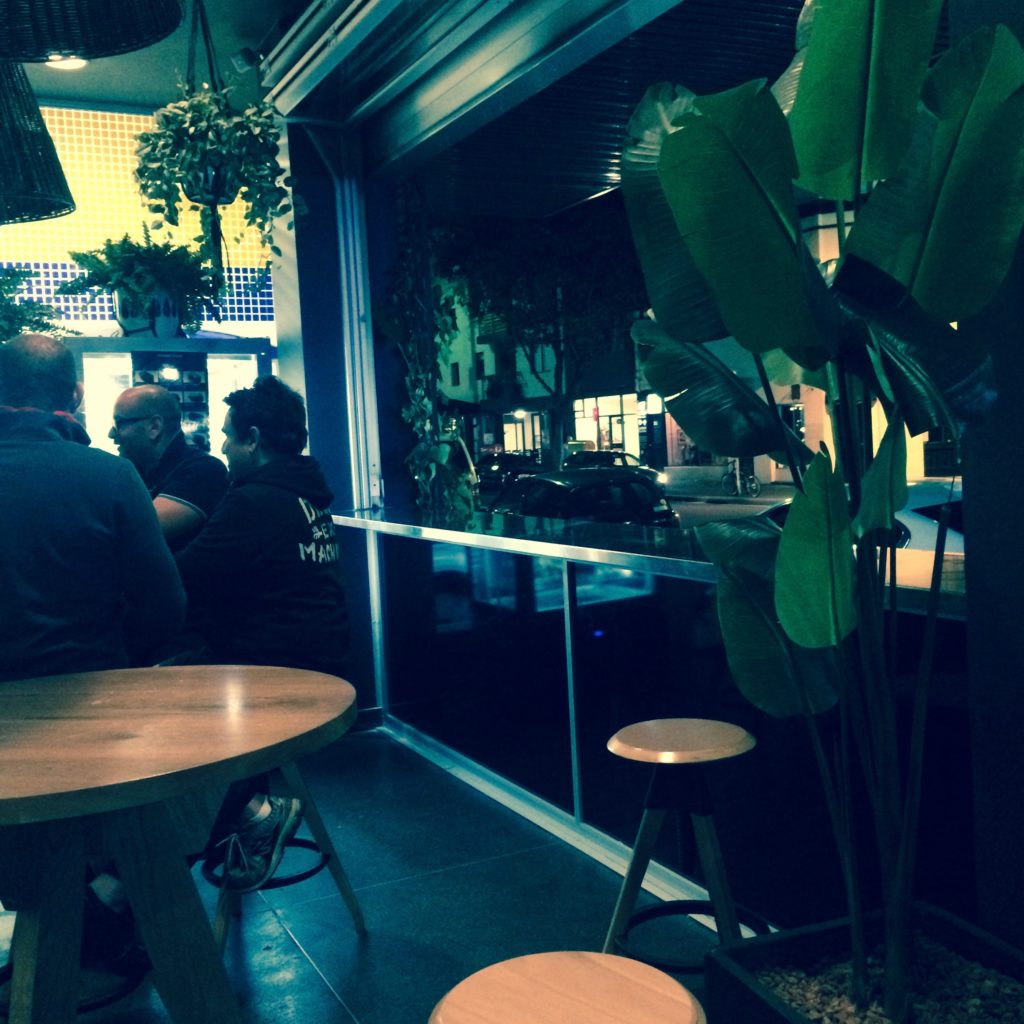 But in any case, it's nice to hang out here with the open windows while Darlinghurst passes by, and it really is a good gelato.