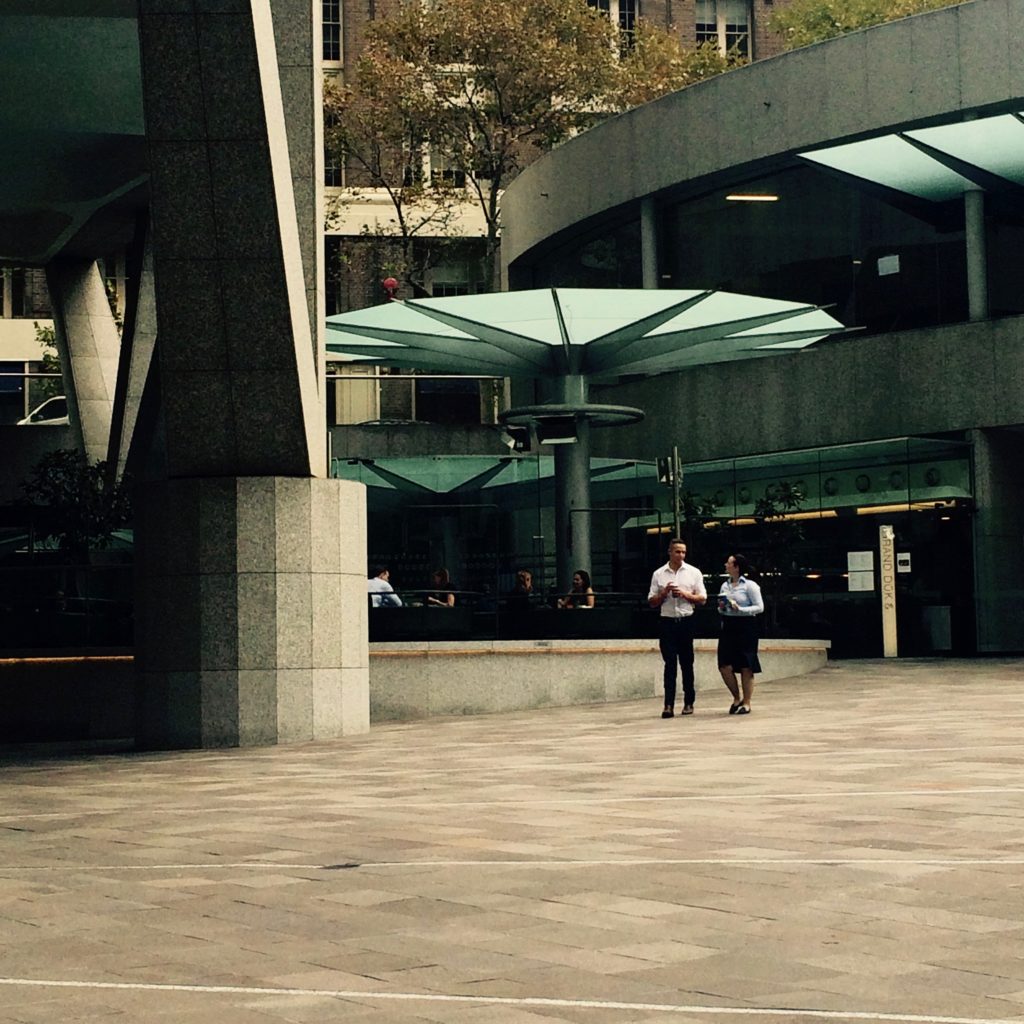 Does this look like a restaurant to you? I think that's definitely part of the charm of this breakfast and lunch eatery in the CBD right in the middle of Grosvernor Place across George Street from the cool new Ernst & Young building. It's a very urban location with tables underneath glass parasols.
The menu seems to have changed from what's up on Zomato at the moment: simpler and less Vietnamese inspired dishes. This left my vegetarian dining companion with only one option, a pea burger ($15.50), which was sort of a pea omelette. She thought she'd asked for steamed vegetables and got a rather large serving of luscious-looking roast vegetables. I was concerned for her but she said it was tasty.
As for me, I had a roast duck burger ($17.50). I mean how could you go wrong with that: Chinese lacquered roast duck as the meat, and a pretty much perfect combo of coleslaw and soft bun and dressing? I opted for the duck fat potatoes rather than regular (two bucks extra) and they were crispy as anything. I forgot to take photos of the food. Tsk. All fine.