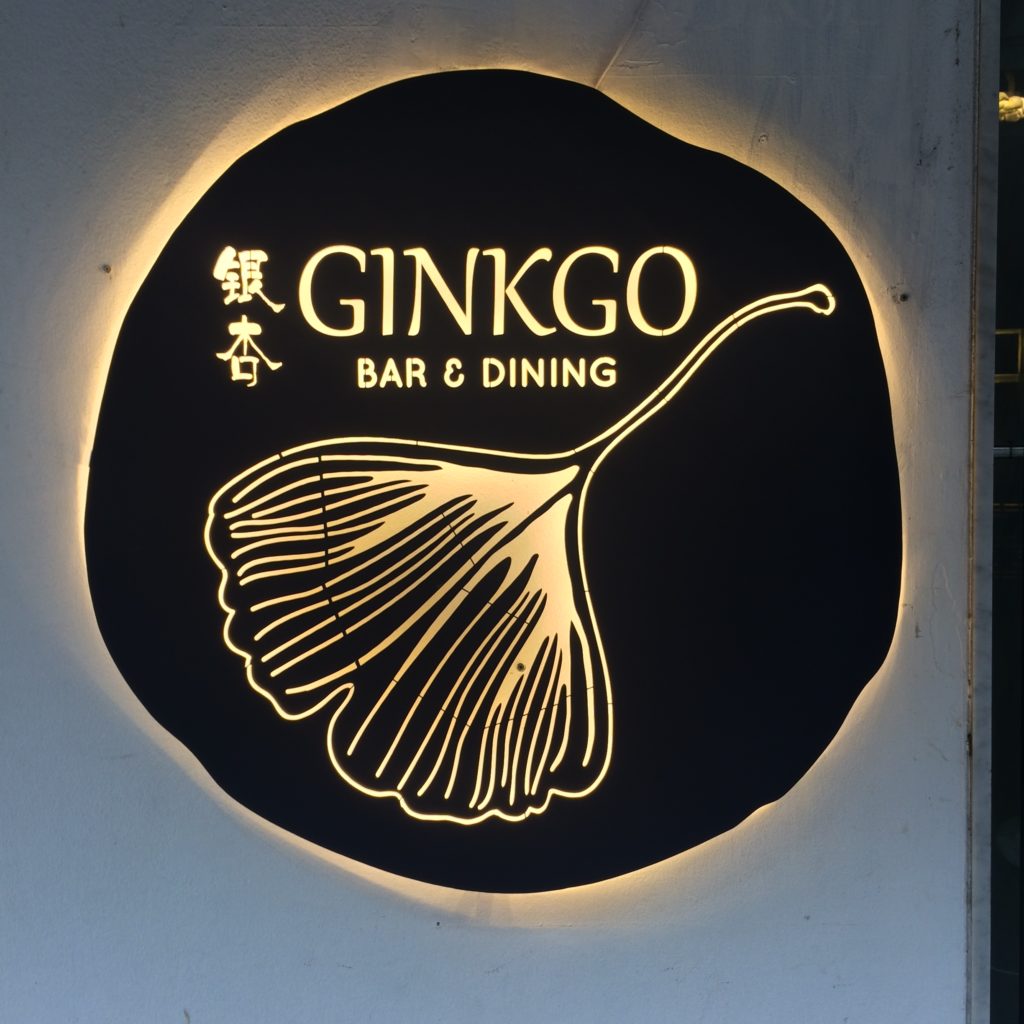 I looked up Harbin. It is in the far northeast corner of China. Like really far. So cold that it's famous for an ice festival, and close to Russia to have some cultural influence (though probably not electoral influence…). In any case, it looks like an interesting place, with an interesting food culture, and a bit hard to visit. So, bringing the cuisine of Harbin to Darlinghurst is really rather an awesome thing to do.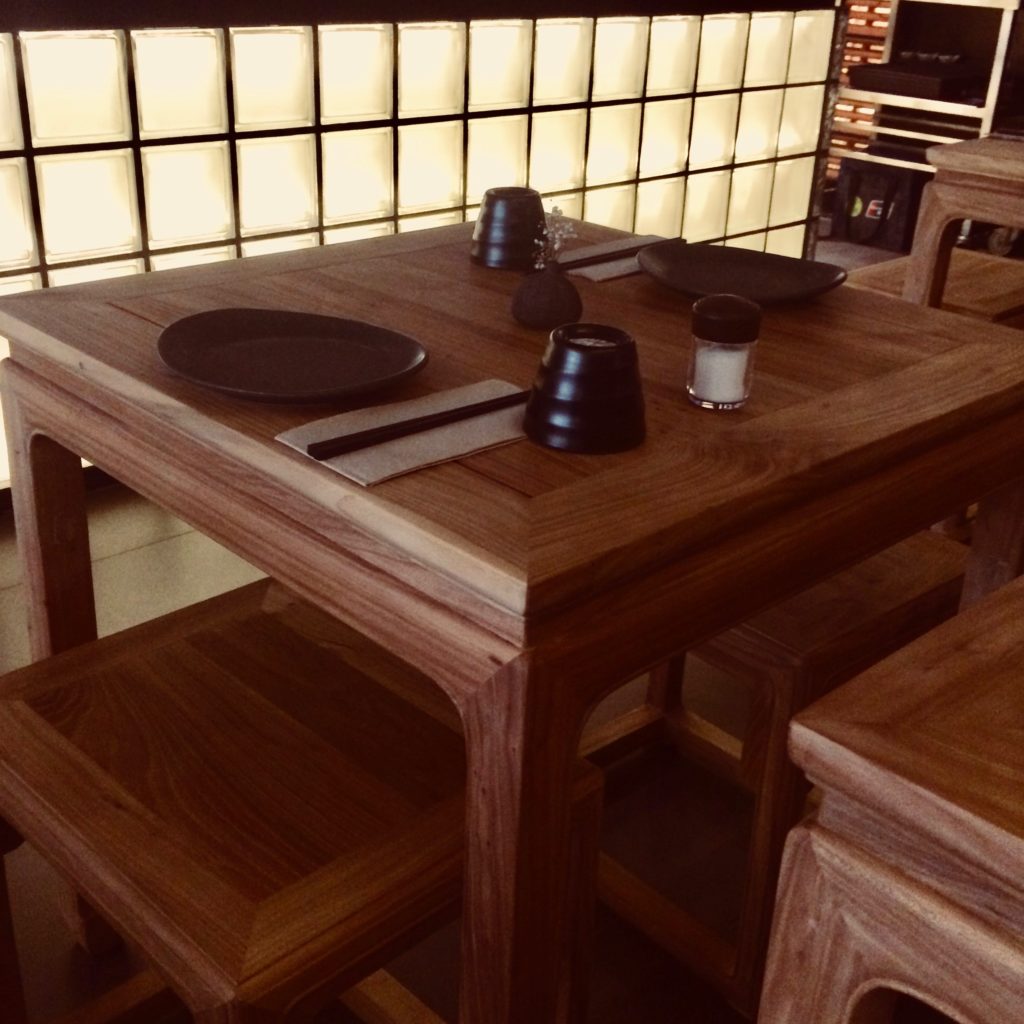 Ginkgo is a pop-up restaurant, and will only be popping up for a year (but if it is a year old, is it still a pop-up restaurant?). Owners Carly and Tim Jin have a tiny restaurant on Broadway called Chulin that sounds like it caters to the student crowd; this is a completely different kettle fish: high quality food in beautiful surroundings and interesting cocktails.
Still, it's going to take a little while to get some kinks worked out. We stopped in for a quick snack before going to the theatre, and it really looked like they were still setting up, with some confusion and tardiness in the kitchen. For the small amount of food we had, the price was very high, nearly $70 for the two of us, but then I figured out they'd made a mistake and we had a main dish, the beautiful smoked pork knuckle, instead of the appetizer we'd ordered, a bao with pork knuckle.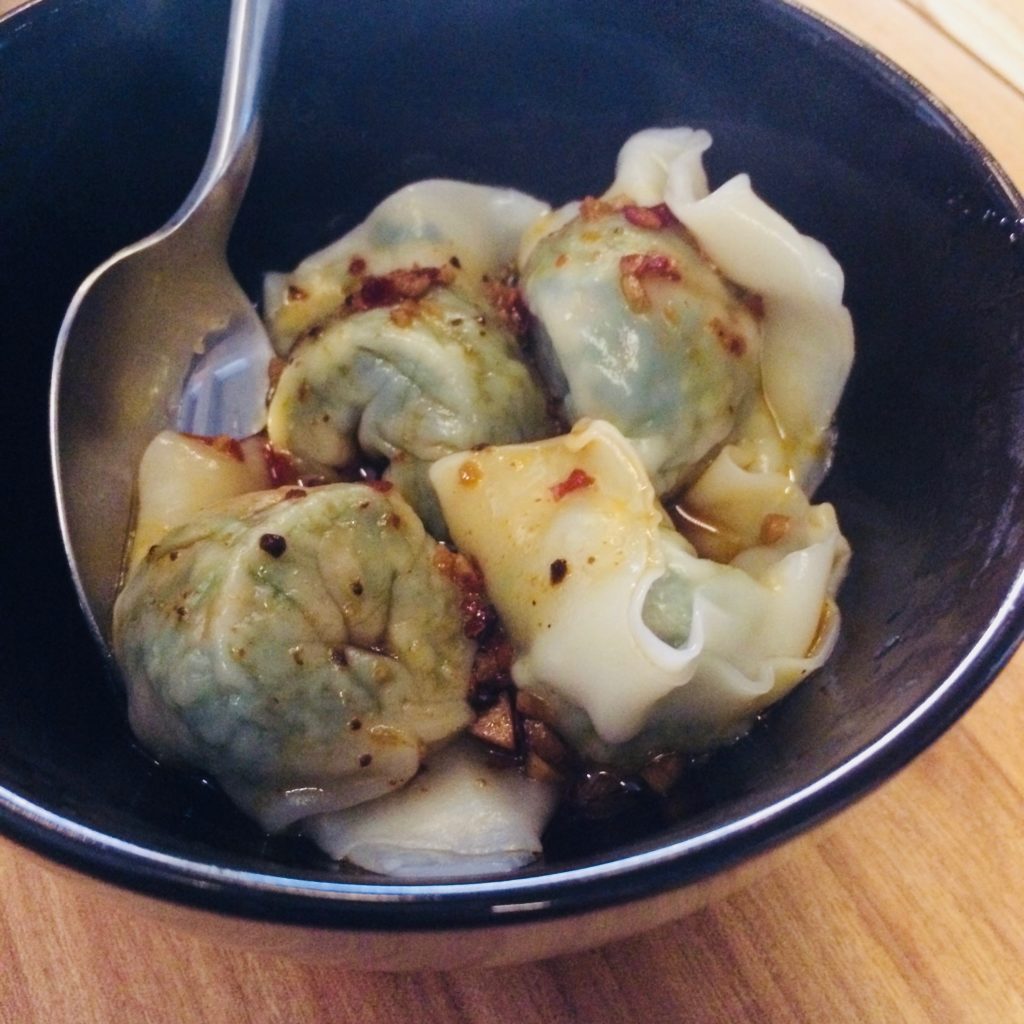 While this sounds a bit disheartening, the food was stunning. The yum cha was unusual, with ingredients that I wasn't necessarily familiar with (or seen used in yum cha) and the presentation was amazing. Eel in a pastry of delicate deep fried rice vermicelli ('unagi thread roll'); traditional spicy pork wonton is what we ordered but got these dumplings with a dense spinach-like vegetable inside; a round sesame-encrusted pastry that reminded me of a favourite dish, Taiwanese turnip dumplings ('Chinese wine sausage puffs with mushrooms and shallots'). I didn't get a picture of the prettiest dumplings though, translucent architectural triangles with an indeterminate filling ('Cordyceps and Nokin dim sum').
And the pork was very, very good, sliced pork knuckle, smoked, luscious and fat in a nice gravy. We paid, ate our frozen grapes (yup, the bill comes with frozen grapes), and headed off, but I think Ginkgo could really be a winner. I'd come back when I'm not in a rush and ready to splash out. Also: those cocktails looked really tasty.
+