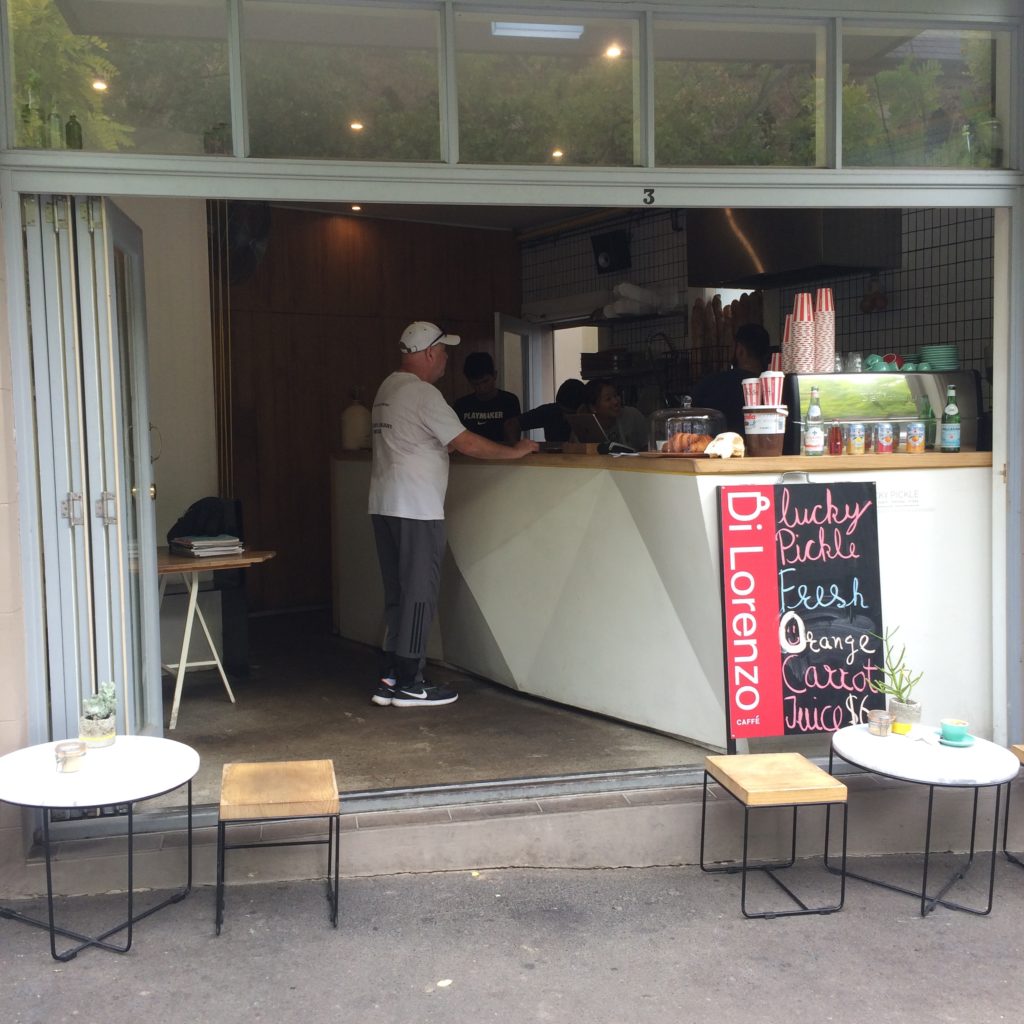 Lucky Pickle is hidden away, around the corner from Crown Street, and I'm surprised I've never stumbled across it (as I managed to stumble across Paddock next door). It's a tiny hole in the wall serving up tasty sandwiches and a salad. It seems to have been around since at least 2014, and handed over to new owners in 2016.
I like this concept. Not unlike Raita Noda in terms of size and economy (although of course worlds apart in what they do), the idea of making a limited number of fresh dishes for a loyal crowd is appealing and makes sense to me. Their website says that they're busy and if you want to eat, you better get in quick before they run out!
So, it says to me that the food is fresh and well thought-out and that they know their customers. Amusingly, after we sat down at a nearly empty cafe, not more than five minutes later, we were surrounded by a crowd of maybe ten or fifteen people all crowded around ordering take away.
My pal had the salad, and thought it was fine, and that the yoghurt dressing wasn't overpowering. I thought it an attractive dish. My sandwich was delicious: pork belly, duck liver pâté, pickled carrot, pickled daikon, cucumber, mayo and sambal, a banh mi with a crusty baguette instead of the softer, crisp roll it usually comes with. Both were $12 and we also had a fresh carrot and orange juice, only $6, which for Surry Hills is a serious steal.