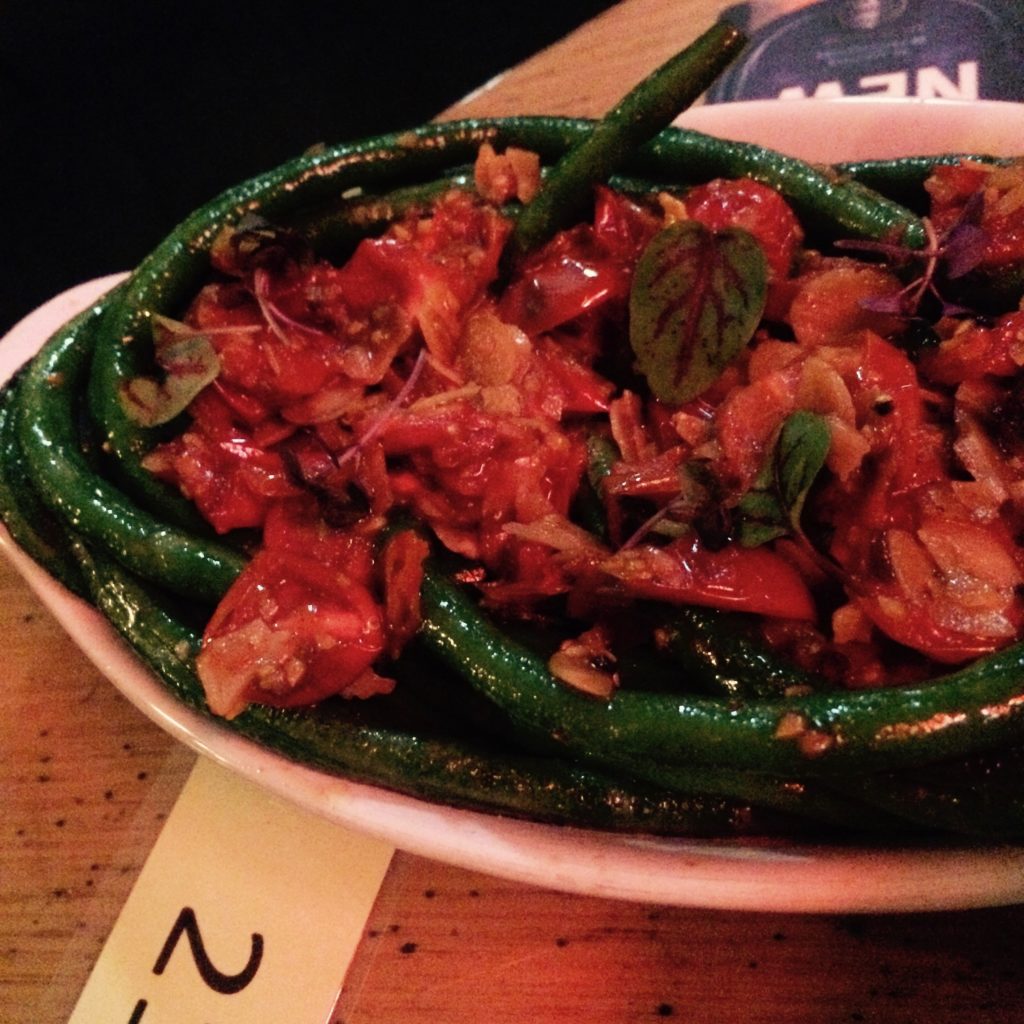 So, jackfruit. Also known as breadfruit. I have seen these, in Chinatown, and during travels. How can you miss them? It looks like a huge spiky dried up watermelon (or perhaps my descriptive powers are failing me). In any case, apparently, if you cook it long enough, it tastes like pulled pork. Believe it or not.
So, why talk about jackfruit? Well, the East Sydney Hotel, a regular sort of classic Aussie pub, hidden away on a corner in Woolloomooloo, is specialising in vegan food. This confuses me, as it doesn't necessarily seem like the place that would do this. I'd stick this on the corner next to Suzie Q's vegetarian butcher in Newtown, or possibly stretching into Marrickville. But here it is, and I hope it's doing well. It was a Saturday night that we went and was neither quiet nor heaving. We sat in the bar area and didn't peek around the corner into the restaurant.
It's pub food so we didn't have our expectations high… yet the jackfruit curry was really very delicious. It's also hard to go wrong with tempura onion and though my pal thought the snake beans were tough (they are tough!), I liked the presentation (check how visual that is, the long beans wrapped around the edge of the dish), and the almond tomato sauce that it came with. It was better-than-average pub fare to me, and it was vegan. Good for them (and good for the planet).
Service was friendly enough in a very laidback sort of way. Give it a try some time, especially if you've got a vegan or vegetarian friend in tow.