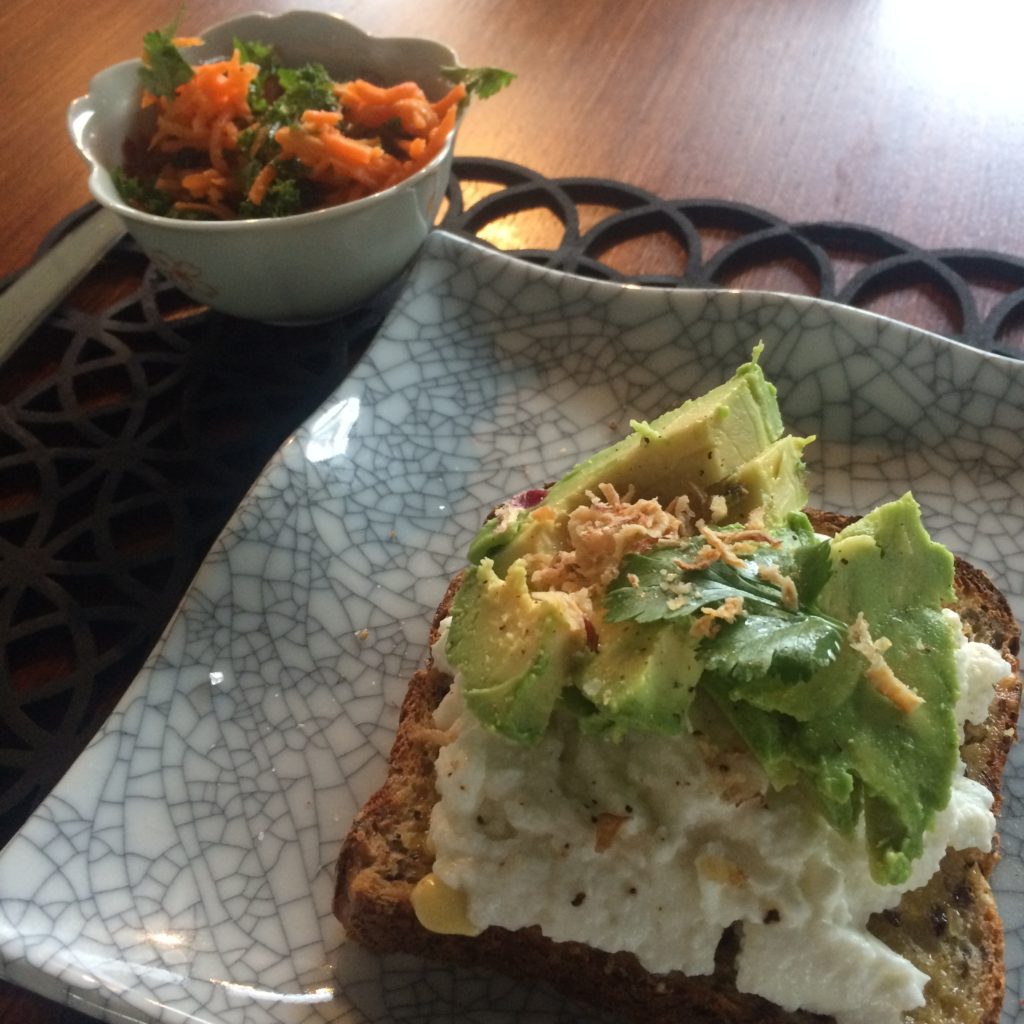 I had my pal David over for lunch the other day and he said I should put it up on my blog. I mean, I can't really say that assembling is home cooking: toast, ricotta, avocado and a sprinkling of fried onions (that you can buy in Asian groceries; I use these on everything).
The classic French carrot salad did turn out pretty well, with the addition of some currants and a bit of kale. There are lots of recipes online for this; this one from Once upon a Chef looks pretty good.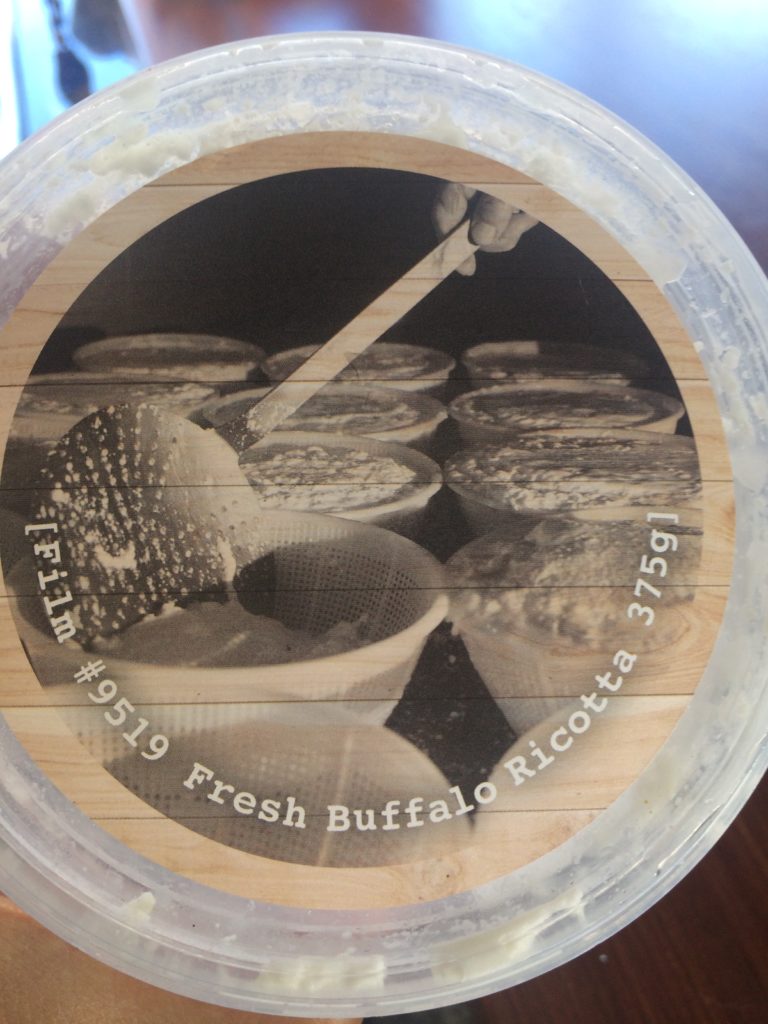 In the meantime, I can extol the virtues of ricotta. This was not something I grew up with (though I did eat a lot of cottage cheese). Fresh ricotta, widely available in Australia in supermarkets, is an amazing thing. I've discovered its use in pastas and on salads (and not baked into a cheesecake where I'm not sure it makes much difference how it tastes in the first place). It's pretty easy to make it yourself (for example, instructions from Not Quite Nigella, though I'm still trying to figure out my preferred way).
In any case, husband tried a spoonful of BUFFALO ricotta at the Everleigh Markets and we bought a small tub from Vannella. Wow, is it beautiful. My homemade variety doesn't quite taste like this. Hunt it down if you get the chance.