I needed a little sustenance on my way to a pottery sale at Claypool. And this pastry shop looked very appealing. Ringing with the authentic sound of French accents, it looks like they serve up classic pastries and savouries too, and do catering in the area. I didn't see a croquembouche anywhere though.
I tried to resist… but couldn't. This pastry looked far too good. It was soft and decadent, without much textural difference between the different layers. It wasn't the most elegant of pastries but was very tasty.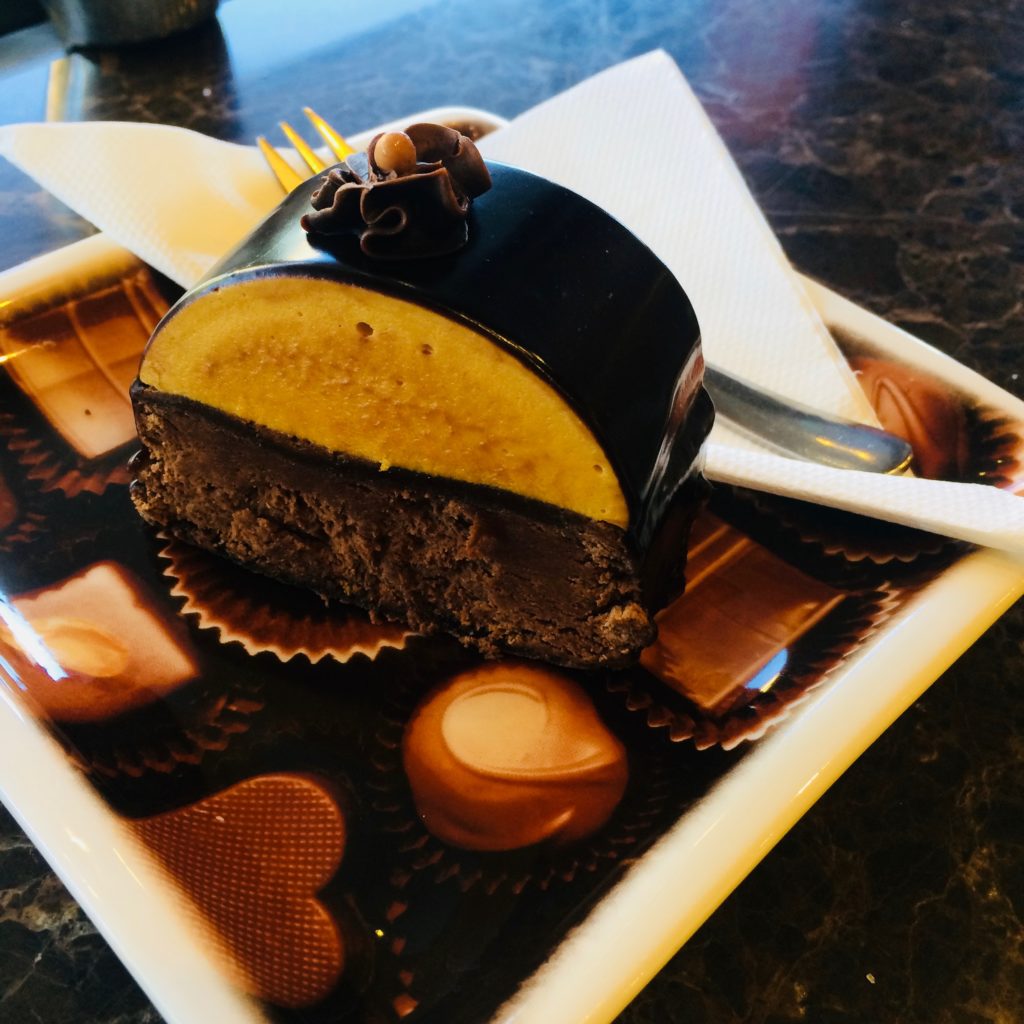 My latte was of the very creamy variety but not in a bad way; it still had the right hit of espresso, but was frothy and milky too.
But cripes it was expensive. I couldn't see any prices in the display case. If my coffee was $4, then I think I was charged a tenner for the pastry, which is dear.