Lai Heng took me here for lunch once, and I didn't manage to blog it, so am glad to get an opportunity with a lovely dinner with some friends from the United World Colleges. We did the $70 banquet menu (and has some *lovely* wines with it) and thought it was a great variety and very decent-sized portions.
To start, a Sydney rock oyster each and then delectable little bites of potato rosti with smoked eel, sour cream and chives (one of my favourite dishes, top of the page).
The raw snapper with chilli, chive and finger lime was beautiful seasoned. I didn't get a photo of the fried Spencer Gulf squid with parsley and aioli, but it was tasty and crispy.
The duck liver pate with pear jam, served with grilled bread, was, as you can see glistening. My homemade patés never get so smooth and creamy (but are tasty nonetheless).
The two mains were ricotta gnocchi with king brown mushrooms, black russian tomatos, cavalo nero, black garlic and reggiano…
And NZ Greenstone Creek scotch fillet with horseradish butter and fried onions. Very tasty. Is the photo fuzzy because I was salivating over the scotch fillet. Perhaps. It came with some very crispy hand cut chips and a bit of salad too.
For dessert, a chocolate mousse with campari caramel, raspberry and coconut and a pretty much perfect baked lemon tart with vanilla cream.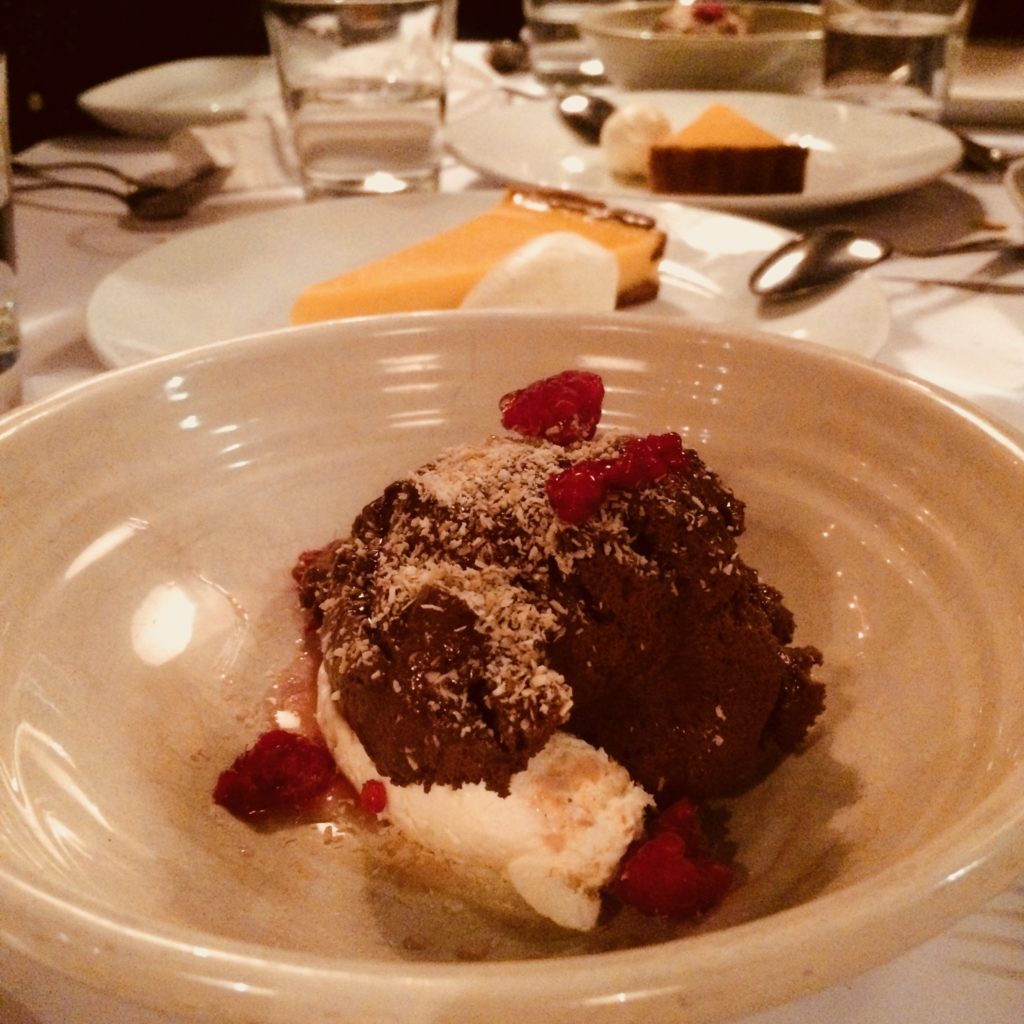 It's silly but I always imagine Glebe Point Diner to be on the water; I think I'm mixing it up with the Boathouse on Blackwattle Bay which I've never been to. Instead, it's a relatively humble spot on Glebe Point Road, and really, a neighbourhood gem, I think the go-to space for fancy but not uptight meal in Glebe.