Managed to book in for a special Entertainment Card dinner, Black by Ezard with wines by Penfolds. The only way to get into one of these is to book right away, so I was glad to be on my toes. I'd heard good things about Black… and wasn't disappointed.
Though I was surprised that the event was group dining. Davy and I sat next to the charming Barbara and George who were apparently regular at these kinds of dinners. First off, let's talk about the wine. I was worried, with the modest amounts they were pouring that we might not get a lot of wine over the course of the evening. Boy, was I wrong. Penfolds is a great vineyard, and I found all the wine during the night consistent and tasty. Our first course, above, was a Jerusalem Artichoke cream. Absolutely delicious though I'm not sure I could taste the jerusalemn artichoke. We also were served warm, flaky brioche to start with… which was sensational.
I missed taking a photo of the beef tartare, which was very nice, but this butter poached prawn: wow. A generous biteful. A rich sauce, and as you can see: the presentation is lovely, there's a real interplay of textures and colour, but there was a rich and luxurious focus to each of the courses.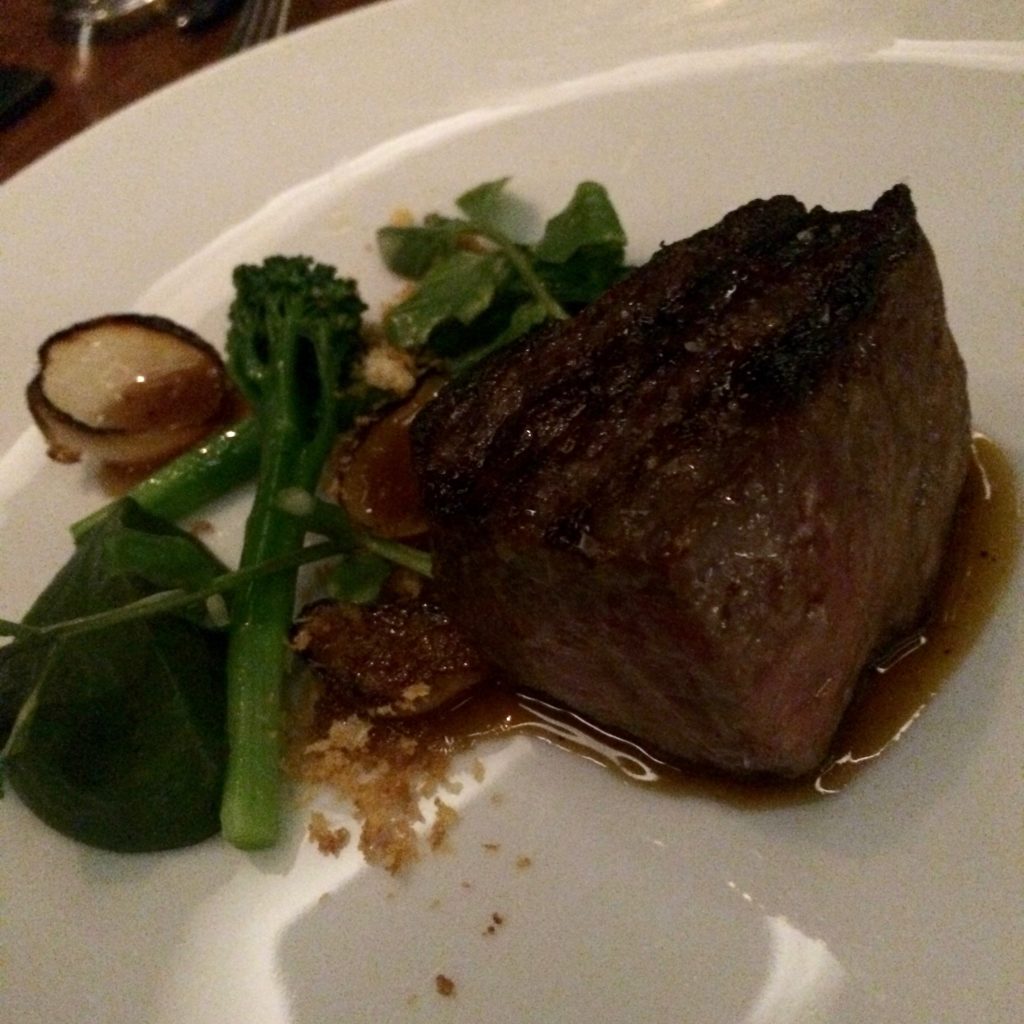 The Wagyu striploin was so tasty, not much else was needed with it.
And finally, the Poire William dessert, rather more complicated but an interesting array of textures and flavours.
In the end, I have to say I was quite blown away by this meal. I was expecting good, but got great. Not a miss among the courses. Davy even won a bottle of champers in the lucky draw, a Tattinger with a box with silver holograms that we ended up giving to our neighbours (the box, not the bottle). Don't ask.