I didn't even know Westfield CBD had a seventh floor, but Lai Heng told me it's new. Head Chef Arman Uz, from the restaurant Efendy, uses influences from Turkey, Cyprus, Israel, Lebanon and Egypt, presenting a menu of dishes to be shared, divided into vegetarian, meat, seafood and desserts.
Strangely, when aiming to take a photo of the decor to show the ambience, the section that we were in, for lunch on a Wednesday, was so plain that there was nothing to take photos of. Perhaps it's to make you focus on the food, which was, we agreed, flawless.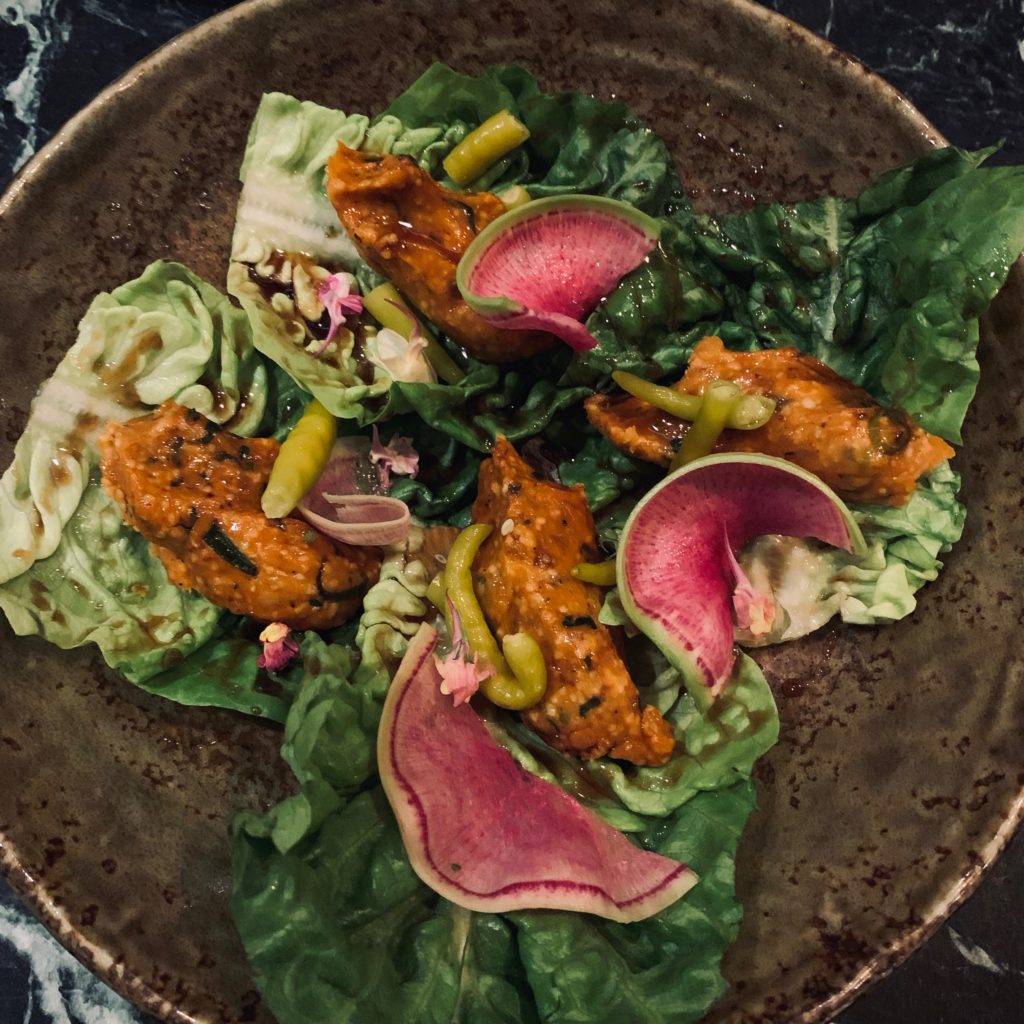 Another thing that was near-flawless was the service. Our waiter was the perfect combination of welcoming, charming, knowledgeable and helpful. We loved her.
We had two starters and two mains, and some lovely wine, and I was a little too full at the end. A traditional lentil kofte, cold, in lettuce leaves, reminded us a little of a Chinese lettuce wrap, a san choy bao. The roasted cauliflower with Ras-El-Hanout was gorgeous and dark and yet moist. When I try to do my cauliflower like this it dries out…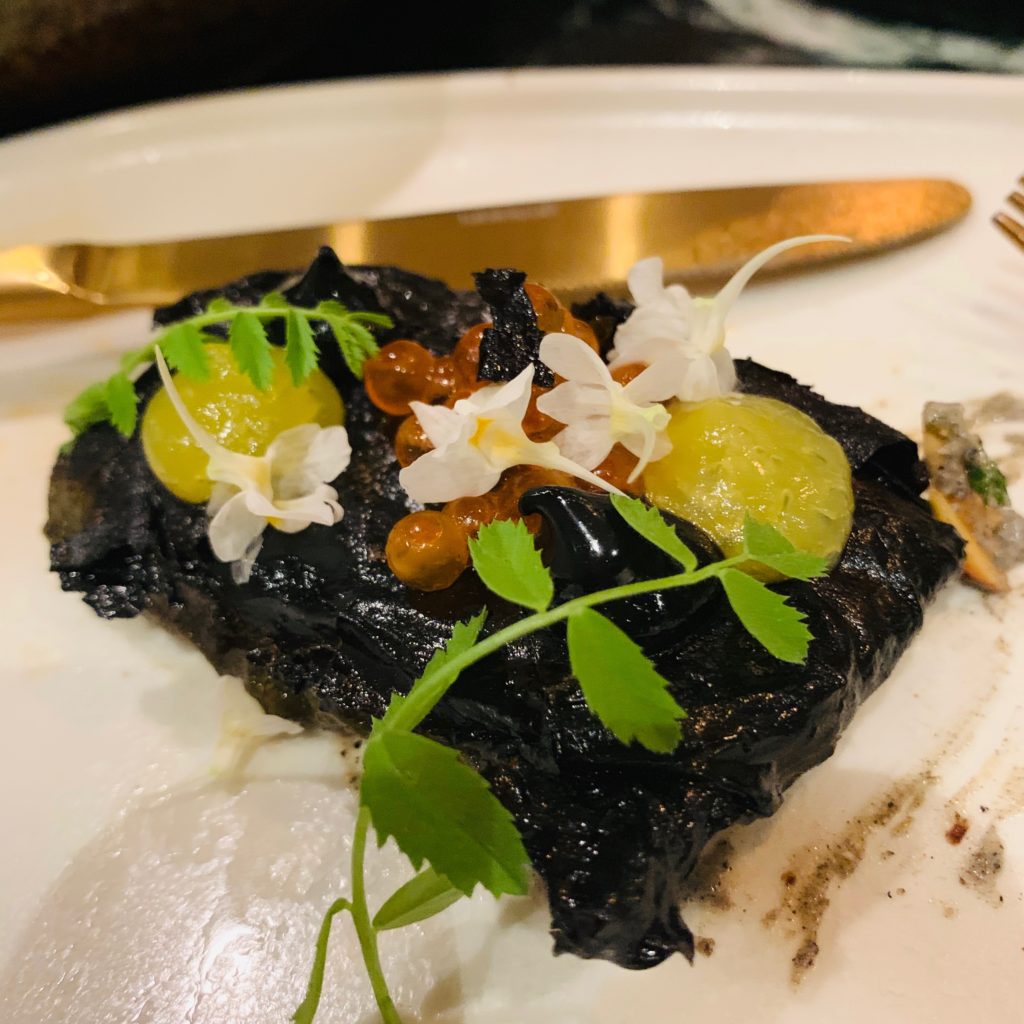 On all the dishes, all the sauces and little pieces of pepper and the spices: delicious. My favourite had to be the sardines in grape leaves, the vine leaves charred so crisp that they tasted a bit like roasted nori, black seaweed. Beautiful textures, sensational taste. But the lamb and pistachio kebab was all kinds of good too.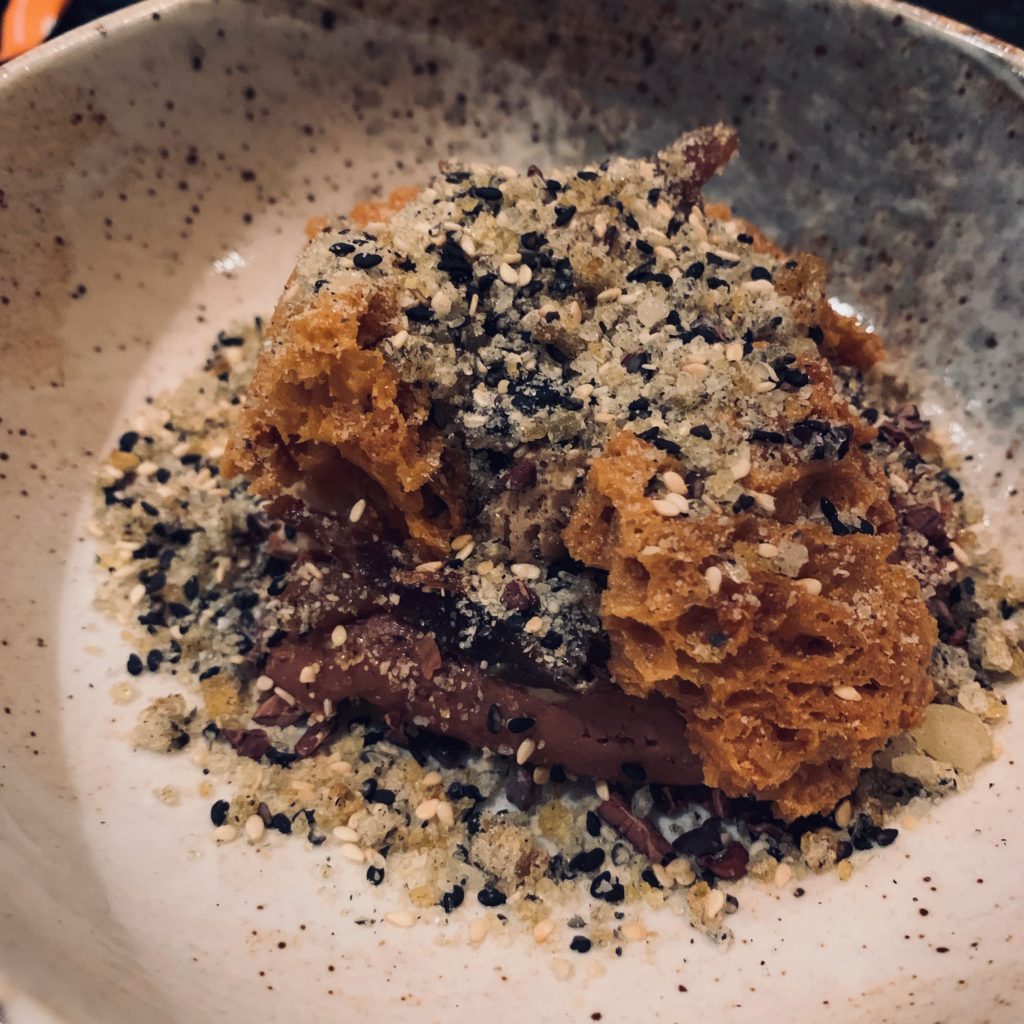 Oh, and the dessert, a melange of tahini chocolate, date, turkish coffee ice cream and caramel sponge, was an explosion of textures and so, so good.
And since I didn't know anything about the restaurant before I came, I had no expectations at all. And was blown away. $95 each, including tip, and one huge glass of wine for me and two little ones for Lai Heng. I'd like to come back for dinner.