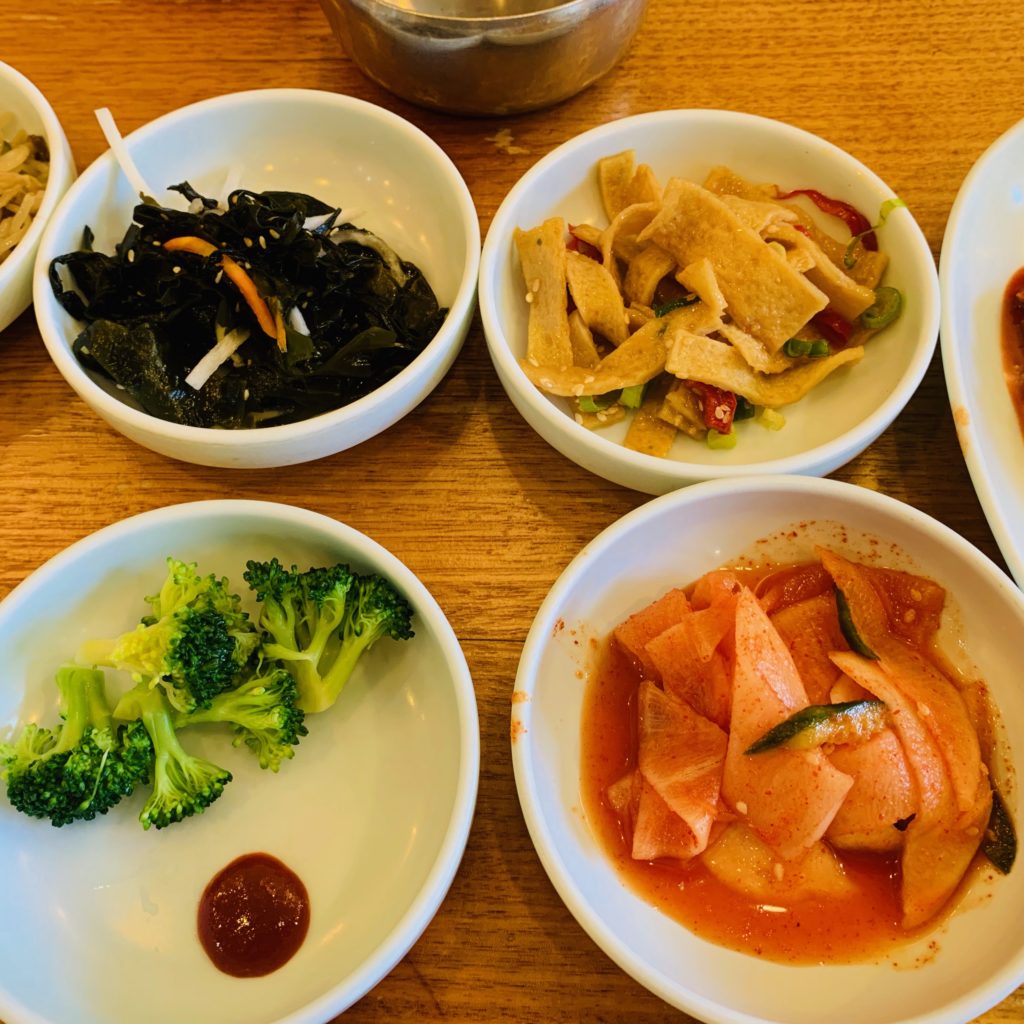 It's not like we get to Epping very often. But someone on Gumtree was selling some Krosno glasses that I hoped would complete our set, and they've stopped selling them at Myers. They were the right model but … shrunk. A little smaller than our other glasses. Oh well. Maybe we'll serve the negronis in them to our smaller guests.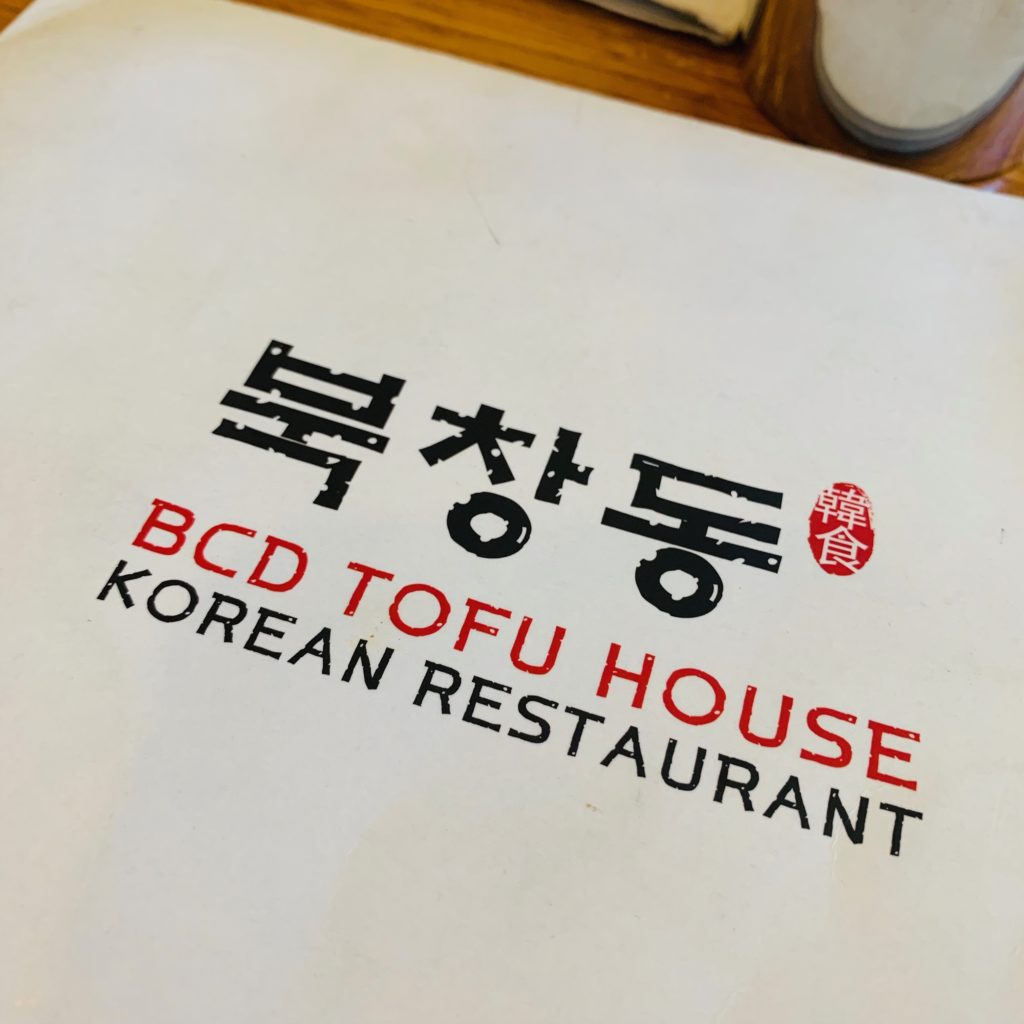 But anyways. We'd heard Epping could have good Asian food, and a quick look on Zomato and BCD Tofu House had the highest ratings close to where we parked. So, why not? After finding a recipe for Fire Chicken with Mozzarella Cheese, I'm very into Korean food at the moment, so this seemed appropriate.
And it seemed super authentic with Korean families and couples and staff. Sadly though, to my uneducated tongue, the food was good, but didn't rock my world.
The banchan, the selection of side dishes, was delicious. I ordered the specialty of the house, tofu, soft and silky, in a spicy soup, and served with rice in a hot stone bowl so it got a nice crust on the bottom.
Husband had bibimbap and said he's had better. So, this confuses me. It wasn't bad by any means, and since I had the specialty of the house (and husband had a classic Korean dish), I don't think it's that we didn't order the right dishes.
My sense is that I don't have a big enough appreciation for this home-style cooking and even though I could tell the tofu was delicious, it's not something I'd crave (not like Korean Fire Chicken). Maybe we'll have to stick with Korean Fried Chicken instead.