Our trips to Puglia, the heel of Italy, gave us some of our favourites memories of our Italian holidays, and that's saying a lot! So, how exciting to find a restaurant opened in Newtown that is serving authentic food from the region.
I think there's a perception problem though. The famous cuisine of the region is called cucina povera, it's using humble ingredients (cooking of poverty) to make delicious, hearty and relatively simple dishes, but full of flavour. So, the food looks deceptively simple, but we thought it was absolutely delicious.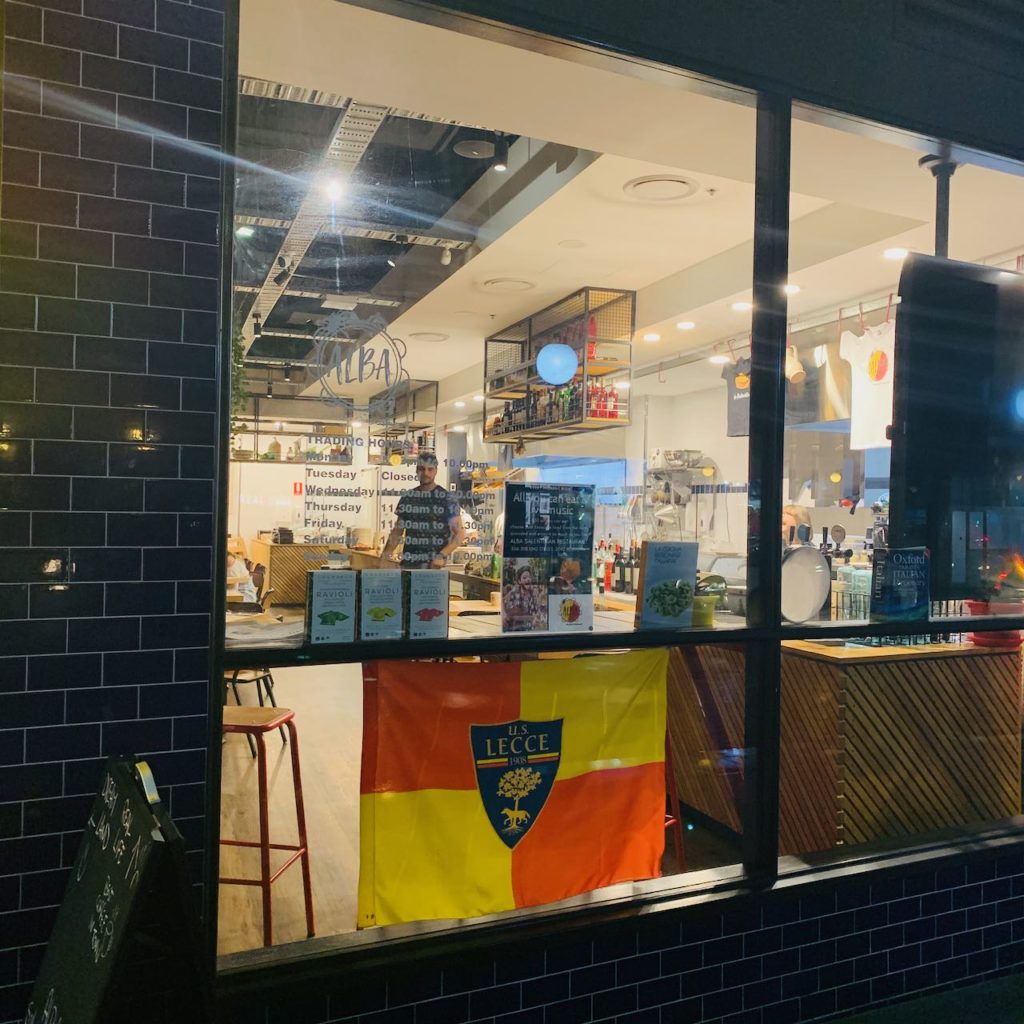 So, I find it a bit weird that some of the other reviews of the restaurant think it's too expensive. Someone was complaining about $50 a head for a three course meal with an alcoholic drink. I mean: are you kidding me? This is Sydney.
The other thing is that the homemade pasta is made so finely and beautifully, it tastes like it could be storebought, because it's a little too perfect. I noticed this complaint in another review, and my husband, momentarily, thought the same too.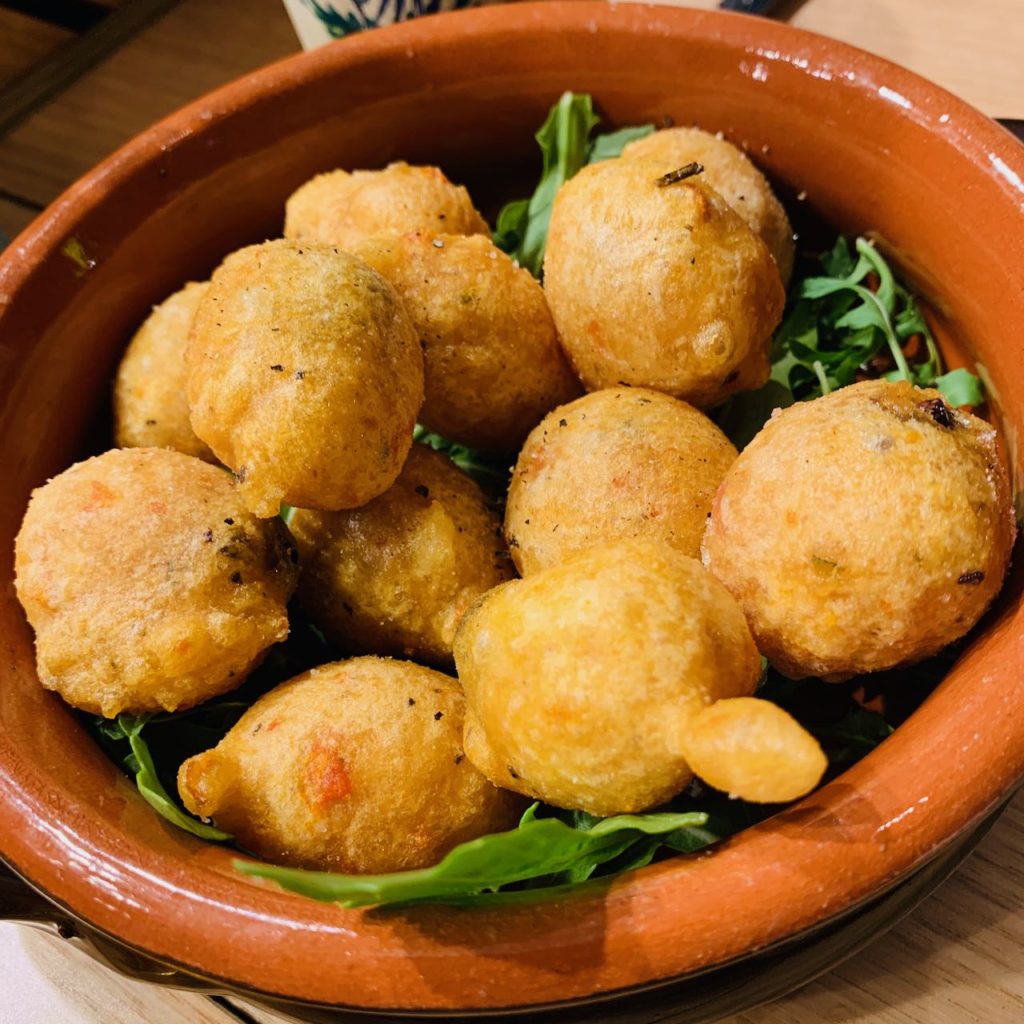 So, I hope that they can manage to get across that they are making fresh pasta, and using fresh, high-quality ingredients, and that good food costs money, both to prepare and to eat!
In any case, we loved our meal. We asked for a special negroni, substituting campari with amaro, and it was interesting, and delicious. A stronger, darker negroni. We ordered the 'feed me' option, and got, to start with, the most delicious bruschetta with burrata, and then a specialty, pittule, deep-fried homemade balls of bread dough. Tasted better than it sounds!
Oh, we also had a delicious sort of savoury pastry.
A pork cutlet on super crisp potatoes was simple and tasty, served with a nice salad. The pasta, strozapretti I believe (priest-strangler is the translation), was a standout. The ragu was simple but full of flavour.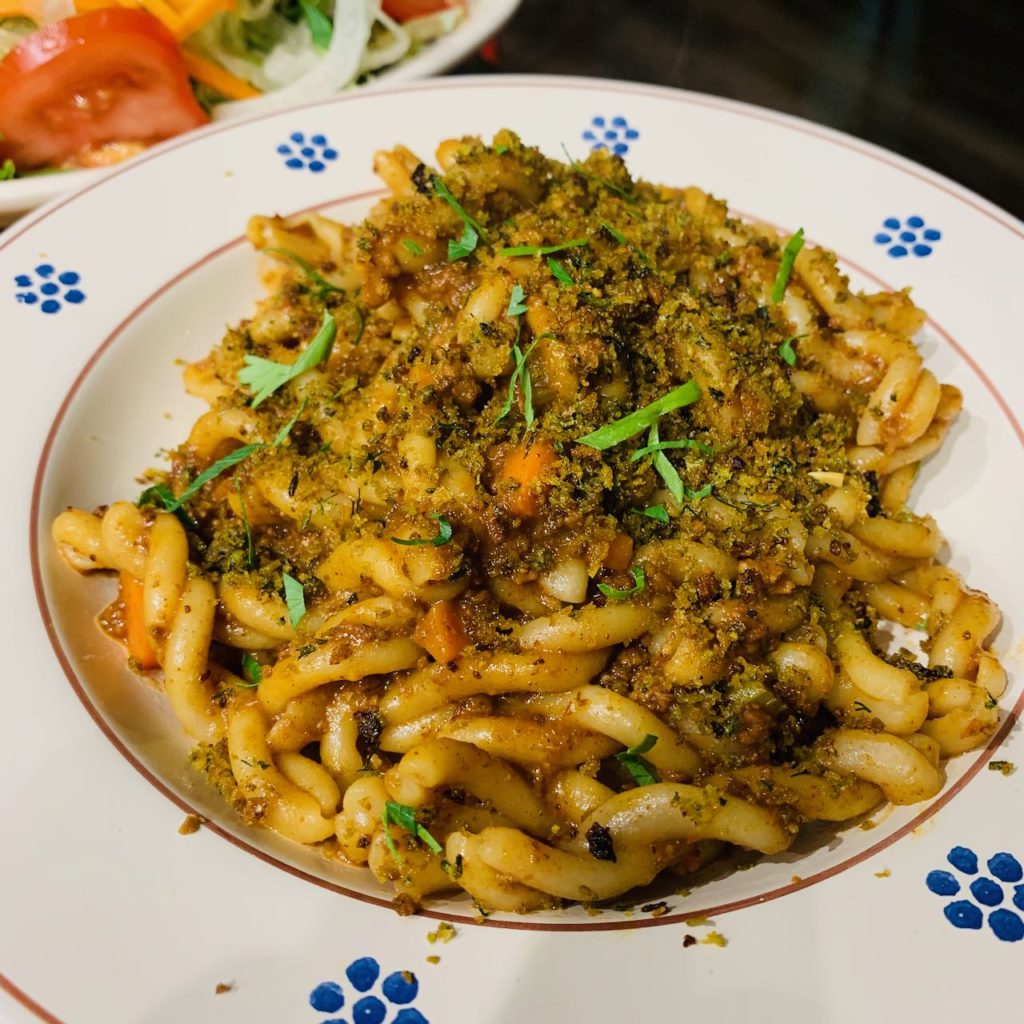 I was really a bit obsessed with pasticchiotto after I discovered it in Salento: a short-crust buttery pastry with a rich custard filling. Yum. Lovely to have one of these on Aussie shores. The other pastry was a little rich, but that's the thing about Italian pastries.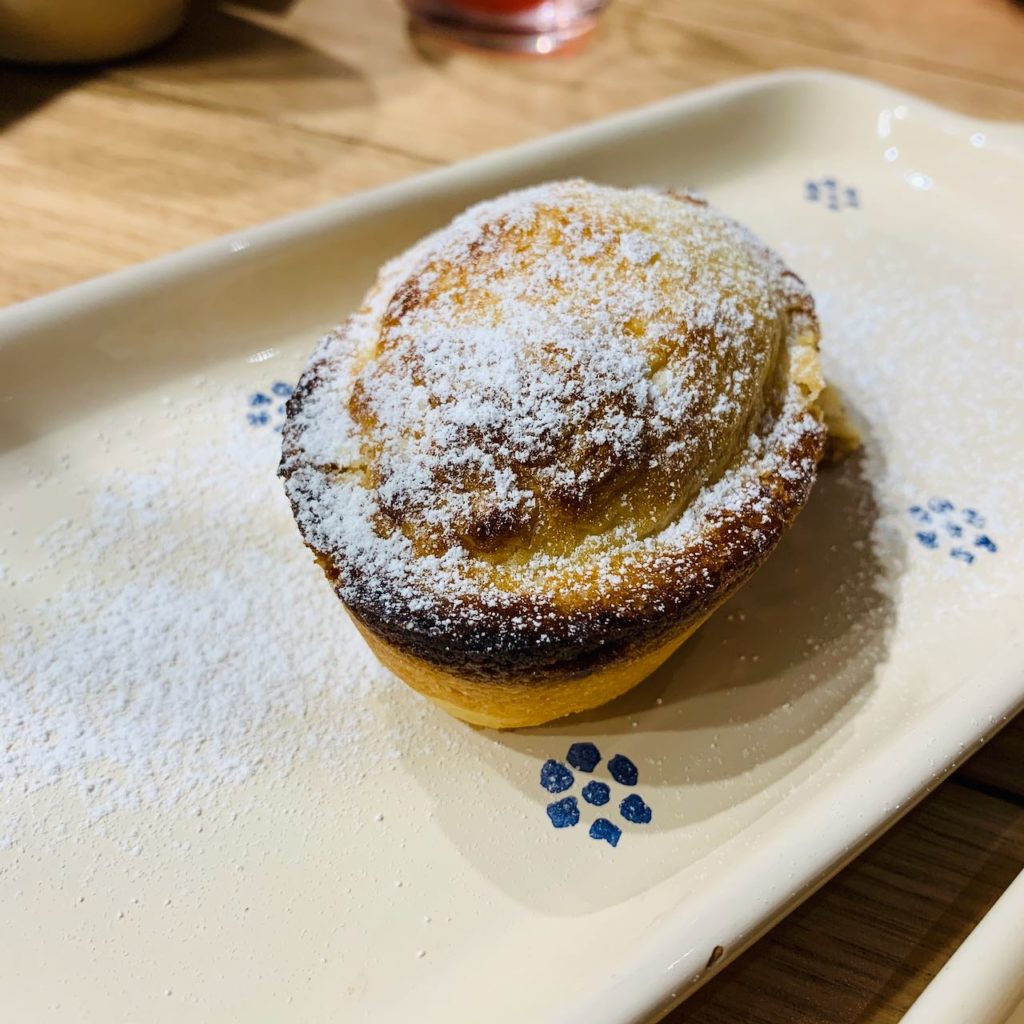 Oh and to finish off crema di limoncello, a version of limoncello (made by one of the owner's mothers, I think), which I think I like more than limoncello!
All in all, we loved our meal here and wish them all the success in the world (particularly in Sydney's competitive dining scene).