I think I may have managed to not dine, even once, during Guillaume Brahimi's 12 years running the Bennelong restaurant at the Sydney Opera House, though I believe that I did dine there once, a few years before that, perhaps not long after my arrival in Sydney in 1999! I remember reading that it's a difficult venue to run, something about the way the kitchen is located and the shape of the place, never originally intended as a restaurant (I think). In any case, I'd been reading about Bennelong under Peter Gilmore for the last few years, and how it's been a huge success, and so what an amazing place to help a dear friend, Andrew, to celebrate his 50th birthday!
And really, this is the kind of restaurant you want to celebrate at. It's one of those top-notch high-end restaurant experiences that is memorable, luxurious and expensive! It's also not the kind of place to whip out the old iPhone and take photos for blogging and I suspect the lighting on the food would have done it a disservice too. So, you'll just have to believe me.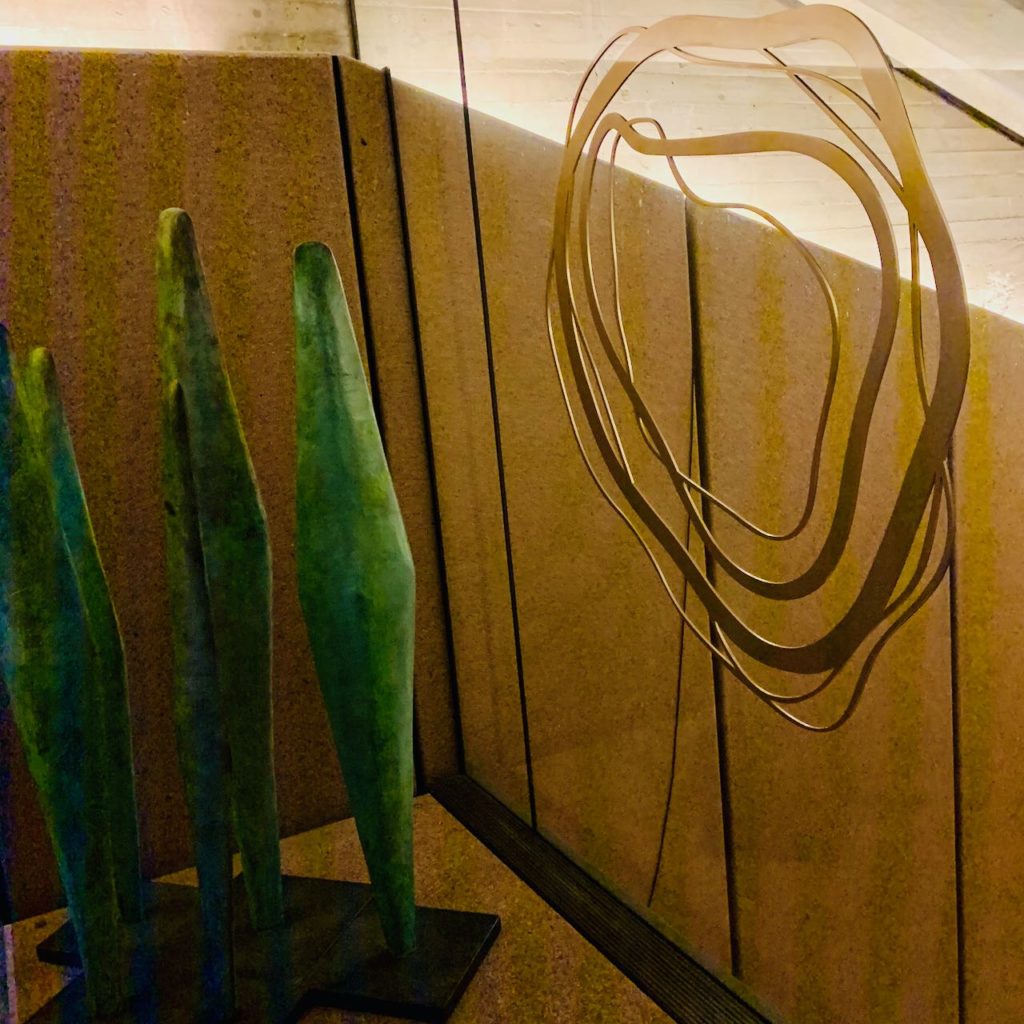 The three-course dinner is $150, and each course covers all the bases so there should be something for everyone's liking. It's the kind of place where we all asked what each other ordered and then oohed and aahed over each dish: beautifully presented, with imagination, and flavour. My starter was a pasta of sorts made out of squid and mushrooms: a magician's trick presenting a delicate, slightly creamy delight. There were bits of puffed rice on it too, which, while adding an interesting textural element reminded me of a breakfast cereal. Oh, I loved the little bit of crisp chicken skin hidden in the noodles. Surprise!
I also had a perfect piece of pork with a rich jus.
and for dessert, a combination of desserts:
Everyone was very happy with their meals, we ordered some beautiful fine wine, and lots of drinks and the view and atmosphere couldn't be more special. I also like a bit of theatre, so when the waiter came and filleted the whole roasted John Dory for the birthday boy, that was fun, as was the chocolate cake where they spoon a sauce over the centre of it, which collapses into a perfect hole. I was actually a little jealous of everyone else's desserts: elevated versions of pavlova and lamington. They looked really, really good.
All in all, a beautiful night, and Bennelong under Gilmore is well-deserving of its reputation!