Oh, how I love a kitchen gadget. Really. So, to add to to the electric pressure cooker, the airfryer, and the automatic ice cream maker, I present: the Philips Automatic Pasta Maker. I'm still obsessed with it after a month. So far, I've added some kale juice to make green pasta (as in the video) and some carrot juice (which made the papardelle more yellow than orange).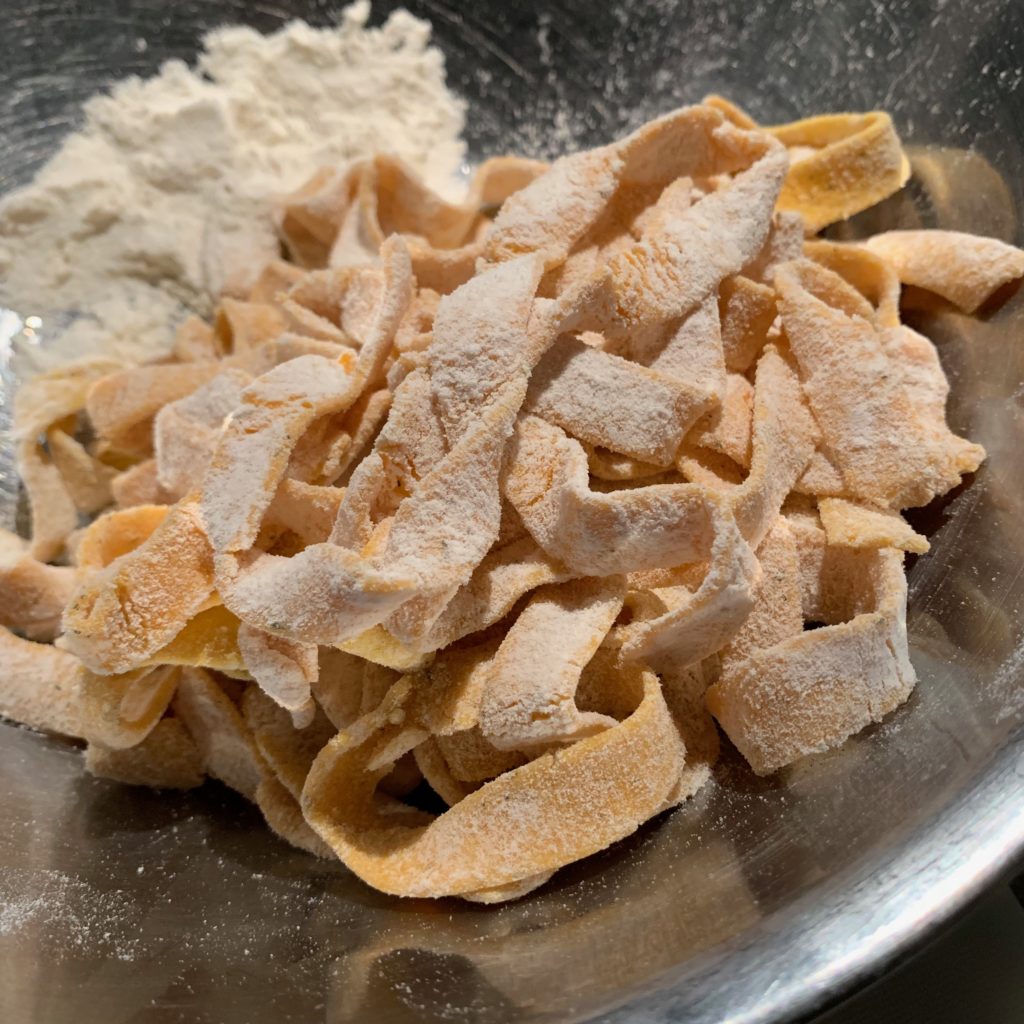 So far, I've had mostly hits, and some near-misses. The spaghetti was delicate and lovely. The papardelle was a bit thick and too al dente.  Plus, the papardelle noodles fell apart during cooking, and didn't retain their length. I thought the first batch of penne I made (though thrilled with the shape) was also too thick and hard, but the next batch of penne I made with more pasta flour and less semolina with a bit of xantham gum just in case, to keep it together, was nicer.
Angel hair pasta was a hit, and I was surprised how delicate it was. I'm still to try the dumpling wrappers and lasagna sheets but I will, and will report back.
I was very excited to make Asian noodles. Making the rice noodles, made with rice flour and tapioca flour, was my first problem! I didn't trust the recipe and put too much liquid into it and had to make a new batch. Which turned out just fine. I boiled them briefly and fried them in XO sauce and they were good (but needed more sauce).
Then, I made soba noodles from buckwheat flour. Served with soba sauce, as bought in an Asian grocery store, with some wasabi and green onions, the only thing that was missing was some nori (dried seaweed). I was really proud of these. They were delicious, and the homemade quality of the noodles really shone. Next I'll try ramen, though the recipe I found on the web requires an ingredient, kansui, a sort of lye, which might be hard to track down.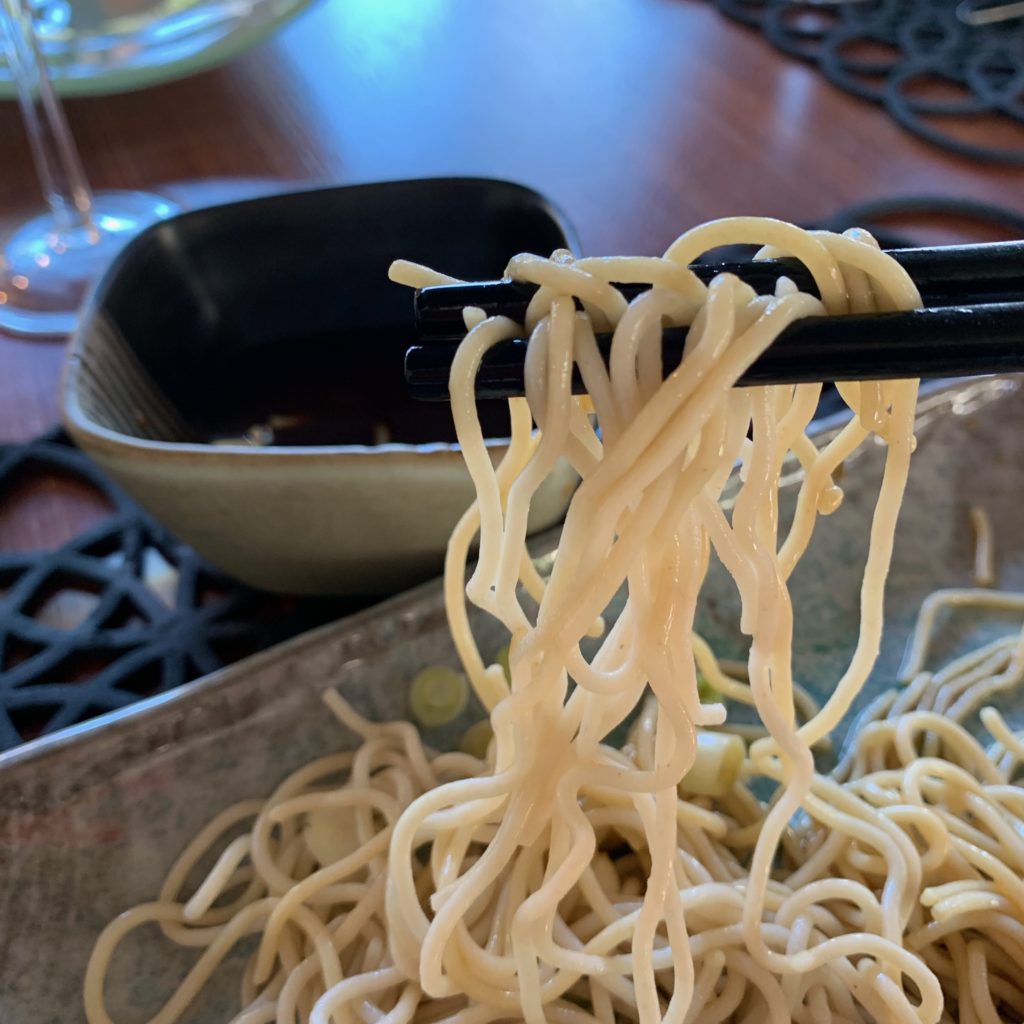 Weirdly, though these things have been around for a while, I'm finding it really hard to find recipes and tips on how to use it in the best way. So, I'll experiment with flours and liquid proportions and report back. One person suggested resting the dough longer (by turning off the machine) but my machine doesn't seem to like that. Anyways, I'll report on recipes and more tips and hints as I find them, so it might help someone like me who's searching for advice.
In the meantime, I'm very happy with it. It's not small, but not humungous. It isn't hard to clean at all. It makes the pasta so quickly, it's amazing. I am tempted to buy the shell/paccheri die to try. Also, I grabbed a great bargain I wanted the most expensive of the models, which had the most dies (Fettuccine, Spaghetti, Penne, Pappardelle, Lasagne, Ravioli) and an automatic scale, which sounds essential (as the proportion needs to be just right). New it seems to cost $439 here in Australia, and on sale down to $400 or even $380. But I found one on eBay, used apparently only three times, and I won the bid for $180 plus $10 postage (surprisingly cheap for such a heavy thing). The only thing I like more than a kitchen gadget is a bargain!