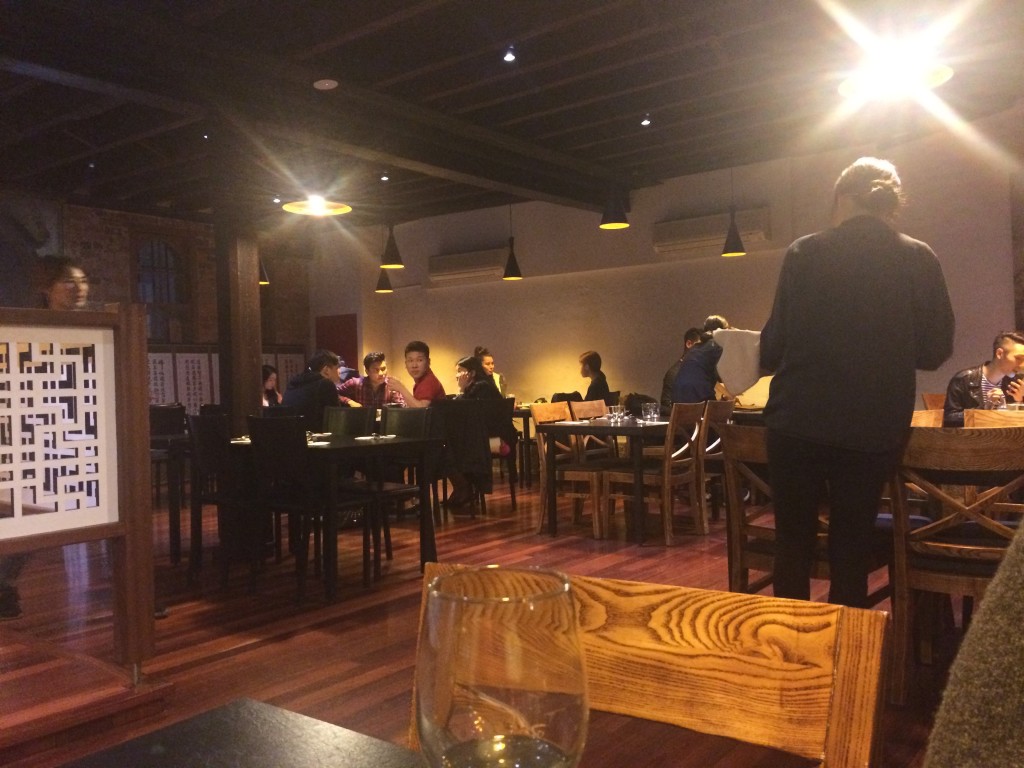 What a great surprise. Danjee served up some amazing vegetarian food, for my vego pal and I, with unusual flavours, good prices and a lot of tastiness.
I usually go to restaurants based on recommendations or good ratings on Zomato, but this was just chance, since the highly rated Bistro Hulu couldn't be found (it seems to have moved to Crow's Nest). This is a great place to go before or after seeing a movie at the George Street Cinemas.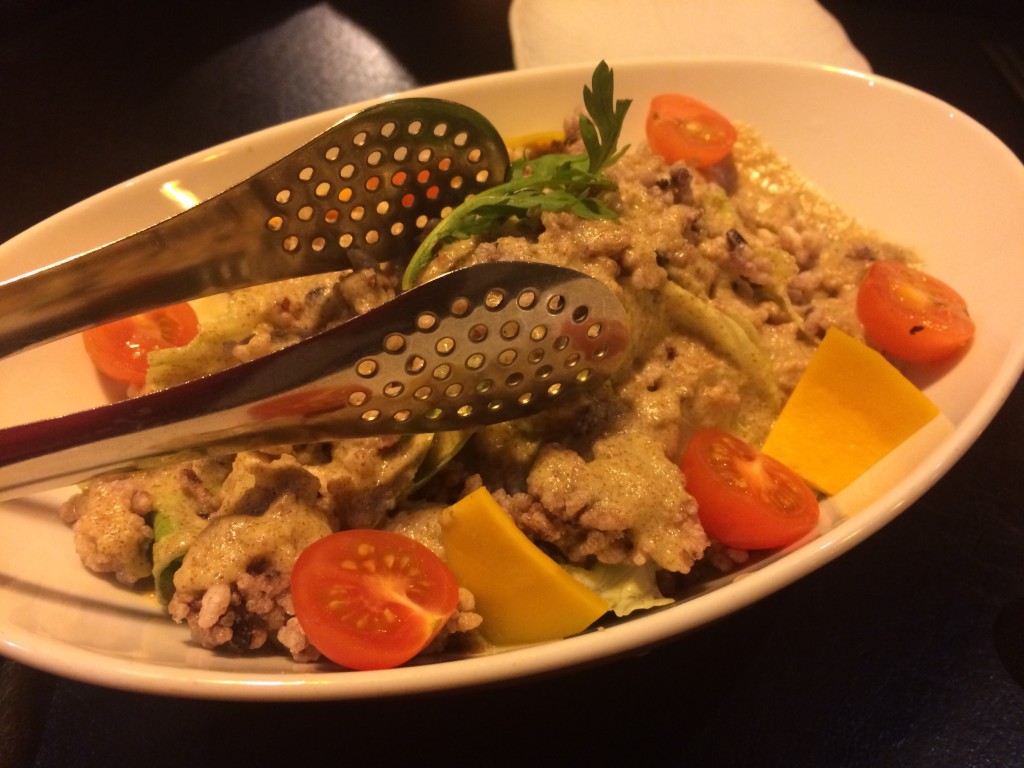 The salad above, which looks not that appetizing and a little mysterious, was, in fact, sensational: puffed rice, lettuce, tomatoes, pumpkin and a tasty salad dressing. Loved the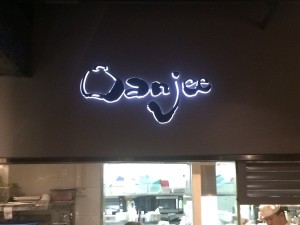 vegetarian jap chae (potato starch noodles). Crispy tofu was nicely done too. Ah, and a perfectly done vegetarian tempura. Hard to go wrong with that.
The service was charmingly confused. Our white wine was not properly chilled, my only complaint. Otherwise, very pleased with this find, as I'm still trying to figure out Korean food in Sydney, and find my favourites.
Went back another time. Four of us. Meat-eaters, so I could try more dishes. Was surprised to find how much I liked the shoju (Korean rice wine). I could eat a bathtub of that fried chicken, and we also liked the pork ribs and belly kim chee stew, and the BiBimBap (in a stone bowl, so the bottom got wonderfully crispy) was amazing.
All for less than $35 a head with alcohol. This is my current favourite Korean restaurant in Sydney!