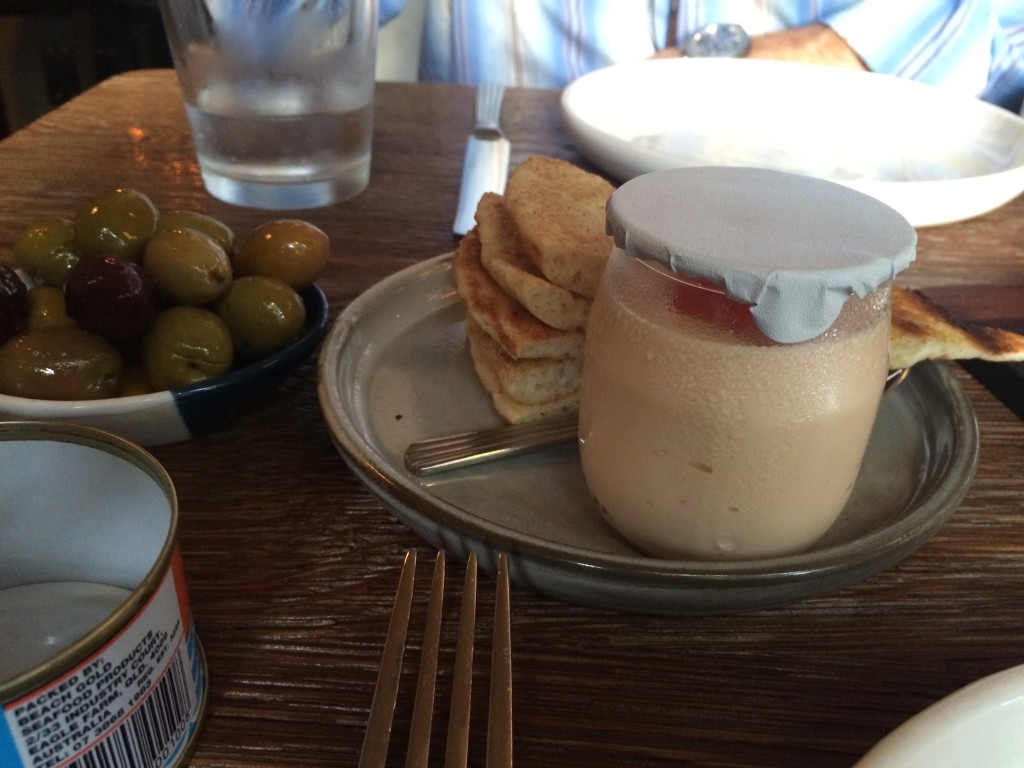 Apollo serves inventive, modern Greek food, and is excellent. I had a fantastic meal here last night, a pre-theatre meal in March and before that with my friend Dan ages ago. The last time when I returned, I wondered 'Is it as good as I remember?' The answer, whole-heartedly, was yes.
Last time, we went for the 'Whole Greek' menu that includes homemade taramasalata which is to die for, and a honey-lemon saganaki, which my better half wondered why he'd been missing this all his life. Then there was roast lamb, perfect potatoes – super crispy and bite-sized, and an interesting dessert. And olives. And two little glasses of Ouzo. $70 each. And six months later, I see the bill and think: oh, they undercharged us somehow.
The decor is Sydney cool. In March, we sat at a table by the window next to some tourists from Quebec who were putting the charming waiter through hell: 'How much garlic is there?
Can we put that on the side? How is this dish done? No, we won't keep our cutlery. Give us clean ones.'
From us: no complaints. The food was so good, I forgot to take photos, and the truth is that as a pre-theatre meal, we didn't allow enough time and it was too much food. Much better if stretched over a longer period of time.
Last night, we opted to choose different plates and share, rather than go the Whole Greek, and I think it was actually better to do that. We got more variety, and I think a little less food, because perhaps the Whole Greek is too much. The grilled octopus was divine, sardines scrumptious. The pea dip with capers was very nice and of course we had the saganaki. Potatoes amazing. I want to figure out how to make them like that. The only miss was the grilled cabbage with watercress and anchovies. The dish just didn't sing like the others.
And the desserts. Oh my god. That lemon meringue dessert was beautiful, and I loved the coffee cream, walnut and filo as well. Very generous servings. And in fact, with all that food, and two bottles of wine between three of us (a rather delicious Verdicchio dei Castelli di Jesi Classico Villa Bianchi 2013), the prices here really are very reasonable (came to $70 each with wine).
The Apollo
http://www.theapollo.com.au/