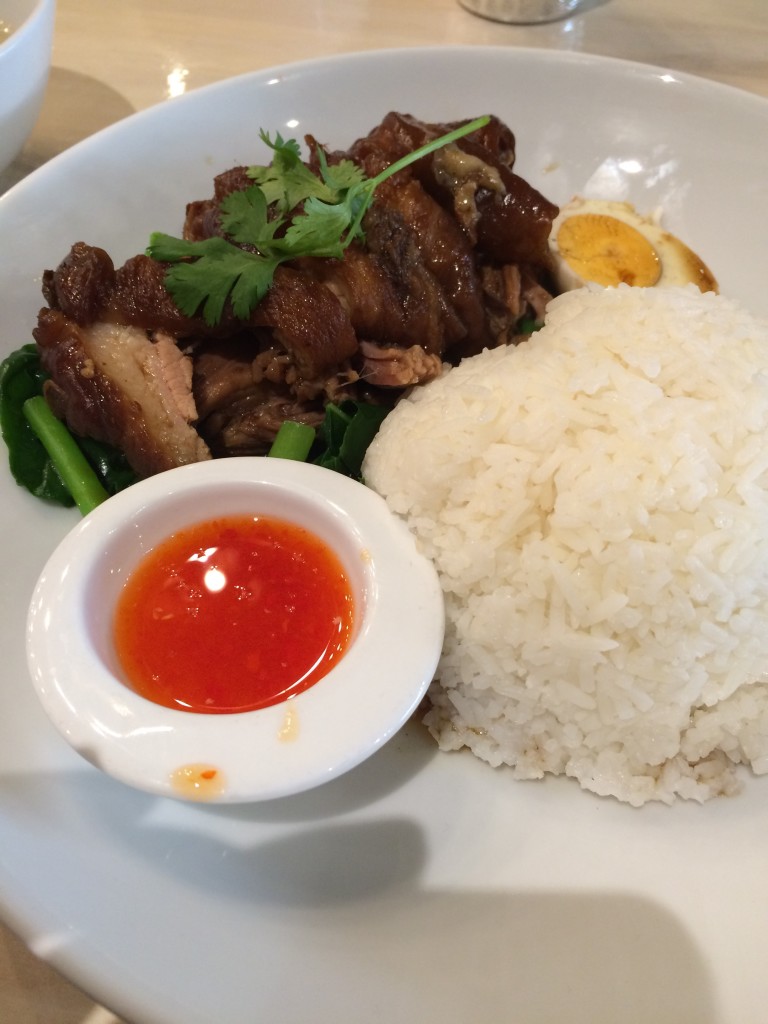 It's amazing how many Thai restaurants can fit into a small area of Sydney. And to my not particularly skilled taste buds, they mostly seem really good to me.
Boon Cafe looked way too busy for lunch on Tuesday (and I remember the slow service from last time). We were tempted by Ho's Dim Sum but I wanted to try something new, and spotted Kin Senn, with a subtitle about Street Food.
Well, why not? The interiors remind me of the sunny, slightly cute interiors of restaurants in Bangkok shopping malls, and that was the vibe I got: modern, well-lit but with some style.
I ended up ordering (as above) what I always do in food courts in Bangkok, stewed pork leg with rice. Lots of five spice seasoning, it was melt in your mouth and delicious. A bit heavy to eat all that rice and meat for lunch but oh well. My better half had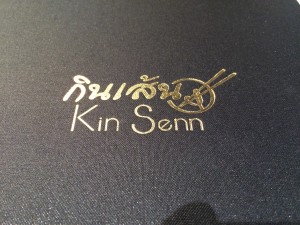 a mixed pork dish, that included BBQ pork and pork belly.
I couldn't resist trying just one more dish: quail egg wontons. They quail eggs are surprisingly without flavour. Really needed to dip the wonton in the sauce to give it some sort of zing. Needed salt, I think. They're a pretty cute idea though, one egg in one fried wonton.
We washed it all down with a Thai iced coffee (for me) and a Thai iced tea (for S.). A solidly good spot, and seemed to have a nice buzz about it too, neither empty nor too crowded.