Prune seems to be a bit of an institution in the East Village, serving up Modern American cuisine. It's tiny and packed; it reminds me of bistros in Paris, and similarly, some of the tables are so close together, you have to move them out of the way for someone to go in and sit next to the walls!
We polished off a lovely bottle of red wine (mostly French wine on the menu) and managed an appetizer and main each. Though I ate at least half of Karyn's morels on toast. What a fun dish. How often does one get to eat morels, anyways?
I had razor clams. I've had these before, possibly in Asian restaurants. I find them so cool and unusual: a long, thin clam. Served up beautifully with citrus-dressed fresh herbs. Loved it.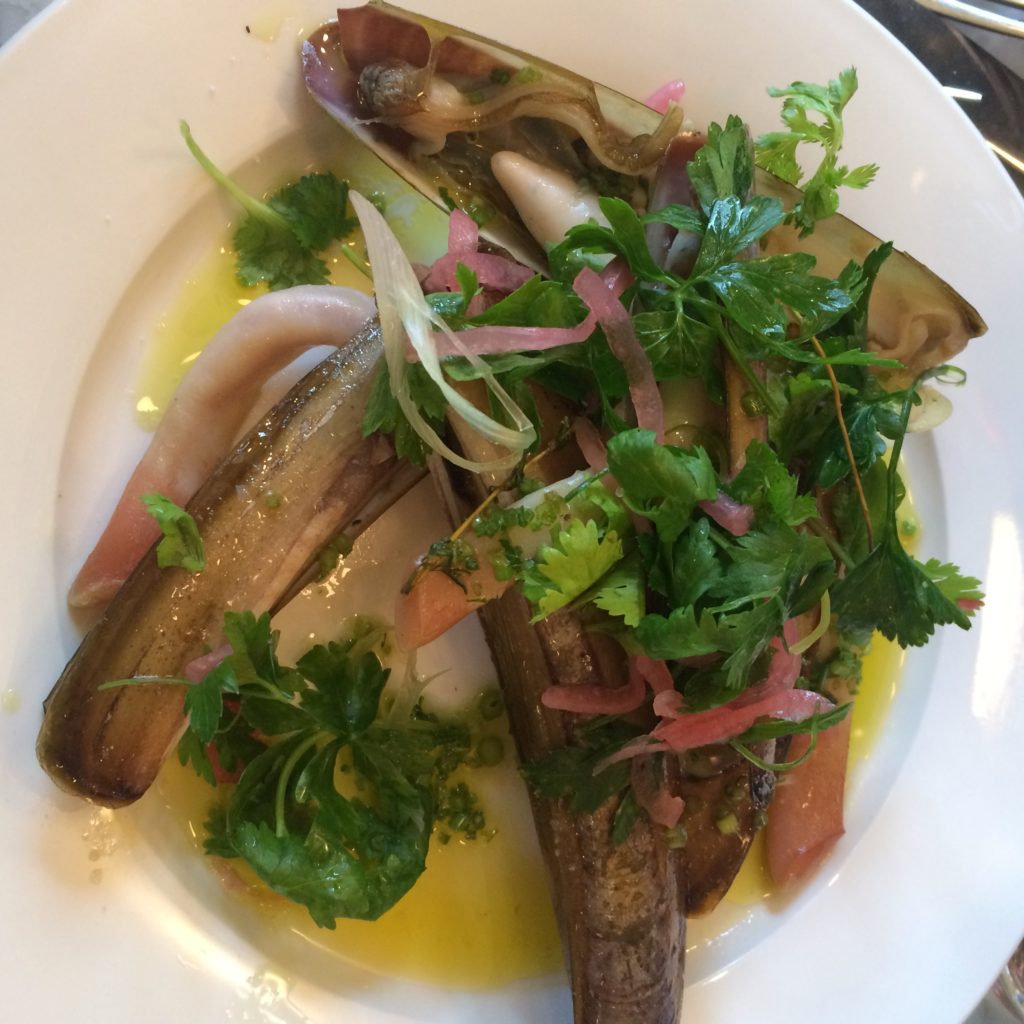 For the main, K had a rustic dish of half a chicken in broth. I had pigeon. It could have been freshly killed on the East Side (just kidding). Beautiful flavour, dense texture, and like them mushrooms, served on some buttery toasted bread. Interesting.
We got some tasty leeks on the side too, though probably not necessary. We were filled up, without any room for dessert.
Great service from a friendly, cute waiter. Outstanding company. What a great introduction (for me) to the NYC dining scene. Unusual menu offerings in a fun atmosphere, it gives you the feeling that you won't get this food and experience anywhere else.