So, the main reason I wanted to try Momofuku Milk Bar is that I wanted to see how my homemade version of their Crack Pie stacked up to the real thing…
I mean, I know I'm supposed to try the soft serve cereal milk cone, but maybe later…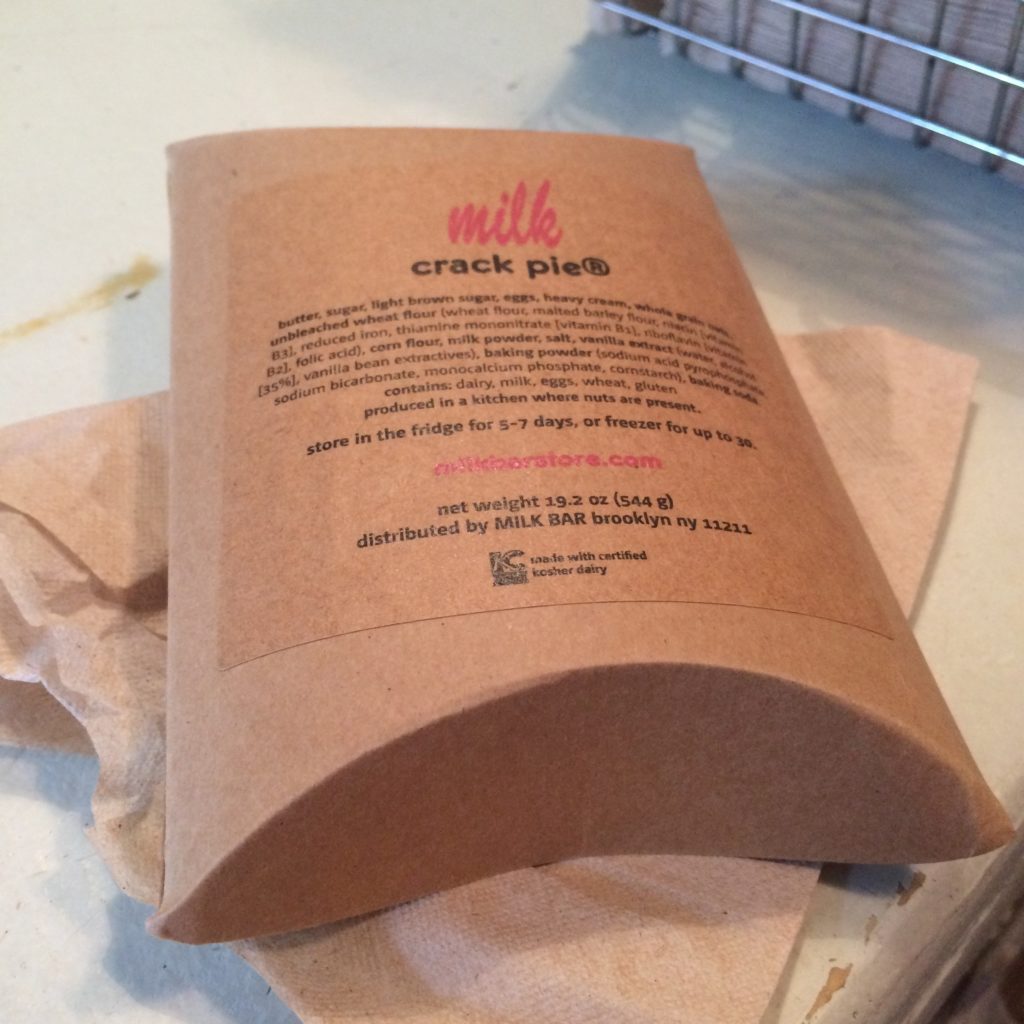 Various folks, like the Brown-Eyed Baker, have a recipe up online, and I decided to give it a go. It was tasty, and super rich, and I wasn't sure at the time whether it was worth the trouble. The smallest size bag of milk powder I could find was a kilo… and months later, I still have most of it. What does one do with milk powder?
In any case, while I like the oatmeal cookie crust, and the kind of buttery pecan pie or butter tart sort of filling, the taste of the real thing told me the main thing to do: cut smaller pieces! It's really rich, and as I was serving up big slices, I think it was a bit overwhelming.
But in other ways, I'm pretty pleased with my homemade version: it was definitely more rustic without the perfectly thin and uniform crust of the store-bought version, yet you could taste the oatmeal cookie crust better because of it.