It's great to see a restaurant doing so well, and a vegetarian restaurant doing so well in particular (eating less meat is good for the planet).
On a Monday night, Yulli's was pretty much packed. I'm surprised I haven't blogged about it before, as I've eaten a number of times here (and have a number of vegetarian friends).
What I'd forgotten was that Yulli's is also a brewery, and serving up local beer. I love that idea. So much I had to try a tasting paddle. Some flavours I liked more, and some less, but I support the venture! In the meantime, the food was awesome.
Some of the dishes were tasty and interesting, as in: how are they going to make a vegetarian version of a dish that usually has meat in it. And other dishes were simply super delicious and I forgot about any rules or categories.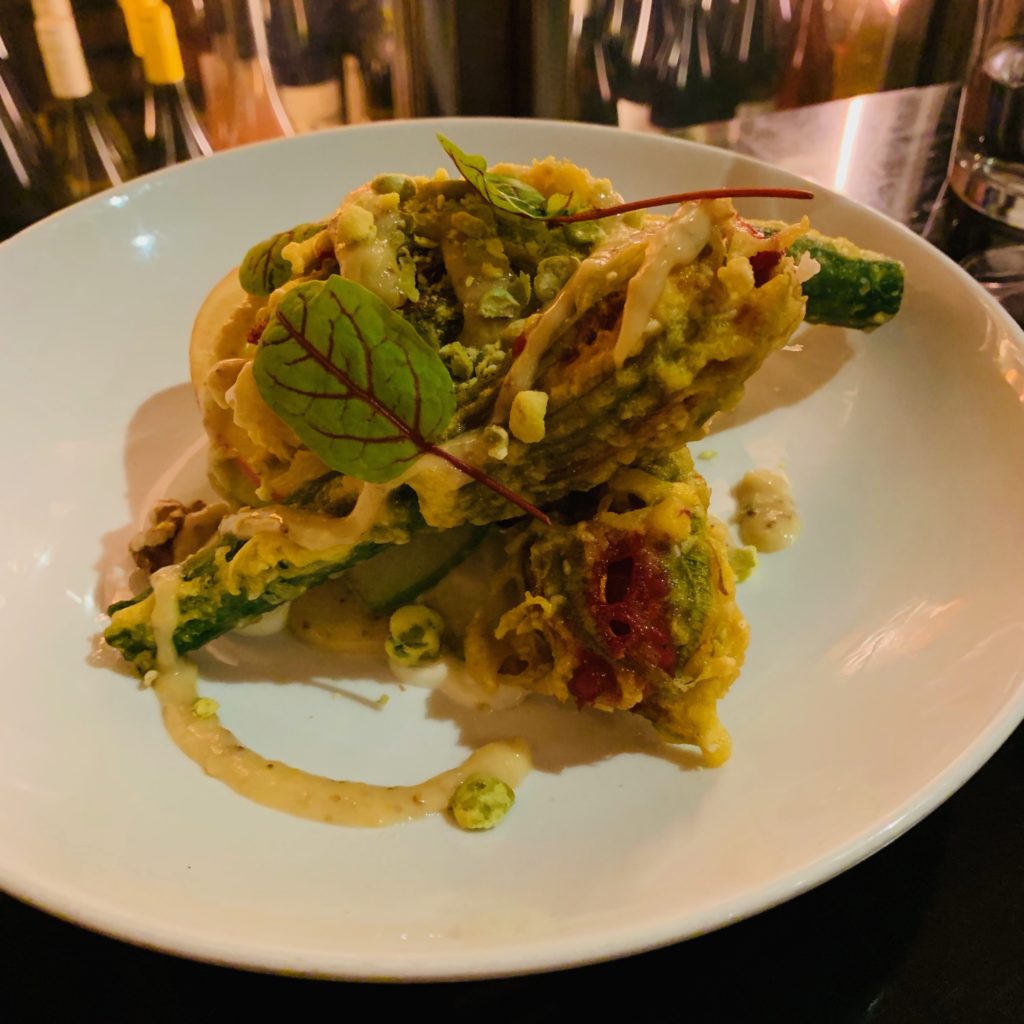 The Thai money bags were tasty. The san choy bao was OK, perhaps a weaker dish of the night. The stuffed zucchini flower was amazing.
A sort of mushroom lasagna with zucchini noodles on top was amazing: rich and tasty with a lot of different textures. I also really liked the steamed buns with jackfruit.
All in all, a great meal in a buzzy atmosphere. I can see why it's loved, and I should come back more often!