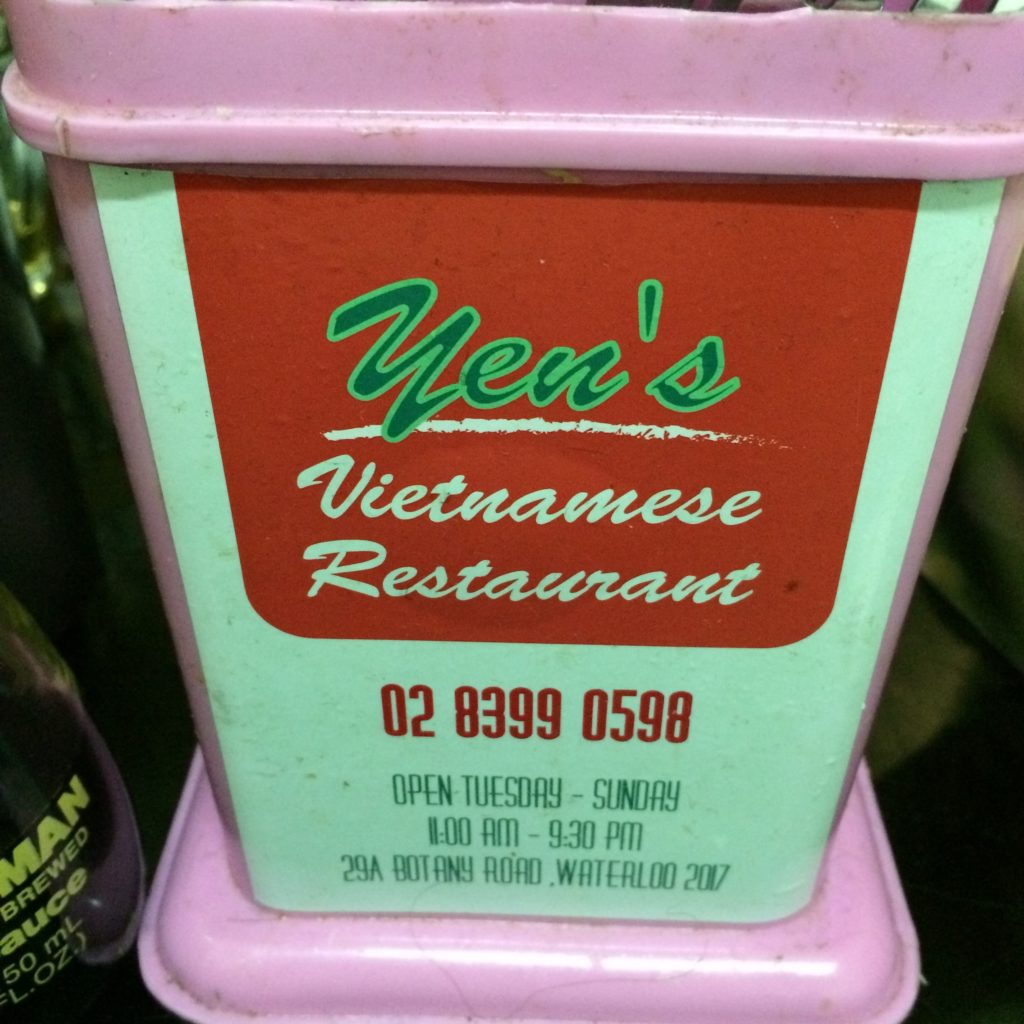 Yen's is a little hole in the wall, in Waterloo on Botany Road, brightly lit, and serving humble Vietnamese food. This time, we were sad that the old menus were gone with all the photos of the food. The table collectively decided to get phos, rather than share family-style plates. I remember from the time before, a very good selection of food.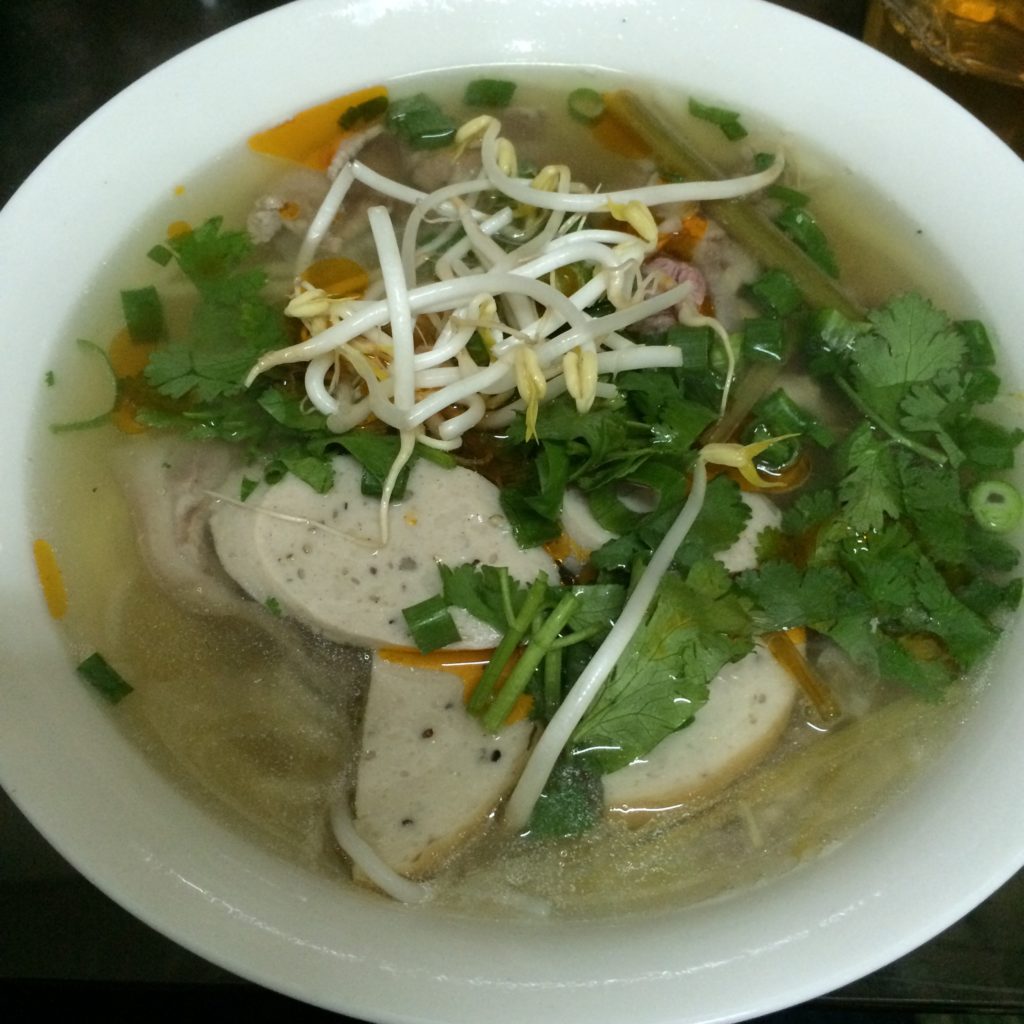 One of our party makes this her regular, and for anyone in the area, if you're wanting inexpensive and delicious Asian food, it's hard to go wrong here.
My pho was spicy beef, and was very spicy. I got it with an extra order of crisp spring rolls. Shawn thought his raw wagyu beef (which was then cooked in the broth) was tasty but a small serving. I heard no complaints from the others in our table of 6. Ah, the crispy pancake is really fantastic. And everything is served up with plates of fresh herbs, bean sprouts, lettuce, and lots of various tasty sauces.  
No complaints.