A casual Vietnamese meal with the family during the Christmas holiday period. My favourite Vietnamese dish are Nem, the deep fried spring rolls with a delicate rice noodle crust or wrapper. These were suitably delicious and the highlight of the night.
I quite liked the squid dish but it was a bit too visceral for my family. We had a fried rice with red chicken, which turned out to be little balls of chicken, a slow-cooked pork shoulder dish and a beef dish.
I liked the food better the last time I came, two years ago. Something felt off to me this night, the sauces a bit too sweet or some spice combination not agreeing with me.
Still, this is perfectly acceptable casual Vietnamese food, and I'm happy for their staying power, particularly since they're across the street from the cursed restaurant location that most recently did in 'Master'. It's outdoor seating and mostly communal, so if you like that social summer vibe, it's a good choice (and if you don't like it, stay away…)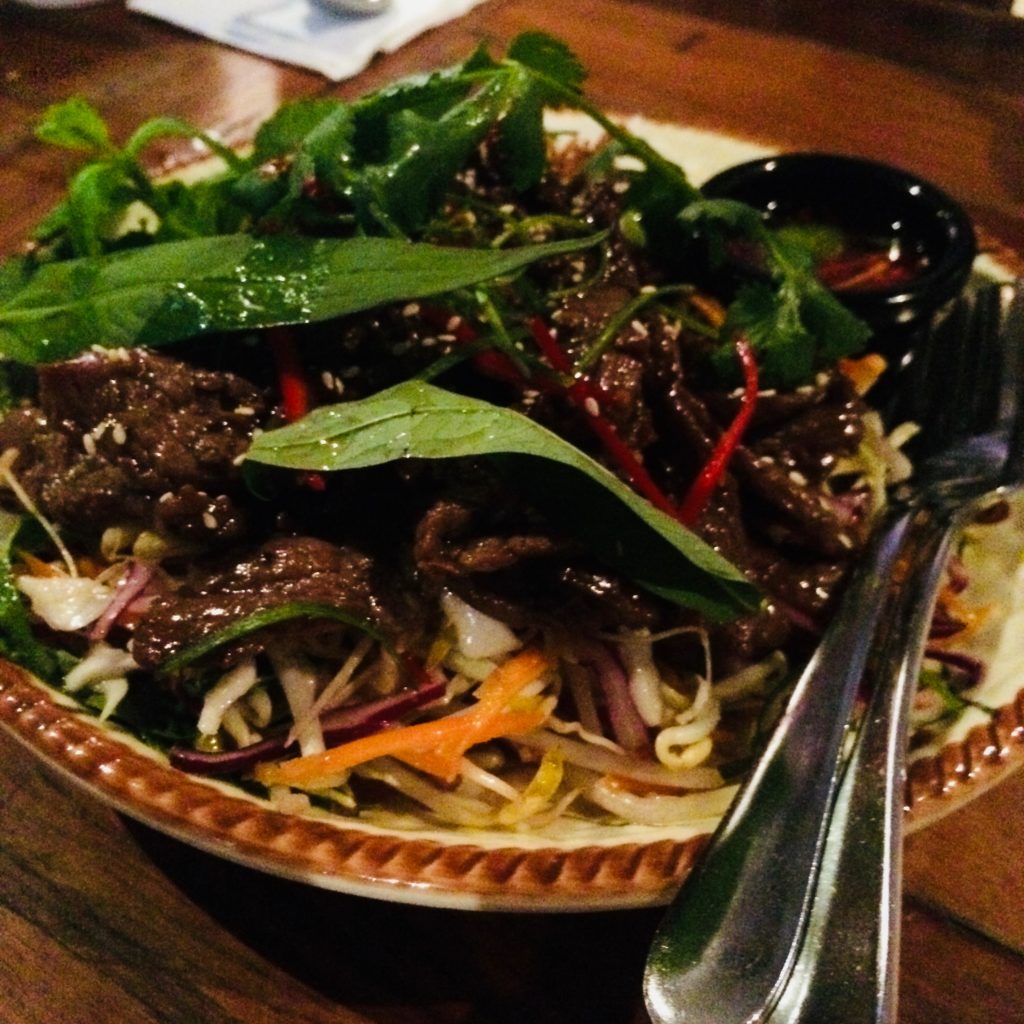 In June 2015, I wrote this:
Can the food get any better in Surry Hills? It's ri-donk-ulous how many good restaurants there are. The food here was tasty, spicy and fresh, cool Asian but at cheap prices. I kind of like when a dish, like the duck papaya salad, has flavours that I'm unfamiliar with and I'm taken by surprise. The chicken curry with mint was superb, the summer roll, the duck skewers also good. Didn't like the soy-ginger chicken. Where was the meat? Hated the cramped communal table but I guess you make do with the space you have. I'll try it again.