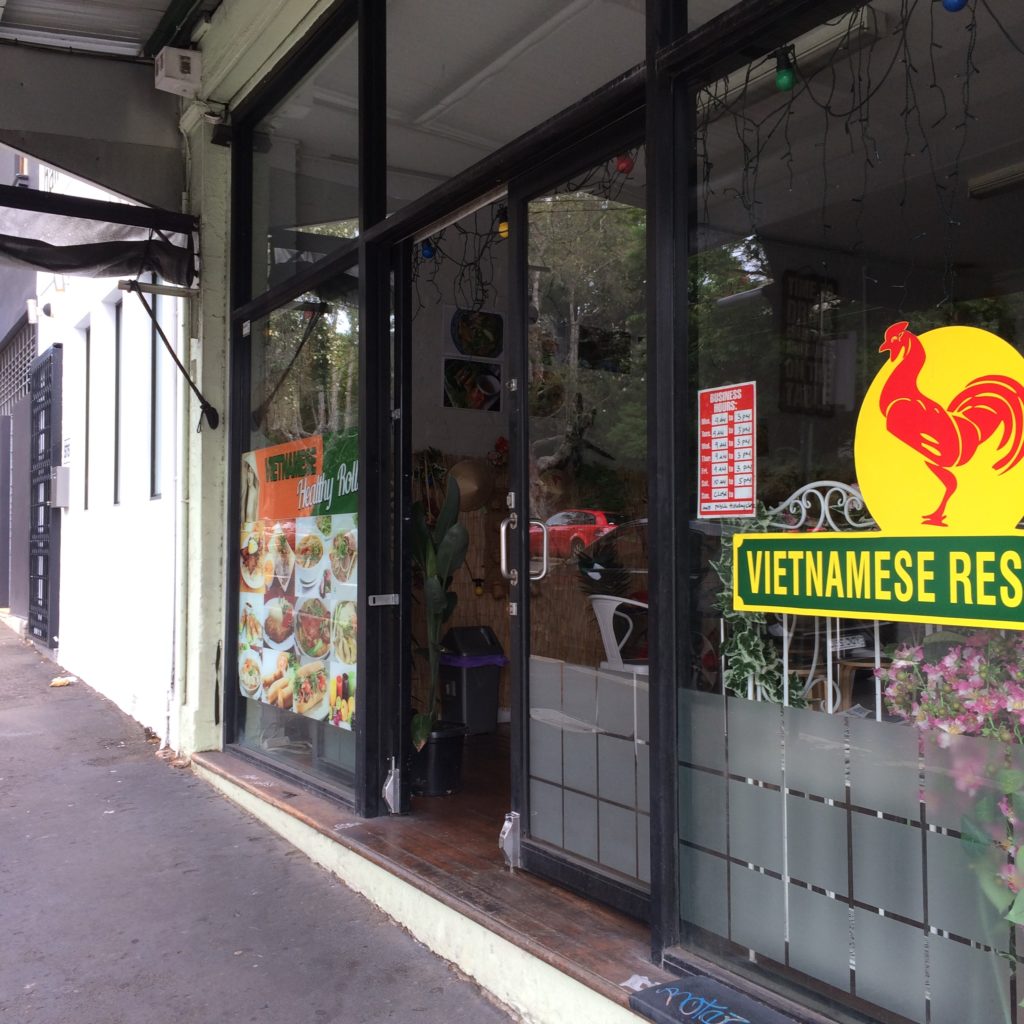 It's a charmless part of Elizabeth Street, just south of Cleveland, so a perfectly charming Vietnamese cafe gets extra points. Also, the air of mystery was intriguing since it's hard to actually tell what the name of the restaurant is.
The local workers know about it, it seems. There's a nice line up to get dishes freshly made or assembled by a woman who I assume is owner, chef, manager and waitress (who was also very charming). It being summer, she's not cooking so much hot food yet , so there were no steamed rice rolls, and she also said she's going to roll out the Vietnamese beef curry when it gets colder, which I imagine is tasty. There's usually pho, but not on the Thursday we went, and apparently Vietnamese pancakes are served on Fridays… I almost went for a Banh Mi which looked stuffed with goodness, a generous combination of ingredients.
But I went for pork on rice noodles, which looked like it was going to be not much (from the containers in the counter) but when assembled came out as a beautiful combination of vegies and spring rolls and meat and noodles and a healthy dollop of chili sauce, almost but not too hot for me. I really thought it was delicious and fresh and wonderful.
The only drawback was that there's an infernal automatic sensor that makes a doorbell type sound not only when anyone is entering the restaurant but when anyone is basically standing in the front quarter. Since I was enjoying catching up with my pal Sue, I don't think earphones is a sensible recommendation, but it's an annoying sound!
But not annoying enough to not want to come back here and try more homestyle, fresh, tasty Vietnamese food. It's only open for lunches, and for you design mavens, Dinosaur Design's discount store, Extinct, is just up the block and they've got some great stock at the moment…