We thought we'd grab a quick lunch in the neighbourhood before hitting Peter's of Kensington to scratch that kitchenware itch. Kensington's long had a reputation for interesting and tasty Asian food, but on this day, a Sunday, it looks like places are still closed because of COVID, are are closed for good, or closed a while ago and I didn't notice.
This place was open and has a good name! And the Indonesian place on the corner was actually so packed, we couldn't get into it. I didn't even know Turpan was Uighur before I sat down but was excited. I've really enjoyed Uighur food in the past.
There was a lunch special for two, which included handmade noodles, a pilaf and some lamb skewers for $40, which sounded like a good deal. I really, really like the texture of Chinese handmade noodles: springy and with a good bite to them.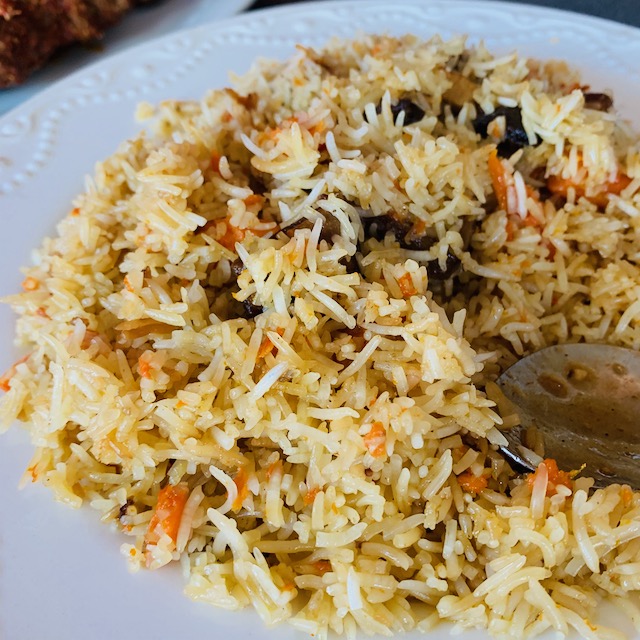 I found the rice a little greasy. Tasty, but a little rich.
The lamb skewers had that beautiful cumin and grilled flavour that I am familar with. The taste was nice although the meat was a bit tough, probably not an expensive cut of meat.
All in all, it was a fun experience though. And this was way more than two people could eat, but leftovers are always good. If we can't travel at the moment because of COVID-19, why not be transported to exotic places through where we eat?