With the additional name, ICG (Incredible Chicken Good), the Sparrow's Mill is an inviting little place on Liverpool Street bustling with people and colourful. I popped in for a Monday lunch after buying lightbulbs at the only hardware store in the CBD. They do have various lunch specials but none of them had their speciality chicken… so I opted for a half an order of chicken (suitable for one, the menu indicates) which comes with some pickles.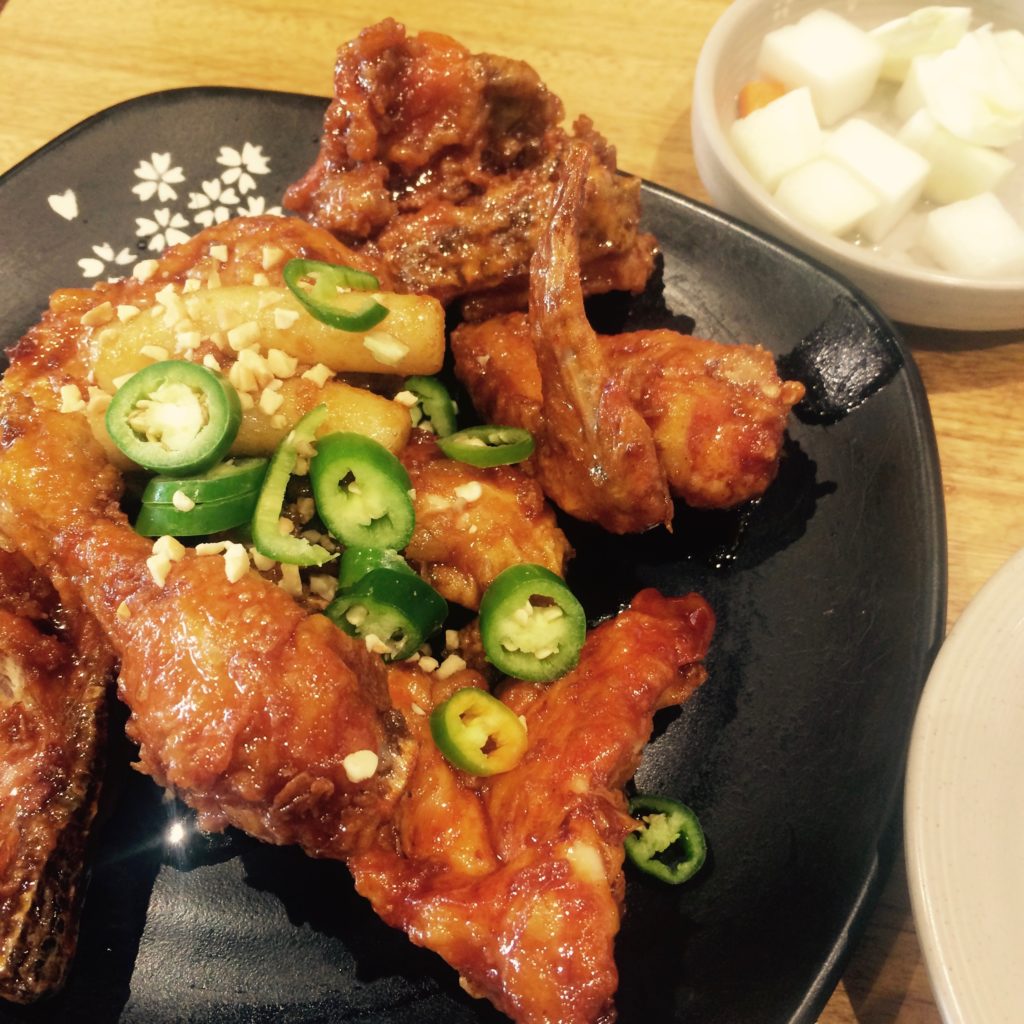 That's the problem with most Asian restaurants: it's way more fun to come with more people so you can try different dishes. But oh well. I went for their Incredible Gangjung chicken (there are almost a dozen to choose from). I'm not sure I could make out the cinnamon that was mentioned, but it had a complex sticky sweetness to it, yet also a lot of crunch. The bits of green chili weren't too hot.
I think I prefer the other Korean Fried Chicken with the dry, crispy batter but this was good… And it was a little too much for one person for lunch, but sometimes, you gotta be brave.