If Homer Simpson was South Indian, instead of doughuts and saying 'D'oh!', would he have craved dosa and said 'D'oh… sa'. These are the type of questions that keep me up at night.
A really good dosa is a thing of wonder though: crisp and hot and thin enough that you should be able to eat it but making it look so big you think you can't.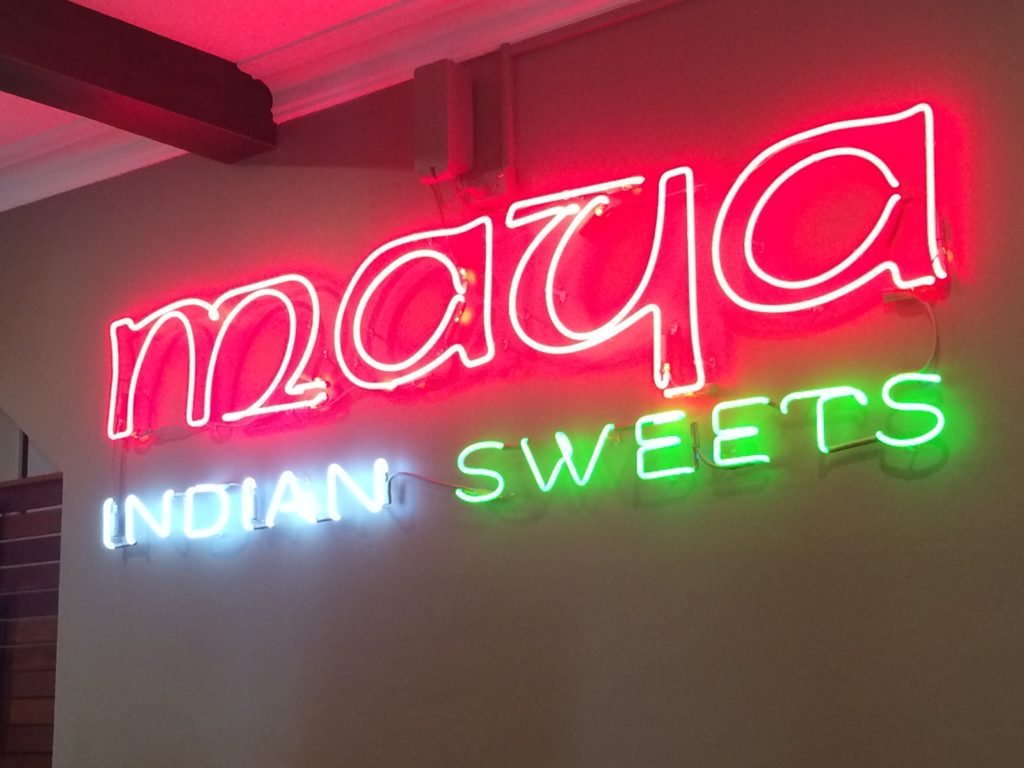 My lunch date was nice enough to come to Cleveland Street as I thought it would rain and I didn't want to cycle to Kammadhenu in Newtown, which we know has pretty good dosas.
But these were delicious. I got mine with masala cheese, and it came flat and triangular. My friend's dosa was wrapped in a cylinder in the traditional way. Perfectly delicious.
We ordered the daily special to go with it, and eggplant curry which was divine. No space for desserts, though Maya Vegetarian doubles as their empire's sweet outlet.
Oh, delicious mango lassi. Really. And I take that back about the dosa's size being an illusion. This was huge. And almost too much to eat for lunch.
Cheap, easy, quick and very, very delicious: recommended.