Gözleme may be a Turkish dish, but I'll probably always associate it with Sydney, coming across it at the Surry Hills Market or at Mardi Gras Fair Day or pretty much any other outdoor event, Turkish ladies in head coverings making this delicious and quick snack of flaky pastry and a meat and cheese filling. I like them lots.
It does seem to take away a bit of their home made quality to be turned into an official fast food, but so be it, especially located at Gateway at Circular Quay, which in an area were it was hard to get inexpensive, good food, now serves up pretty much any kind of cuisine you want. I think the concept and design is good, and am happy they've opened up.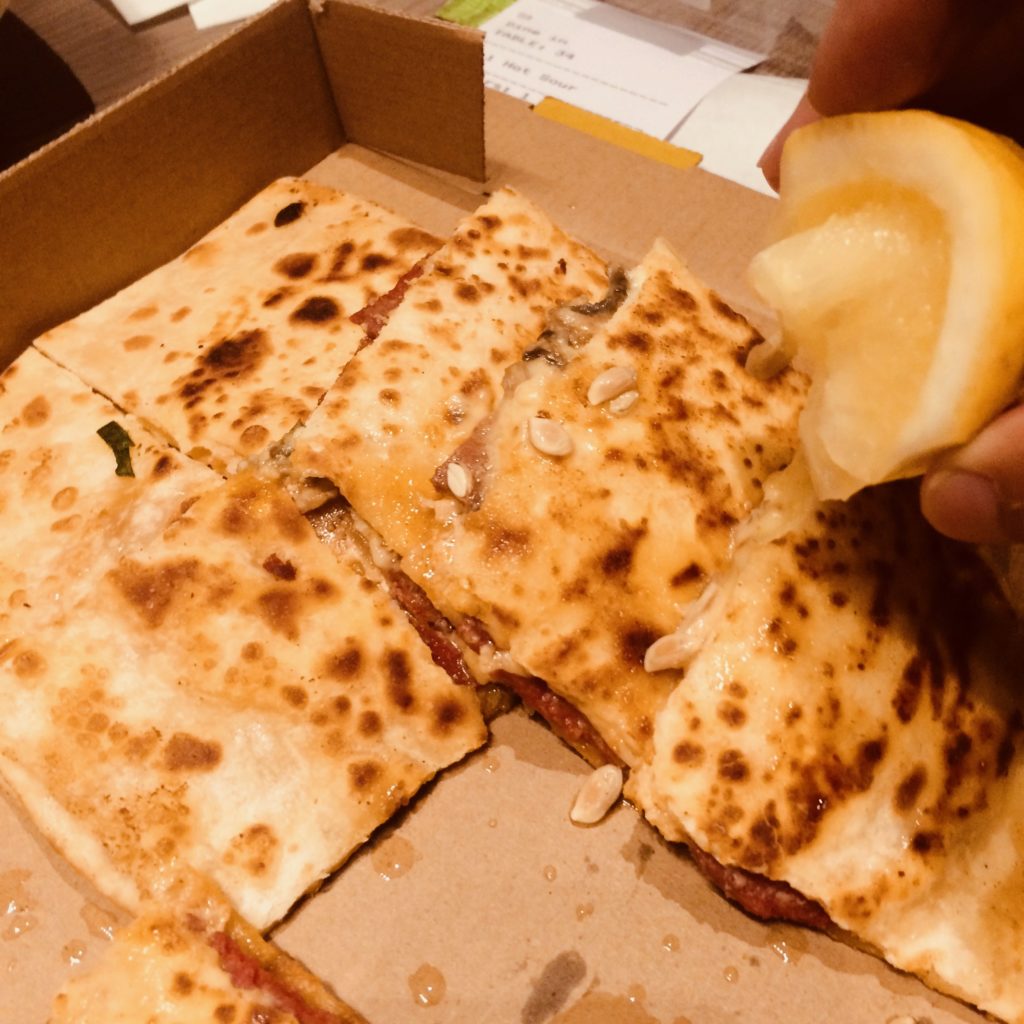 As for the gözleme, it was fine. Tasty. I was so hungry, I ripped into it and then realised that they had given me a wrong order. Rather than the traditional minced lamb that I'd order, with an egg as well, it was a sort of salami and cheese mix, which made it quite a bit like pizza. Not bad, but exactly what I wanted.