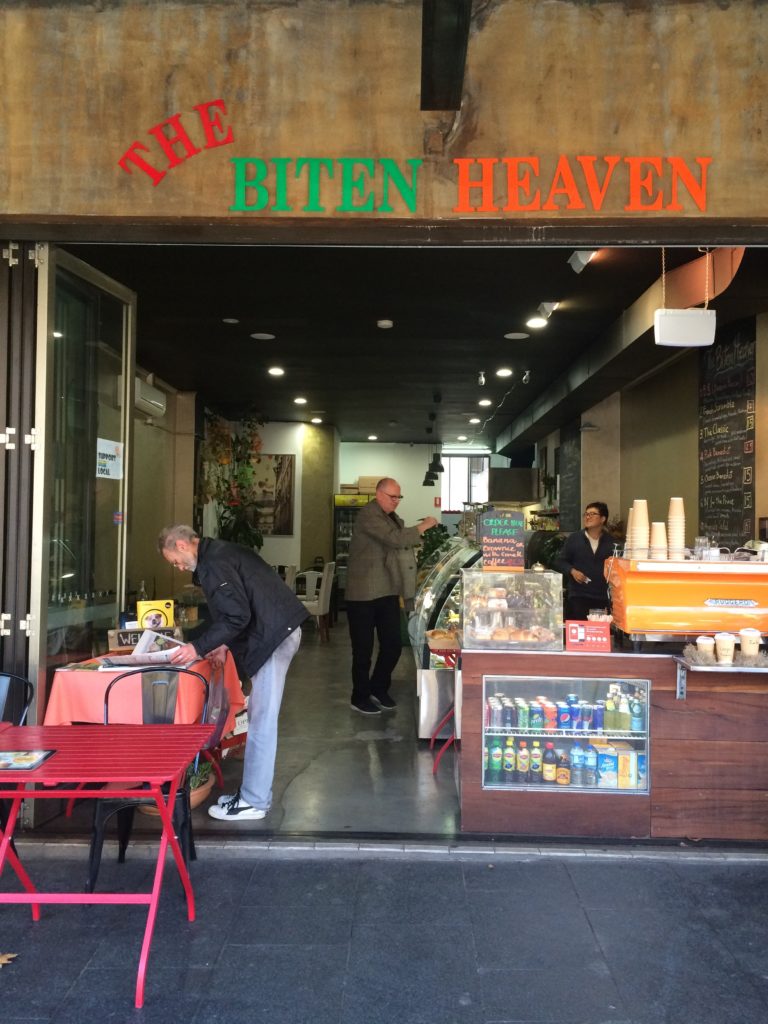 Grabbing my pal David for a quick bite in the area where he's working, he suggested this homey little cafe across the street. I'm immediately mystified by the name. Is it a playful way of saying 'A bite in Heaven'? Or alluding to a bite that tastes heavenly? Who knows?
It's a humble little place, serving up burgers and omelettes. My pal tells me that though the food isn't memorable, the atmosphere is nice and the service is always really friendly and accommodating. I found that too: super nice and smiley.
My fish burger was fine, and so was David's omelette… Also, the cup for the latte was cute (one of those double-layered glasses)
But the main thing is that near Taylor Square on Oxford Street is a funny area to try to find somewhere nice to eat. There are some new, funky looking eateries, none of which seem to really have seating. Mostly, it's fast food, and doesn't look particularly great. So, a comfy option like this, serving up healthy juices, and simple, honest food is welcome. I hope they do well.