We saw Seaton Smith at the Comedy Store (Really, really amazing) and were needing some food. I find the branch of Fratelli's a bit expensive. There was a scary-looking place where people were wearing fake Mexican hats. There is a new Indian place with a strange name and tagline. So, we settled on the Bavarian, which seems to be a chain of … Bavarian restaurants.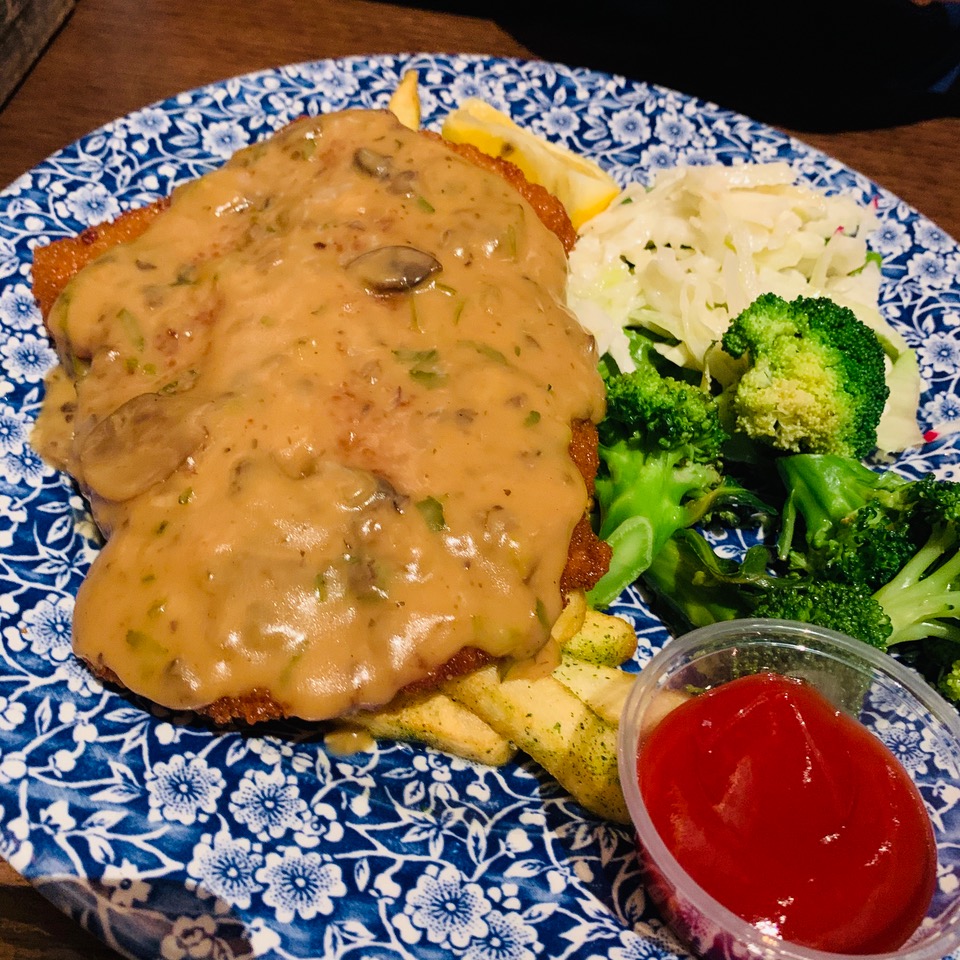 It's basically pub food, at Entertainment Quarter prices (meaning $5 to $10 more for mains than they should be, and expensive drinks). And the atmosphere is also rather Entertainment Quarter, like at a theme park or zoo: crowded, families, lots of open space, and quick service. Though the plates try to make you feel like you're at home (you're German grandmother's home in fact), the little touches like serving the apple sauce in an ugly small plastic container reminds you: this is not a classy place (but the prices are high).
Still, it was amusing that they'd found a German with an appropriate German accent to take our orders; the table service was friendly and mostly efficient and the food was tasty enough. I like a BBQed pork hock; this could have been a teeny bit crisper but was not bad. My friends liked their schnitzels though I found the 'Texan' that had french fries on top of the meat and then the melted cheese on top of that kind of disturbing. It looks disturbing, doesn't it? The $25 bottle of white wine looked terrible so I stumped up for the $50 bottle, which was perfectly fine.