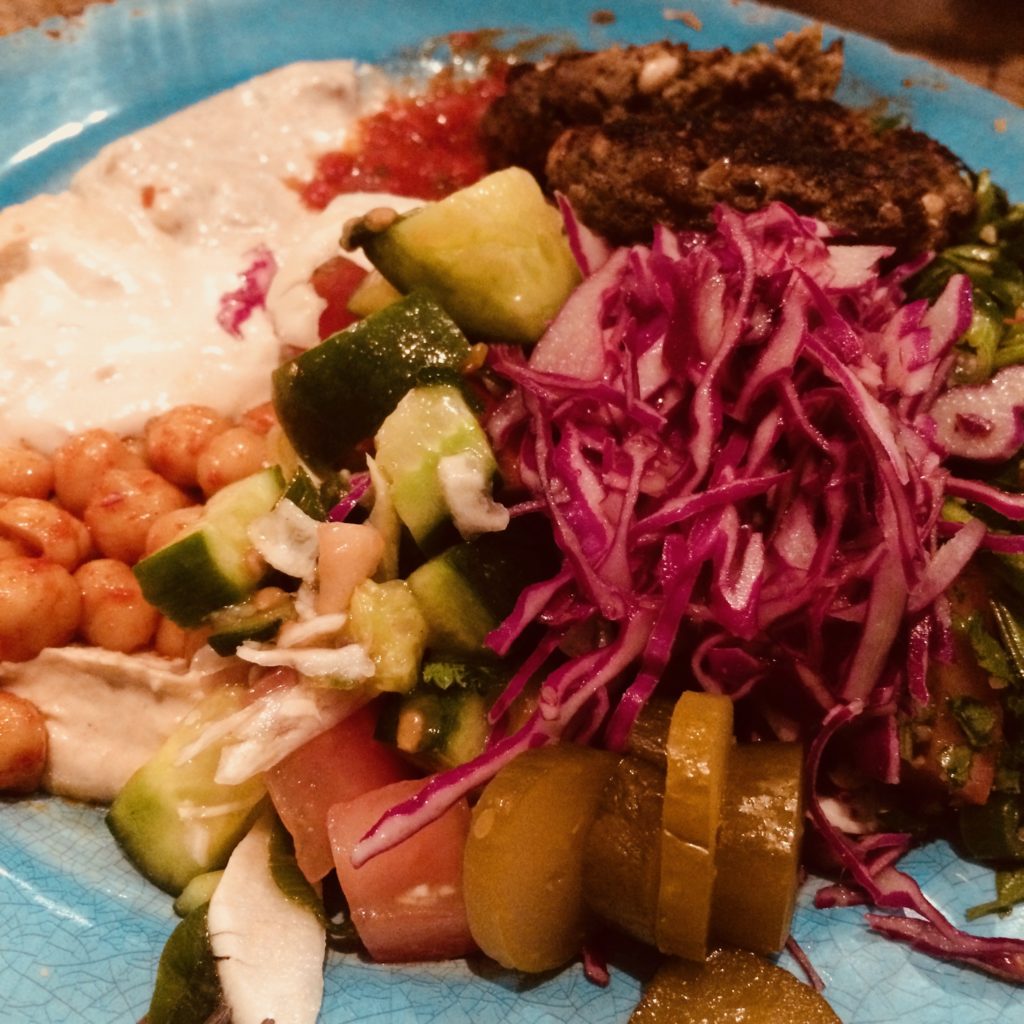 I remember going to this, the original Sabbaba, over ten years ago. It seemed to me that they'd expanded broadly over the years, but it turns out that they expanded only to places where I go (the Westfield CBD food court, the Bondi Junction Westfield food court, and Newtown). And now Newtown is closed.
What I was always impressed with was that I knew I could get a delicious falafel pita sandwich, with a great combo of fillings, and an interesting set of choices too, with various themes of flavours.
On a very frosty Friday night, the three of us stopped here. To be honest, I was a little disappointed in my plate for $17 with lamb kofte. There were two pieces of kofte, and they were delicious, and the pickles, dips and tabouleh salad were all tasty. It just felt a little bit too small.