Our dinner at Il Flauto di Pan in Ravello reminded me strangely of our dinner at Le Jules Verne in the Eiffel Tower in Paris. The view and surroundings are so beautiful. It's not that the food becomes irrelevant but the beauty of the place is what I remember.
We didn't expect to eat at another Michelin-starred restaurant on our trip through southern Italy, but my husband decided it would be a good pre-birthday treat, and also a way to make up for the fact that while our B&B had a spectacular view, but the 260 steep stairs down to it and up to the road (and at least the same amount of stairs to get to the town) were unexpected and arduous.
We only managed to have a short time to tour the grounds of the magnificent Villa Cimbrone before dinner, so if you go, my recommendation is to give yourself more time. It's amazing. Apparently, there are different seating areas, and that night, we were outside in an area with arches and a view. Absolutely stunning (you can see the dome shaped arches where we were in this photo).
We loved that when you are seated, you are asked to put your watches into this chest, so that you lose track of time. A nice idea that doesn't really work in this age of smartphones. I kept mine out to take photos (though as you can see, the lighting was not good).
The meal itself was good, perhaps very good, but didn't quite match the setting. We've had the privilege to eat at a few Michelin restaurants: the three-star ones are still etched in my  mind as flawless. Once or twice at the one-star ones, like this one, I remember a few issues, and I suppose I was surprised by them.
I really didn't like their version of tartare: the meat wasn't ground but was in chunks, little raw chunks of meat, with a strange savoury meringue. One of husband's pasta courses had a great filling, but weirdly, the casing had a weird texture to it, a bit crude, and not quite right.
And yet, the appetizers (above) were beautiful and engaging, and my god, check out the plating on this dessert (below). We particularly liked the elegant risottos, which are sure not like the sloppy but tasty risotto that I make at home.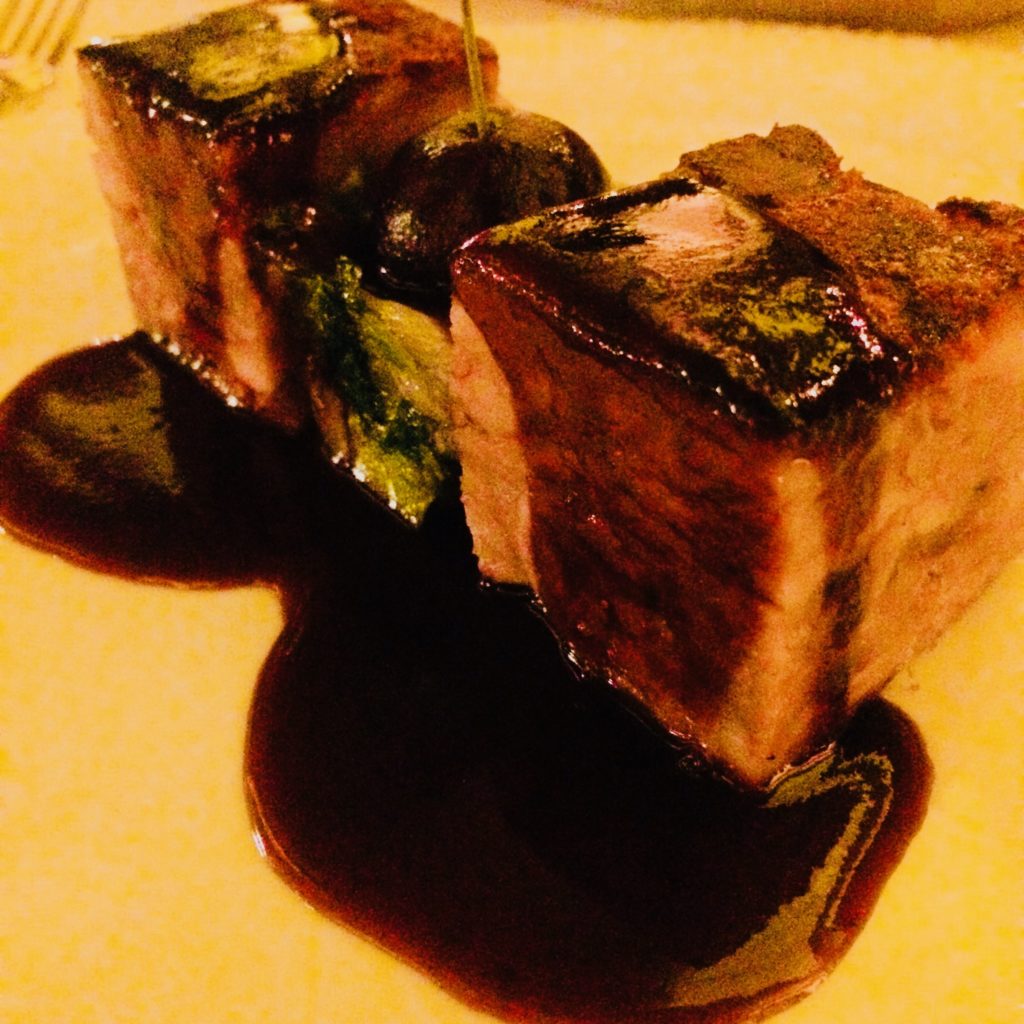 I also loved that we could choose from different tasting menus: I did gluten-free because it looked so interesting, not because I was avoiding gluten! And then we could share more plates. I can't find the menus online to jog my memory of what we had, though it seems that the chef does change the menu regularly.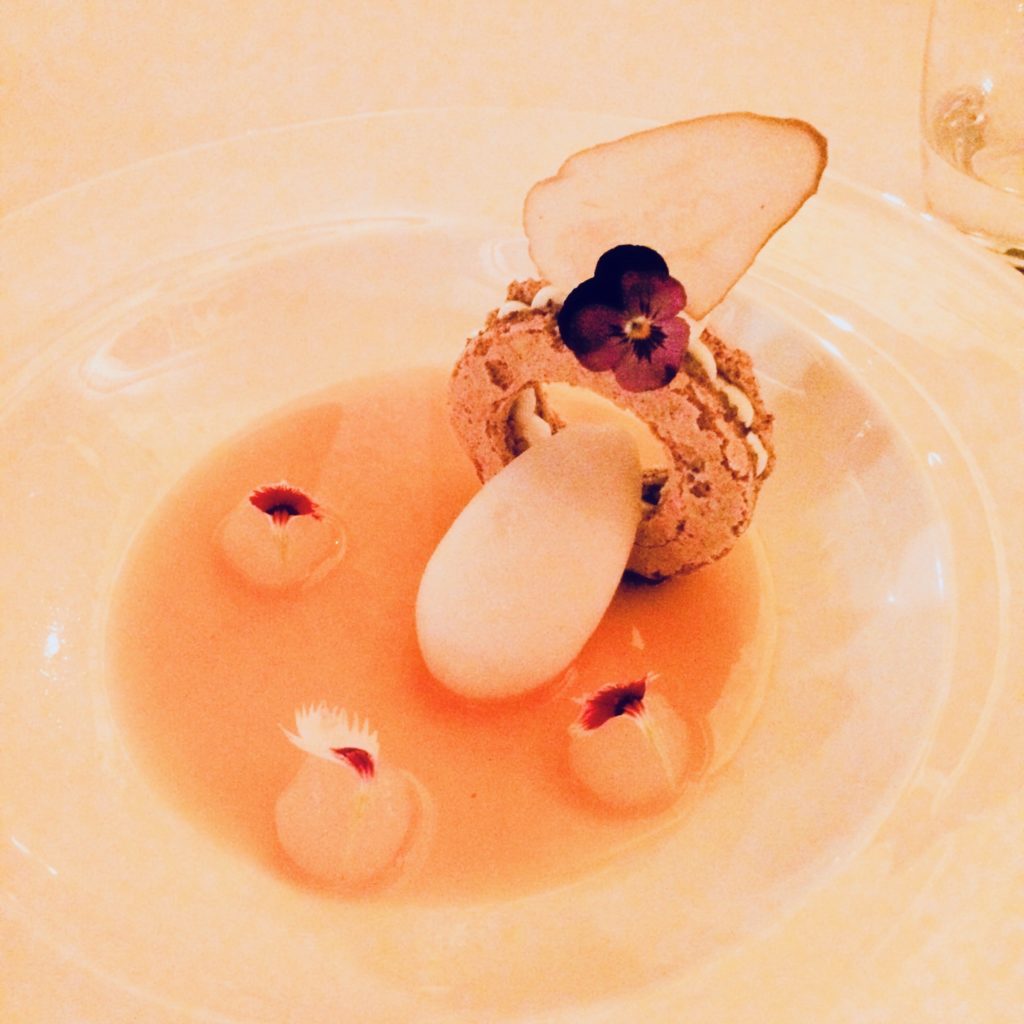 The service was wonderful and we felt indeed that we were treated to a special night! And, since it was my birthday, at the end, they presented me with a delicious chocolate cake which we had to take back to the B&B (and indeed on our car trip the next day) because we had no space in our bellies for anything more.