For a quick bite before we saw 'Gypsy' at the Hayes Theatre, I suggested Friggitoria. I reckon it must be good when there are always so many people there. But alas, there weren't two empty seats. So we popped next door to what seems like a new place, Retro Saigon, an offshoot of a mothership in North Sydney. By the way, I think this paint effect on the chipboard is pretty good!
It's super-casual and quick, but was basically what we were after. It's basically a takeaway restaurant with seating so you won't get plates and cutlery! Well, plastic cutlery.
Anyways, we had a tasty salad, a chicken curry with rice, and some sugar cane beef. I thought the flavours were pretty good. I can't remember when or if I've ever had a real piece of sugar cane in a dish in Sydney.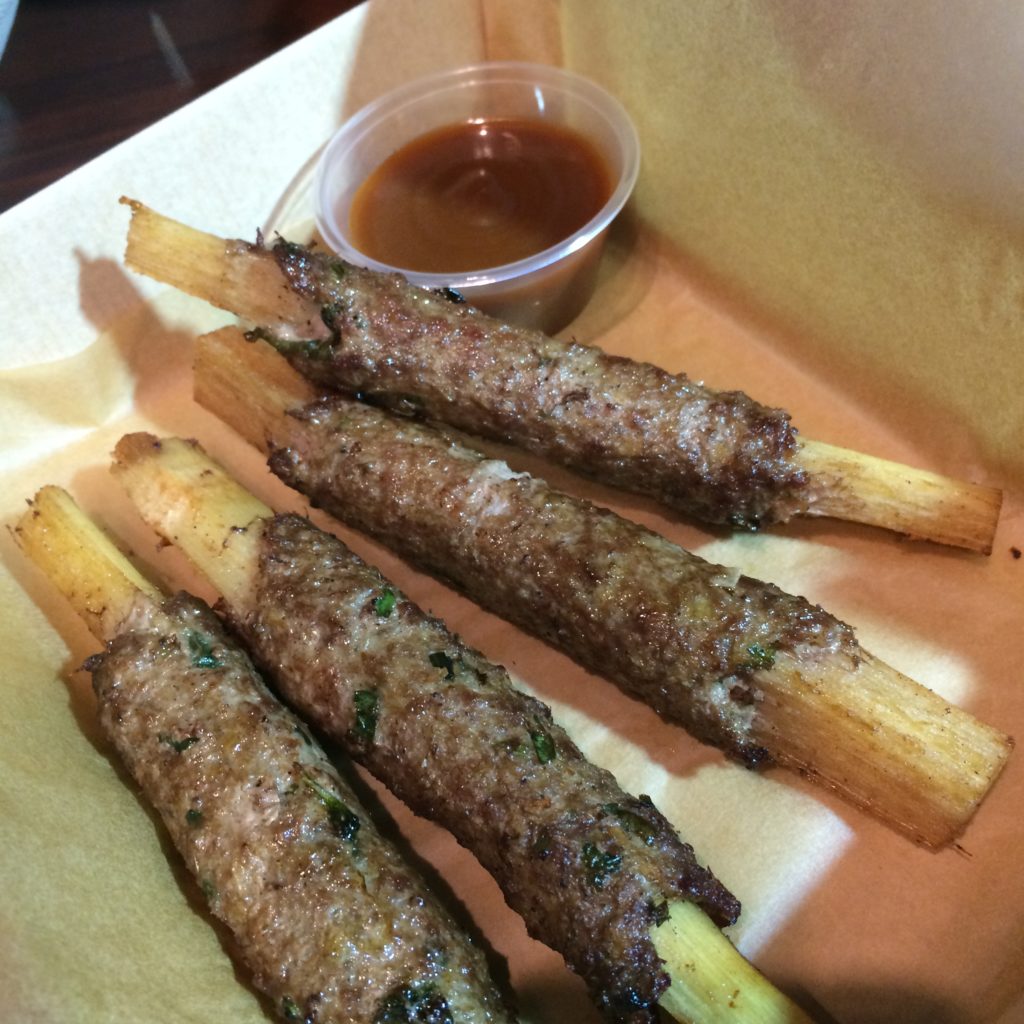 I thought the chicken curry didn't have much more than sauce, even though it was tasty, so not so generous on the chicken.
The salad with prawns was a pretty much perfect mix of textures and ingredients though.
All in all, quick, easy and honest.