So, classic with a twist. The famous Guillaume has opened a bistro in the City that is serving up classic French bistro food. It's not a hole-in-the-wall bistro like you might find on a side street in Paris, but rather a grand place. From a photo I saw on one of their listings, I thought it would be smaller. Instead, it's in the lobby of a big office building, which was also a twist, as at first we couldn't find it!
Love the decor and feel though: it's the idea of a French bistro translated into a chic, contemporary setting. I also thought it was an interesting mix of luxury and down to earth. We had as entrées a pork belly dish (with prunes, parsnip cream and brussels sprouts), $21, which was simply superb.
And the twice-cooked cheese soufflé ($20), which I couldn't resist, but surprised me with a rich roquefort sauce (as if the rest wasn't rich enough) and a perfect mix of greens on the side.
For the main, we went for a dish from the dishes for two section: Duck Parmentier ($79), which is basically a shepherd's pie with duck instead of minced beef. Very homely in some ways, but this was pretty deluxed. We liked it.
It came with another nice salad on the side, which was welcome.
We were going to actually split a crème caramel, but they brought us out a portion for two, plus… two donuts and a grapefruit granita. My better half commented that a crème caramel is such a perfect food, why mess with it, and I'd have to agree. I'm not sure how well they all went together.
And didn't Bjorn have a hairstyle like this?
Service was a real mix too. I thought the Colombian waiter was charming and warm, but everyone disappeared for quite a while when we wanted to order. Then there was a whole team making sure the dishes came out and were served nicely and the wine poured. Oh, an aside: amazing wine:
Plaimont
Les Vignes Retrouvées Saint-Mont Blanc 2011
At $65 a bottle, this was a good deal cheaper than most wines on the menu at Bistro Guillaume and I wanted to drink a French wine with our French meal. I was very pleased with the choice. A bunch of unusual French grapes, and a bit of body but also dry. I found it somewhat addictive and a beautiful match to our food. I also chose it because with a quick search, it had superb ratings. Hurrah for the internet.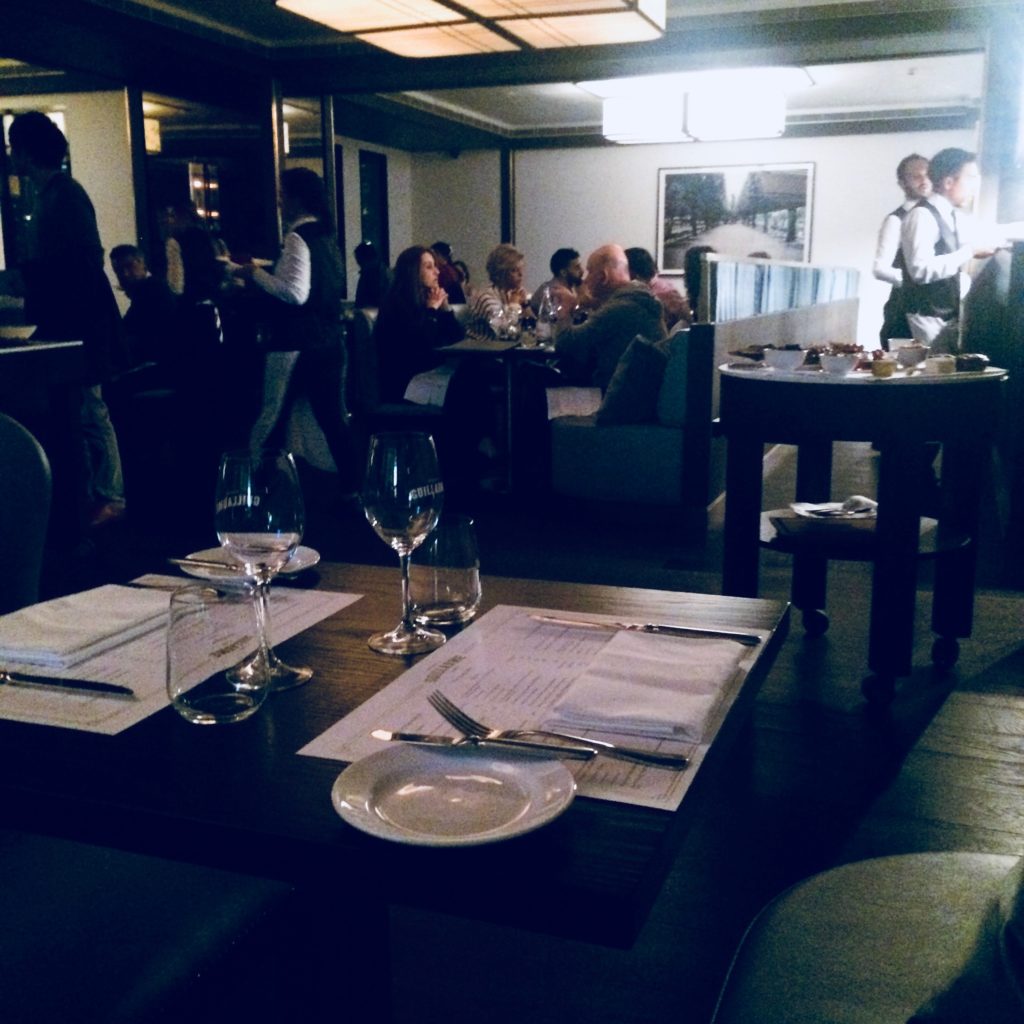 And then, after being treated to good service, I tried to get the bill. I think this was my fault as I thought I would cleverly ask for la cuenta, but the waiter didn't hear and then disappeared and it took so long to get the bill I wasn't sure if my hubby wasn't going to spit the dummy. But these minor instances didn't take the shine off the night. I enjoyed our date night out very much. I think this would make both a fun night out with a larger group, and a venue for a special occasion.